Love does not consist in gazing at each other, but in looking outward together in the same direction.
— Antoine de Saint-Exupéry, born in 1900
A Brief Cultural History of UFOs


Among the lousy job options for Venetians: serving pizza, selling fake local "artifacts," and working at the Venice Biennale... more »
Cats seem to "accept life as a gift," while we anxiously speculate about death, writes John Gray, who has compiled 10 feline philosophical lessons... more »
A recurring pattern: Simone Weil acted solely on conviction — while in the background her parents made sure she survived her attempts to live out her ideals... more »


Iggy Azalea Is Unrecognizable In Her NSFW 'I Am The Strip Club' Music Video
Open Culture – "To know anything about the school of painting called Impressionism, one must know Claude Monet, who gave the movement its name with his painting Impression, Sunrise and provided its method — an almost confrontational relationship with landscape in plein-air. "I have gone back to some things that can't possibly be done: water, with weeds waving at the bottom," Monet wrote in a letter to his friend Gustave Geffroy in 1890. "It is a wonderful sight, but it drives one crazy trying to paint it. But that is the kind of thing I am always tackling." That "kind of thing," the compulsion to paint nature in motion, required working quickly, repeating the same experiments over and over, despairing of getting it right, producing in the attempt his glorious series of haystacks and water lilies. Monet began painting landscapes upon meeting artist Eugene Boudin, who taught him to paint in open air, and he never stopped, refining his brushstroke for almost seventy years: from his first canvas, 1858's View from the banks of the Lezade, to his last, The Rose Bush, finished in 1926, the final year of his life…"
Green-Wood Cemetery itself is a New York City institution, a 183-year-old graveyard in Greenwood Heights where musical icons from Leonard Bernstein to Pop Smoke are buried (the former was briefly feted with a small performance of William Bolcom's "Lenny In Spats"). And although the idea of Death of Classical predates the pandemic, there was an unmistakable feeling of post-quarantine lightness to the entire event, undoubtedly aided by the addition of whisky, mezcal and gin tastings via various craft distilleries.
A decorated Victoria Police commander whose exploits during Melbourne's gangland war inspired a character on the television show Underbelly has been found guilty of revealing the details of a secret corruption investigation and could face jail time.
Key points:
Stuart Bateson will be sentenced later this year over the three illegal disclosures of information

The decorated officer divulged the information to a junior female police officer

Commander Bateson is known for his prominent role in Melbourne's gangland war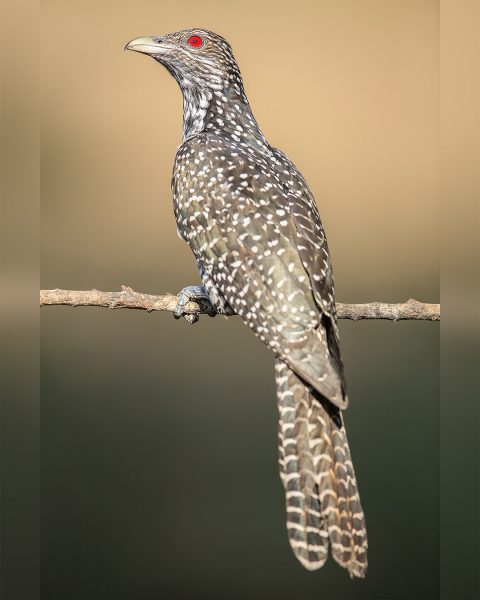 Stuart Bateson, 52, today appeared in the Melbourne Magistrates' Court where he has been fighting three charges laid by the state's powerful Independent Broad-based Anti-Corruption Commission (IBAC)
Decorated police commander guilty of exposing details of secret corruption investigation

Umberto Eco's 36 Rules for Writing Well (in English or Italian)
Open Culture: "Umberto Eco knew a great many things. Indeed too many things, at least according to his critics: "Eco knows everything there is to know and spews it in your face in the most blasé manner," declared Pier Paolo Pasolini, "as if you were listening to a robot." That line appears quoted in Tim Parks' review of Pape Satàn Aleppe, a posthumous collection of essays from La Bustina di Minerva, the magazine column Eco had written since 1985. "This phrase means 'Minerva's Matchbook,'" Parks explains. "Minerva is a brand of matches, and, being a pipe smoker, Eco used to jot down notes on the inside flap of their packaging. His columns were to be equally extemporaneous, compulsive and incisive, each as illuminating and explosive as a struck match." At the same time, "the reference to the Roman goddess Minerva is important; it warns us that in the modern world we may struggle to distinguish between divinities and bric-a-brac." This was as true, and remains as true, in the realm of letters as in any other. And of all the things Eco knew, he surely knew best how to use words; hence his La Bustina di Minerva column laying out 40 rules for speaking and writing…"
You can read all 36 of Eco's English-relevant writing rules at Clairval's site. If you'd like to hear more of his writing advice, watch the Louisiana Channel interview clip we featured after his death in 2016…"
STOCKHOLM SYNDROME: Nike boss defends firm's business in China.
The boss of Nike has made a robust defence of the firm's business in China after facing a consumer boycott there.
Chief executive John Donahoe said "Nike is a brand that is of China and for China" in response to a question about competition from Chinese brands.

Mr Donahoe was speaking during a call with Wall Street analysts about Nike's latest earnings report.
The comments come after the sportswear giant was recently hit by a backlash over statements about Xinjiang.

* * * * * * * *

Several Western brands, including Nike and Swedish fashion retailer H&M, recently faced a backlash from Chinese shoppers after the firms expressed concerns about the alleged use of Uyghur forced labour in cotton production.
As the article in that last link goes on to note, it's a bullying campaign against western brands by Beijing, in the form of a very top-down state media-led "consumer protest." And based upon the quote from Nike's CEO, it's working.
Related: A Slow Kowtow to China.
Demanding obeisance has a rich history in Chinese culture. In 1793, British envoy Lord George Macartney was charged with opening permanent trade relations with China. The Chinese still clung to the old feudal demand of the kowtow. In the old days, the Chinese believed that the emperor literally ruled the world, which meant foreign rulers were more like vassals. And all vassals must acknowledge the supremacy of the emperor, the Son of Heaven. The problem was that Macartney was essentially a stand-in for the British crown, and he couldn't in good conscience recognize the emperor as his sovereign.

Kowtowing requires three kneelings and nine prostrations—meaning the supplicant actually lies face down on the floor—in order to demonstrate total inferiority. Macartney agreed to kneel out of respect, but he wouldn't put his head to the ground nine times.

The Chinese were offended and Britain and China didn't get the trade deal. I bring up this anecdote for three reasons. First, it's worth recognizing that the trade deal was in the interests of both countries. Lots of "realists" think that countries do things solely out of raw self-interest. That's arguably true. But the definition realists use for self-interest is way too narrow. Notions of national pride and honor are also forms of self-interest.

Which brings me to the second reason. America should have some notion of honor. We don't have a crown, but we do have certain ideas and ideals that we like to claim similar loyalty to. We also like to claim that these ideas and ideals are universal. When we figuratively kowtow to China, we are openly admitting to China that both claims are untrue—or at least negotiable. You can't claim to believe human rights are universal and inviolable while simultaneously excusing or ignoring the mass violation of human rights that defines China under CCP rule.

Last, none of this is in our interest. It's not like the Chinese respect us for our groveling. They enjoy watching us bend to their demands and mock our obsequious desire to gain favor as proof of their superior system. They use our self-flagellation over race as a cudgel in their propaganda and diplomacy. Such appeasement only buys greater demands and worse moral and strategic compromises.

* * * * * * * *

I whiggishly believe that one day China will be a free country. And when it is, the Chinese will not look back on America today as a spiritual ally the way those who were slaughtered at Tiananmen Square did. They will see us as a country that sought approval from the regime that persecuted their ancestors for the cheap at any price of Fast and Furious 9 ticket sales.
As Jim Geraghty wrote in October of 2019, when the CCP-NBA connection exposed for millions of Americans to see: We're Not Exporting Our Values to China — We're Importing Theirs.