"Less said the better.
The bill unpaid, the dead letter.
No roses at the end
Of Smith, my friend.
"Last words don't matter,
And there are none to flatter.
Words will not fill the post
Of Smith, the ghost.
"For Smith, our brother,
only son of a loving mother,
The ocean lifted, stirred,
Leaving no word."
Among Larkin's other charmers are F. Pratt Green's "The Old Couple," May Wedderburn Cannan's "Rouen" and Laurence Lerner's "A Wish." There's a good chance I'll never read another poem by any of these writers but I'm grateful to Larkin for what he salvaged.
An informant publicly recanting critically important testimony against Julian Assange seems unlikely to change the trajectory of his trial.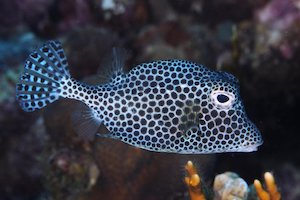 Stress and depression can look and feel very similar to each other. Some of the common symptoms for both include issues with sleeping, eating, concentration, and mood, as well as difficulties performing daily tasks. Physically, there's a lot of overlap between stress and depression, as both affect the immune system, leading to an increase in certain inflammatory markers.
How to Tell Whether You're Stressed or Depressed

Harvard Business:
Your Messaging To Older Audiences Is Outdated
Science confirms it: Open offices are a nightmare
Fast Company: "If you've ever felt your noisy open-plan office makes you cranky and sends your heart racing, our new research shows you aren't imagining it. Prior to the pandemic 70% of office-based employees worked in open-plan offices. Employee complaints about this design are rife. Yet there is little experimental research investigating the effects of office noise on things like cognitive performance, physiological stress, and mood. The results of our study—in experimentally controlled conditions using heart rate, skin conductivity, and AI facial emotion recognition—show the effects of that noise are very real. We've found a significant causal relationship between open-plan office noise and physiological stress. Our results show such noise heightens negative mood by 25%—and these results come from testing participants in a simulated open-plan office for just eight minutes at a time. In a real office, where workers are exposed to noise continuously during the day, we would expect the effects on stress and mood to be even greater…"
University of Exeter: "One of the oldest books of English literature in the world – created more than 1,000 years ago – is now available for anyone to browse online for the first time. The Exeter Book is one of the four most significant verse manuscripts to survive from the Anglo-Saxon period and contains the vast majority of all surviving Old English poetry. Its origins are a mystery. The new website and digital technology gives a fascinating glimpse into the production of the book, allowing people to explore doodles made a century ago of people and even an angel. Experts from the University of Exeter's Digital Humanities Lab and Exeter Cathedral have collaborated to create the new website. Their work, supported by a generous grant from the University's Provost's Fund, means high resolution images have been captured of each one of the Exeter Book's 130-odd pages for the first time.
Ongoing celebrations in China of the 100th anniversary of the founding of the Communist Party of China (CPC) are crafted to build patriotism and national pride and are domestically focussed. Western press reports say that President Xi's speech and the 1 July parade demonstrate that China is threatening the rest of the world by demonstrating its...