Here I lay me down to sleep
to wait the coming morrow,
Perhaps success, perhaps defeat
And everlasting sorrow,
Yet come what will, I'll try it once,
My conditions can't be worse,
And if there's money in that box,
A desire to crack down on tax cheats is overshadowed by years of G.O.P. resentment toward the agency.
A plan by Democrats to pay for infrastructure investments by beefing up the Internal Revenue Service to catch tax evaders has resurfaced old resentments for Republicans, whose distrust of the agency has simmered for years, erasing hopes of a bipartisan legislative accord built on narrowing the so-called tax gap.
Republican senators backed away this week from a provision to toughen tax enforcement at the I.R.S., gutting a crucial source of financing for an infrastructure package that would devote about $600 billion to roads, bridges, broadband and other public goods. That has left lawmakers scrambling to figure out how to pay for the legislation and has again put the I.R.S., whose funding and ability to conduct audits has diminished over the past decade, in limbo.
For conservative activists, who have harbored enmity toward the I.R.S. for more than a decade, the agency is considered a threat that is beyond reclamation. . .
Conservative groups mount opposition to increase in IRS budget, threatening White House infrastructure plan. The new funding is supposed to be ...
In a long-awaited determination released on Friday, privacy commissioner Angelene Falk revealed the global ride sharing company had interfered with the privacy of 1.2 million Australians by failing to comply with the Privacy Act.
Uber found to have breached privacy of 1.2 million Aussies in 2016
Sydney Covid crisis could take months to recede if other outbreaks are anything to go by Covid waves take months on average to go from peak to trough, analysis of other outbreaks in the OECD has shown
Spyware for sale: the booming trade in surveillance tech Agence France Presse
Yves here. Two things about increased automation frost me. One is its stealth or main purpose as forcing planned obsolescence. So irrespective of the impact on job/labor content, any savings won't necessarily accrue to users. Two is automation/AI serving as an excuse to shift costs and tasks onto consumers. How many times do customer service […]
NSW Labor figures have a knack of finding money
It was a crisp autumn morning and classical music was floating through solicitor John Gerathy's multimillion-dollar waterfront apartment in Woolloomooloo.
Mr Gerathy was a friend and business partner of the now-disgraced mining minister Ian Macdonald. It was March 2013 and he had just checked himself out of a mental health facility where he had remained during the course of the sensational corruption inquiry into how Eddie and Moses Obeid became multimillionaires due to their now infamous Mount Penny coal deal.
Obeid, Macdonald and 'the infamous Mr Fang': the evidence the court didn't hear

The Bank of England is forecasting a bloodbath amongst small businesses this summer
The Bank of England has published its quarterly review of credit in the UK. This of course matters: credit is largely about bank loans. This
Read the full article…
Jay: Down the Rabbit Hole With the IRS' Challenge To Perpetual Conservation Easements
Beginning to rethink tax justice
I am launching a new series of videosnew series of videos this morning. Five have been made so far; there may be more. The theme
Read the full article…
Why People Are So Awful Online New York Times Opinion, Roxanne Gay

: "…As someone who has been online for a long time, I have seen all kinds of ridiculous arguments and conversations. I have participated in all kinds of ridiculous arguments and conversations. Lately, I've been thinking that what drives so much of the anger and antagonism online is our helplessness offline. Online we want to be good, to do good, but despite these lofty moral aspirations, there is little generosity or patience, let alone human kindness. There is a desperate yearning for emotional safety. There is a desperate hope that if we all become perfect enough and demand the same perfection from others, there will be no more harm or suffering…"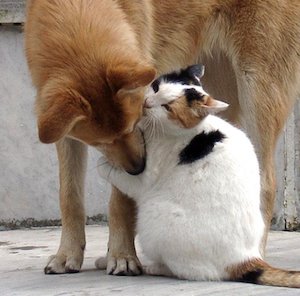 "Bad philosophy — like bad sex — can be formulaic and uninspired." That hasn't stopped Amia Srinivasan from developing a philosophy of porn
Tech Republic: "A report uses FBI data to parse out state-by-state hacking data by the number of victims and total financial losses for every 100,000 residents..In recent months, a string of high-profile cyberattacks has reverberated across critical aspects of the U.S. infrastructure ranging from petroleum and meat production to local water supplies, bringing network security front and center for companies and households alike. In June, automated marketing company, Get Response, released a report outlining state-by-state online hacking statistics for 2020…Overall, Get Response's "State of Online Hacking in America" roundup is based on FBI hacking data. One of the company's infographics parses out state-by-state hacking data by the number of victims for every 100,000 residents…"
Who did that website belong to? Tools for Reporters: "You may already be familiar with WHOIS, the directory of website registrants. Under ICANN rules, you have to have contact info registered for a domain, and that contact info used to be public. Sadly, that changed in 2018 and much of the information is now redacted. But! A tool called WHOIS History Search came to the rescue. WHOIS History Search is a giant archive of WHOISes (WHOWASes?) going back more than 10 years. For instance, I can see Tools for Reporters is currently registered to GoDaddy, but back in 2017, it was registered to Dan's phone number and email address. For some reason, the site has its own "DRS Credits" gives you 500 free ones a month. It only cost one credit to do the search for TFR, but pulling up the history cost like 52. So I guess you just have to pull the lever and hope you get some good results before you run out of tokens. If not, upgrade for $19 or better luck next month. This is a good way to get around current GDPR regulations (sorry privacy advocates) as well as see historical information."
Tech Republic: "New data from Kaspersky reveals that messaging apps for Androiddevices are wildly popular targets for phishing scammers. Of all the phishing attempts on Android messaging platforms between December 2020 and May 2021, WhatsApp led the pack with a whopping 89.6% of detected attacks…"
Vox – It's Time for Something Better: "The five-day workweek is so entrenched in American life that everything, from vacation packages to wedding prices to novelty signs, is built around it. When you live it every Monday through Friday, year in and year out, it can be hard to imagine any other way. But there's nothing inevitable about working eight hours a day, five days a week (or more). This schedule only became a part of American labor law in the 1930s, after decades of striking by labor activists who were tired of working the 14-hour days demanded by some employers. Indeed, one of the biggest goals of the American labor movement beginning in the 19th century was "an attempt to gain time back," Erik Loomis, a history professor at the University of Rhode Island, told Vox. And now, more than 15 months into the pandemic, there's a growing conversation about how American workers can take back more of their time. The trauma and disruption of the last year and a half have a lot of Americans reevaluating their relationships to work, whether it's restaurant servers tired of risking their safety for poverty-level wages or office workers quitting rather than giving up remote work. And part of that reevaluation is about the workweek, which many say is due for a reboot…"
---
NSW teachers in 'state of paralysis' after cyber-attack (Sydney Morning Herald)
"John Colville" <John.Colville@uts.edu.au>
Mon, 12 Jul 2021 23:25:15 +0000
NSW (New South Wales) is Australia's most populous state. There are 810 000 students in NSW public schools.

https://www.smh.com.au/national/nsw/nsw-teachers-in-state-of-paralysis-after-cyber-attack-20210708-p5883b.html