That rifle hanging on the wall of the working-class flat or labourer's cottage is the symbol of democracy. It is our job to see that it stays there.
— George Orwell, born in 1903


How to Think Like LILLIE an Intelligence Analyst
What attributes make a good analyst. According to Zachery Tyson, there is no single 'right' way to be an intelligence analyst, despite what some seminars, online courses, or even agency training centers might tell you. No one has a lock on thinking, and good ideas can come from almost anywhere or anyone. There are myriad sub-disciplines of analysis, from cyber and social media to weapons and technical intelligence, but the five aspects he has listed are those Tyson believes to be general skills applicable to analysis across the board.
► Read the LinkedIn Article here
There was a time when there were backbenchers who put personal integrity - and desire for good general government in the public interest - ahead of mere point scoring.

I HAVE been a lifetime opponent of capital punishment but am always open to new ideas, or old ones, which new ideas often are. As government and governance in Australia moves back into the early 19th century, it may be time to dust off the gallows, if this time for the high and mighty, as opposed to members of the underclasses. Might not the quality of Australian government be improved by the odd exemplary public execution for those who have just a few too many liberties?

I remain deeply opposed to the hanging of murderers, terrorists, paedophiles and uninvited asylum seekers, if only because the evidence is strongly against any theory that heavy penalties operate as a deterrent to their types of anti-social behaviour. Our common criminals are almost invariably creatures of impulse, who do not consider the penalties for particular types of crime before they commit them, and who are rarely moved to alter their behaviour by announcements by ex-policemen that penalties for particular offences are to be increased to reflect the ex-policeman's - or government's abhorrence of them. Or they are seized by notions which deprive them of caution, common sense and regard for the syllogisms of those who regard themselves as their betters.

By contrast there is a good deal of evidence that the better educated classes, particularly those in public office, are deeply affected by practical evidence of society's disapproval of crime. For a senior public servant or a minister, conviction for any matter of dishonesty or abuse of office is generally fatal to their continuing careers and public reputation.

It may always be possible to find a council officer, a cop, or some person in charge of a government, who is susceptible to an offer of a bribe or some other flagrant misbehaviour. We have learnt in recent times that some of our most eminent bankers and board members - indeed people of the class who could join the Australian Club in Sydney - are greedy and venal, without any sort of moral compass. But even then their premeditated willingness to succumb to temptation involves a careful calculation of the odds of getting caught, and of the consequences if that happens. The higher one is up the tree, the more likely that the consequence is disgrace, at least for a time. Perhaps the loss of a national honour.

The case for exposing all federal politicians, and all public officials, including judges, earning more than $250,000 a year to the death penalty for serious corruption, abuse of public official or reckless mismanagement of public resources is not based on populism or any whim to have the law reflect Australian society's increasingly deep contempt for and distrust of politicians. Nor should it reflect the increasing brutalisation of such folk, made manifest by the appalling treatment of asylum seekers, and the abuse of and attempted coercion of the poorest Australians in the welfare system. It is society's cry of despair at the open contempt for ethics, morality and common decency in modern politics.
Tough love for APS might do the trick: Public service execution might be improved by a few good hangings

In publishing, a generational conflict rages between the under-40s and the over-40s. At stake: the relationship between art and artist... artists
Thousands enter Australia for 'holidays and business' as wait drags for stranded locals

Life is proving very busy, or at least time-consuming, just now, on several fronts – domestic, out laws, katanic (don't ask), literary (ditto) – hence the relatively spicy 🌶 posts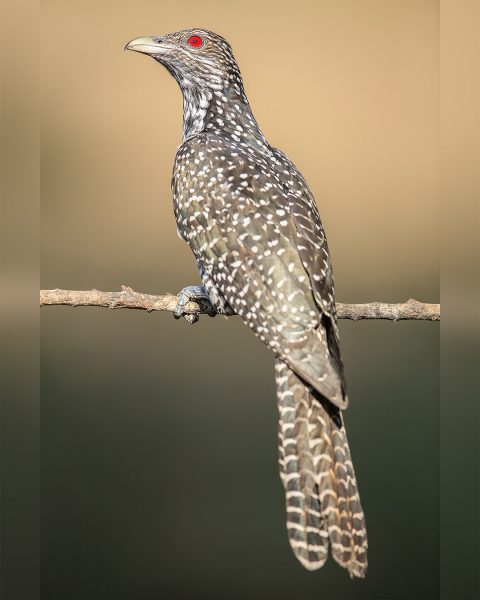 Forced to seek security via the private market, Americans have instead been exposed to its whims.
Lexus Insurance Postcodes & Preferred Risks - only little people pay taxes and higher insurance fees

How China became the big winner of the COVID era American Shipper
Jagged Sphere The Lowy Institute
It's Getting More Likely The Japanese Would Fight For Taiwan Forbes
Czech Republic: Deadly tornado sweeps through villages BBC
My Soul Demanded It": On Aleksandr Solzhenitsyn's "Between Two Millstones"
Between Two Millstones

is not a conventional, tidy literary memoir. It is too episodic and digressive for that. Solzhenitsyn's style tends to be bluntly conversational, surprisingly slangy even in translation, never striving after elegance. Seldom has the act of writing been so viscerally described. His prose shares nothing with social science, academic history, or American autobiography, and his books, both novels and nonfiction, are notoriously difficult to judge by strictly aesthetic standards.
In the life of any big idea, it eventually becomes untethered from its origins. Critical race theoryis undergoing such a moment ... more
Yes, meritocracy is flawed. But it sure beats nepotism, patronage, clientelism, and venality ... more »
Great storytellers are rarer than great writers, says the agent Morton Janklow. Was Jackie Collins a great storyteller? ... more »
FEMINISM: Male Soldiers Forced to March in High Heels. "On April 1, about 15 cadets from Temple University participated in a school-sponsored Walk a Mile in Her Shoes event, during which men stumble through a pre-set route while sporting high heels as a way to raise awareness for sexual assault victims. Several cadets walked while wearing Army Combat Uniforms, as did the school's professor of military science, Lt. Col. Greg Nardi, who runs Temple's Red Diamond Brigade."
ANTI-FEMINISM: Female Soldiers Forced to March in High Heels.
Dan and Gladys and the goodness of gossip