Simon (or Peter, as we know he'll become – played by Shahar Isaac) tells Jesus that the calling of the tax collector Matthew (Paras Patel) is bad idea. Jesus replies: "You thought it was wrong when I called you!" Simon says: "This is different." Jesus says: "Get used to different," which is a good guide for watching the series.
What people in other forums are saying about public policy...
Like marriage, it's a milestone, and the end of an often arduous process. There is no shame in celebrating that.
Arabic literature in translation

At the Middle East Eye AJ Naddaff reports on the recent Bila Hudood literary festival, in From Babel to Berlin: How Arabic literature can unite the world, reporting that:
The three-day festival was packed with raw conversations on writing from an array of experts, leaving this writer at least feeling invigorated and hopeful for the future of Arabic literature in translation.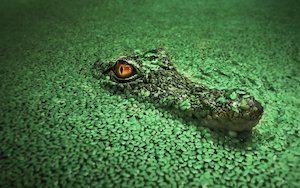 ---

Sylvia Plath

At the BBC Lillian Crawford considers, at considerable length, Sylvia Plath: Will the poet always be defined by her death ?
She focuses on the biographical works about Plath -- but recall that Connie Palmen's Plath-novel Your Story, My Storyalso came out in English this year.
World-renowned tenor Andrea Bocelli has shared a beautiful version of the 1940s song "Mamma," in honor of his own mother and a brave decision she made six decades ago.
Andrea Bocelli Shares Tribute Song to Mother Who Refused Doctors' Advice to Abort Him
Now Instagram can translate Stories text into over 90 languages
The next wave of Facebook Bulletin writers.
Welcome to the latest set of Bulletin writers and publications! Beginning today, you'll find their content on the platform: