Garon, Jon M., Law Professor's Desk Reference – Introduction and Table of Contents (June 11, 2021). Available at SSRN: https://ssrn.com/abstract=3865067 or http://dx.doi.org/10.2139/ssrn.3865067
"Law school faculty members are expected to be legal scholars, effective teachers, and engaged institutional partners, but the information essential to develop these skills has not been published in one single source, until now. LAW PROFESSOR'S DESK REFERENCE provides faculty members a foundation for student learning, effective teaching, and student engagement. It offers strategies for teaching face-to-face, online, and blended education. It provides a roadmap to help faculty develop meaningful scholarship, and it addresses law school administration, shared governance, academic freedom, hiring, tenure, and accreditation. More than a reflection on legal education, the book provides a "user's manual" for the legal academy."










To quote from a scene of the Australian movie

The Castle

, there is an item of Australian tax law that really does depend on "

the vibe

". In this particular ruling, the words used however are "ambience" and "atmosphere".
Taxation ruling

TR 2007/9

describes the circumstances when an item used to create a particular atmosphere or ambience in a consumer-facing environment, for example in a cafe, restaurant, licensed club or hotel, constitutes an item of plant for the purposes of determining whether a deduction is available under either Division 40 (for depreciating assets) or Division 43 (for capital works).
Think, for example, of a restaurant that has decorated its dining area as a medieval banquet hall. As part of the medieval theme, replicas of stone walls are constructed out of painted polystyrene and are fastened to the walls, as are themed lights that look like flaming torches.
The polystyrene walls and the themed lights do not form part of the structure of the building, but retain a separate visual identity with the sole purpose of creating an atmosphere or ambience to entice customers and add to their dining experience. Being so related to the restaurant's business, the Commissioner holds that the items come within the ordinary meaning of "plant" and are therefore deductible as such.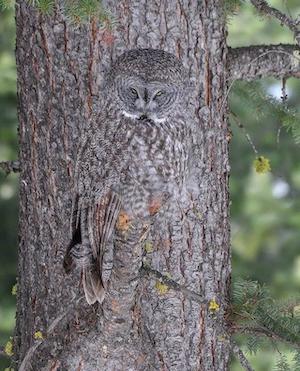 'Alarming rise in theft' forces Target stores in San Francisco to shorten hours KTVU
A $500,000 Home On The Northern Plains To Hide From The Future Defector
Where people are migrating in, and out of, the West High Country News
Artificial Lawyer: "…As we all know (not news) lawyers are also increasingly engaged under Alternative Fee Arrangements (AFAs), particularly fixed fees, and certain areas of law are fiercely competitive, with clients consistently driving down prices, whilst maintaining expectations as to quality. See Richard Tromans' article on 30 June on the rise of AFAs – AFAs Increase to 16.8% – Could Be Good News for Legal Tech. In this context efficiency is top of mind, particularly in departments such as banking and finance, corporate, and real estate. Statements such as 'Efficiency – we're not that kind of firm' are now few and far between, although surprisingly are still uttered from time to time. It is not surprising that the conversation in these departments has moved from whether 'To automate or not to automate?' to questions such as 'Show me the appropriate use cases?' and 'Which legal tech will bring the greatest efficiency to my process?'. It is also refreshing to note that for more progressive firms, efficiency is not the only driver when it comes to accelerating the pace of legal tech adoption. The Clarilis team works with law firms daily in this space to produce a customised Value Analysis report to help them quantify the potential impact of deep automation and consider, alongside efficiency, outcomes such as increased margin, higher recovery rates, and the financial and competitive benefits of liberating fee earners from the mundane. Intangible benefits such as better work/life balance and lawyer wellbeing can then become a natural by-product of automation which are, in themselves, key drivers of talent acquisition, development and retention…"