2020 was a defining year for modern history, and journalists worked tirelessly to document the story of a world in a pandemic. 2021 is shaping up to be a more hopeful year—vaccines have been widely distributed in the United States and the U.K., the death rate from COVID-19 has dropped and some countries have begun to return to a new sense of normalcy
How Journalists Are Using Real-time Information in 2021
See below a letter exchange between Assistant Secretary, Integrity and Security Division Attorney-General's...
One of the worst things that could happen to privacy-focused community
The Atlantic: "I carried on for more than a year of the coronavirus pandemic, but I didn't see the next plague coming…. David Curson, the director of bird conservation for Audubon Mid-Atlantic, told me that the earliest reports of the mysterious deaths had reached local authorities in late April, sparking investigations across the region.
Top Biden officials now believe COVID lab-leak theory: report.
Top Health Officer Orders Australians: "Don't Have A Conversation" With Each Other.


The Government has teed up a "community chest" of future rorts to target marginal seats in two more elections. The blatant manipulation of voters does not end with #sportsrorts and other assorted grants rorts. Jommy Tee has uncovered a cunning plan which could see Community Development Grants pork-barrel another two election campaigns.
Judy Batalion didn't mean to find all of this out, but she stumbled across a book in Yiddish - which she speaks and reads. It changed everything. - Los Angeles Review of Books
U.S. Government Launches First One-Stop Ransomware Resource
"July 15, 2021, as part of the ongoing response, agencies across the U.S. government announced new resources and initiatives to protect American businesses and communities from ransomware attacks. The U.S. Department of Justice (DOJ) and the U.S. Department of Homeland Security (DHS), together with federal partners, have launched a new website to combat the threat of ransomware. StopRansomware.gov establishes a one-stop hub for ransomware resources for individuals, businesses and other organizations. The new StopRansomware.gov is a collaborative effort across the federal government and is the first joint website created to help private and public organizations mitigate their ransomware risk.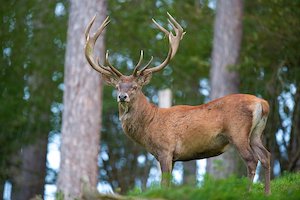 StopRansomware.gov is the first central hub consolidating ransomware resources from all federal government agencies. Before today, individuals and organizations had to visit a variety of websites to find guidance, latest alerts, updates and resources, increasing the likelihood of missing important information. StopRansomware.gov reduces the fragmentation of resources, which is especially detrimental for those who have become victims of an attack, by integrating federal ransomware resources into a single platform that includes clear guidance on how to report attacks, and the latest ransomware-related alerts and threats from all participating agencies. StopRansomware.gov includes resources and content from DHS's Cybersecurity and Infrastructure Security Agency (CISA) and the U.S. Secret Service, the DOJ's FBI, the Department of Commerce's National Institute of Standards and Technology (NIST), and the Departments of the Treasury and Health and Human Services…"