Intuit TurboTax gives up any pretense of free tax filing
By Diane Ring Just as summer is in full swing, the VIRTEU Project is back with a close look at a less than sunny side of economic life — the role that professionals (read lawyers, accountants and auditors) can play in enabling economic crime. This coming Wednesday July 21, 2021 (starting at …
Continue reading
Three Years Older Than MEdia Dragon, MetaFilter, celebrates 22 years of community on the web.
Last week, President Joe Biden and Apple co-founder Steve Wozniak endorsed the right to repair
Snoop List Has 40 Indian Journalists, Forensic Tests Confirm Presence of Pegasus Spyware on Some The Wire
Presidents, Prime Ministers, and a King Among Potential NSO Spying Targets, Including French Leader Macron Gizmodo
Pegasus Project: 14 World Leaders in Leaked Database The Wire
What are tax havens used for in 2021?
Most people still think tax havens are used for cheating income and corporation taxes, but the truth is that much of that is easier using
Read the full article…
The Big Law Cartel: How Antitrust Lawyers Help Their Clients Break the Law Matt Stoller, BIG. Well worth a read. On "document hygeine"
FIGHT THE POWER: Who's Paid to Shill for Big Tech? A New Online Tool 'Outs' Who's Getting Bezos Billions, Zuck Bucks, and @Jack Cash.
ROGER KIMBALL: The FBI Has Lost The Plot: Who gave the Feds access to Twitter?
Ars Technica Ars takes a dip into artificial intelligence: "In the first part of a new series, we look at matching the problem to the tool. Every day, some little piece of logic constructed by very specific bits of artificial intelligence technology makes decisions that affect how you experience the world.
I made $5.75 an hour and developed a thick outer shell, never imagining that such behaviour would be tolerated in other industries.
Toxic culture can devalue the entire workforce The former company director, who left AMP Capital after alleging she was sexually harassed by Boe Pahari, describes the humiliation of working in toxic corporate cultures.

Beyond Goodreads: Four tools that help readers track their books
Washington Post – "Serious readers, much like sports fans, often relish keeping track of stats. Many turn to Goodreads, a large social cataloguing website that allows users to log, discuss, review and rate the books they read. (Goodreads is owned by Amazon, whose founder, Jeff Bezos, owns The Washington Post.) But increasingly, there are websites and apps beyond Goodreads for analyzing your reading habits. Whether you want to boost your reading speed, keep track of your growing personal library or find just the right book to fit your mood, here are four reading tools to consider…"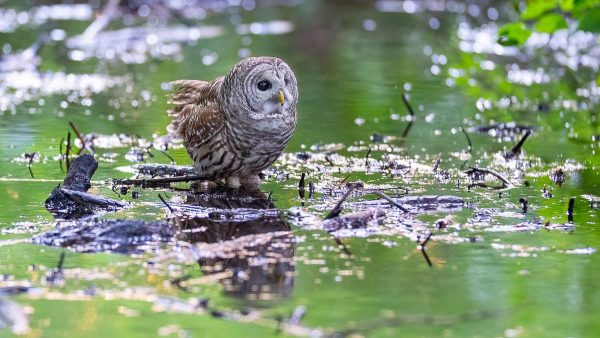 Identity Theft 101: Tips to Protect Yourself Against Identity Theft
Law Technology Today: "What identity theft comes down to is that your personal and confidential information ends up in the wrong hands and gets used without your permission for purchases and all kinds of fraudulent activities. The scary part is that most of us willingly make our personal information available online, and it is easy for cybercriminals to steal it. Considering that we all use technology and the internet nowadays, this could happen to anyone. On the up-side, though, identity theft can be prevented with some basic knowledge, planning, and awareness…"
Washington Post – Inside the hacks that lock down computer systems and damage businesses. "…To reconstruct the anatomy of a ransomware attack, The Post conducted its own data analysis and spoke with nearly a dozen cybersecurity experts, law enforcement officials, negotiators and victims. The Post used different examples to illustrate the components of how an attack happens. The resulting examination has five parts: the hackers, the hack, the negotiation, the payment and the aftermath…"
Feeding raw dog food to your pet? It may be spreading antibiotic-resistant superbugs The Economic Times
Did A Study Find Your Cat Hated Having You Home During Lockdown? Not Quite. HuffP
Thousands of firefighters battle big blazes across the West AP. Handy map of "current large incidents"
Pepper the robot keeps getting fired! $1,790 humanoid bot has lost jobs at a funeral business, nursing home and bank because people 'expect the intelligence of a human' Daily Mail
Interview With Professor Adolph Reed Matt Taibbi
Opinion: China's Worrying Economic Signs That Only the Government Has Noticed Caixin Global
Chinese regulators swoop on Didi offices to conduct security probe FT