"A tear contains an ocean. A photographer is aware of the tiny moments in a persons life that reveal greater truths."
How Covid Helped Heists, Hoaxes, Scams, Cons, and Other Mischief Bloomberg
"Farmbake biscuits are smashed into crumbs, combined with milk and thrown in the microwave to create fluffy chocolate "jail cake"." Not the only thing they make in NZ prison, a new home for yogurt entrepreneurship.
More than 1 in 10 people have missed their second dose of Covid-19 vaccine CNN
Top Economics Blogs Lars P. Syll
'Humans caught the ocean on fire': Gas pipeline fire in Gulf of Mexico creates shocking scene USA Today. The fire caught fire!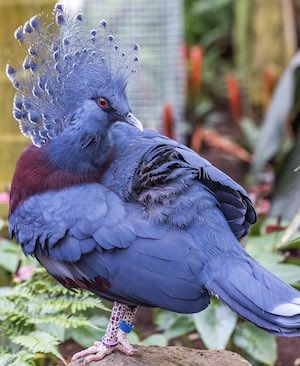 Covid: Pandemic 'is not slowing down', says WHO chief scientist, raises concern about Delta variant Scroll
Plagues, Liberal Society and the Future after Covid Settimana News
'Countries With Leaders Supporting Science See Better Outcomes' India Spend
Let's all please stop calling dollars 'fiat money' FT
Julian Assange Case: Key Witness Admits He Lied, US Media Ignores Exculpatory RevelationsThe Wire
Assange Extradition: British High Court Grants US A Limited Appeal The Dissenter
Facebook is Other People
Kevin Munger
Single bee is making an immortal clone army thanks to a genetic fluke Live Science
City of Bees Plough
No One Imagined Giant Lizard Nests Would Be This Weird The Atlantic
Farmland Investing: Impact Beyond Returns Worth
Pete Recommends – Weekly highlights on cyber security issues, July 4, 2021 – Privacy and security issues impact every aspect of our lives – home, work, travel, education, health and medical records – to name but a few. On a weekly basis Pete Weiss highlights articles and information that focus on the increasingly complex and wide ranging ways technology is used to compromise and diminish our privacy and security, often without our situational awareness. Four highlights from this week: CISA Begins Cataloging Bad Practices that Increase Cyber Risk; Google Is Adding Support for Digital Covid-19 Vax Cards into Android; How a Burner Identity Protects Your Inbox, Phone, and Cards; and Scientist Finds Early Coronavirus Sequences That Had Been Mysteriously Deleted.
In Sweden, a supermarket chain was forced to close 800 stores due to a cyber-attack (Eurnews)
geoff goodfellow <geoff@iconia.com>
Sun, 4 Jul 2021 11:46:52 -1000
This is reported by Svenska Dagbladet <https://www.svd.se/>.
"One of our subcontractors was affected by a computer attack, and for this reason, our cash registers are no longer working," Coop Sweden, which represents about 20% of the sector in the Nordic country, said in a press release. […] https://eurnews.net/in-sweden-a-supermarket-chain-was-forced-to-close-800-stores-due-to-a-cyber-attack/