"Don't Matter How Raggly The Flag, It Still Got To Tie Us Together"
"If we going to change the world, we got to look at the little man."
–Thornton Dial / Artist Quotes About America
Ok I know you've probably seen the teaser trailer for season 3 of Succession by now but I was away and missed it so we're all going to watch it together mmm'kay? New season starts "this fall", whatever that means. I guess that's enough time for a rewatch of the first two seasons?
Check out these retro modern movie posters from Patrick Concepcion; the Groundhog Day one is simple perfection. You can check out Concepcion's work on his website and Instagram or buy prints on Etsy.
Yugoslavian-born Igor Ivanovic made his start as a delivery boy for a bakery in Boston. But it wasn't until he started baking here in 2008 that he was able to put personal flair back into his beloved bread. Instead of swearing by secret recipes, Ivanovic believes it's the love and energy he puts in that creates the real difference in his products.
It didn't take long for the word to spread about his naturally leavened, hand-cut bread, so be prepared for a wait. The shopfronts and interiors are basic at best, but here, it's all about grabbing the baked goods and heading home.
Iggy's specialises in sourdough, whole-wheat and rye breads. These staples usually run off the shelves before 11am.
According to Good Food, Iggy's now has an energy-recovery system that uses the heat generated by the bakery for things like hot water and shop's heating system.
Belgian-Dutch child prodigy gets bachelor's degree in physics at age 11: "Immortality is my goal."
Sleepless nights can quickly mess up emotions, study says.
RISK FACTORS: Study: Two in five people in U.S. who died of COVID-19 had diabetes.
The Contest to Decide Which is Better: Beer or Water?
The Data Economy Is a Barter Economy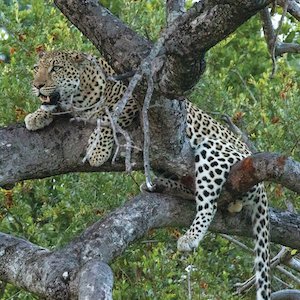 1979 was the year the U.S.S.R. invaded Afghanistan, revolutionaries established an Islamic republic in Iran, and China launched its one-child policy. It was also the year the West became transfixed with a scantily clad Ukrainian woman who leapt from a Soviet cruise liner and into the spotlight in Australia.

Liliana Gasinskaya was 18 years old when on January 15, 1979, she left everything but her swimsuit behind, squeezed through a porthole in her staff cabin on the Leonid Sobinov, and swam for 40 minutes in Sydney Harbor before reaching shore and asking to stay for good.





The mother of beauty …
When Professor Curl first published on cemeteries and funerary art, a magnificent legacy in danger of destruction by deliberate neglect and wilful condescension towards it, his interest was regarded as bizarre, morbid, almost as a kind of intellectual perversion. This was the very reverse of the truth in my opinion: to the contrary, it is the avoidance of all that has to do with death that is perverse.
The title of the post is taken Wallace Stevens's "Sunday Morning":
Death is the mother of beauty; hence from her,

Alone, shall come fulfilment to our dreams

And our desires. Although she strews the leaves

Of sure obliteration on our paths,

The path sick sorrow took, the many paths

Where triumph rang its brassy phrase, or love

Whispered a little out of tenderness,

She makes the willow shiver in the sun

For maidens who were wont to sit and gaze

Upon the grass, relinquished to their feet.

She causes boys to pile new plums and pears

On disregarded plate. The maidens taste

And stray impassioned in the littering leaves.
One sees great things from the valley; only small things from the peak.
The starring character of English writer and philosopher G.K. Chesterton's first book of short stories, 1911's "The Innocence of Father Brown," is a priest-turned-detective who combines scientific observation with spirituality. At this moment, Father Brown is explaining to another priest how things can change based on perspective. This quote speaks to the value of humility: Looking down on the world from a lofty height makes things appear small, but when we are down in the valley looking up, we have a much better grasp of what we're seeing.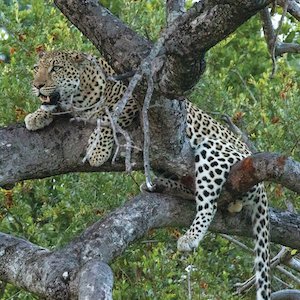 O'Hara's personality was almost comically Irish. Like his father, he was touchy about his ethnic background even as he sometimes seemed eager to embody its worst stereotypes. Even his eventual break with the

New Yorker

, the magazine that published much of his best work, seems traceable to the early loss of his father, the bad temper and sense of perpetual grievance mingled with an underlying sensitivity. No matter how much success he had—owning Rolls-Royces, winning a National Book Award, and cultivating celebrated friends—he was haunted by a shadow life he could never achieve: Yale; gentlemen's clubs; the Social Register. Those grievances gave him the energy and drive to achieve but not the equanimity to enjoy his achievements. Poor John indeed.