Monopoly encourages its players to celebrate exactly the opposite values to those its inventor intended to champion.
In the heady moments of celebration after England's victory over Denmark in this year's Euros semi-final, the sight of team manager Gareth Southgate prompted ITV pundit Gary Neville to comment: "The standard of leaders in this country the past couple of years has been poor. Looking at that man, he's everything a leader should be: respectful, humble, he tells the truth . . ."
He's the gold standard of TV bosses – selfless, caring, wise, inspirational, and patiently dedicated to bringing out the best in his players and the team as a whole. He may not always win on the pitch, but he always wins in our hearts. And if those words make you want to heave, then you, friend, may just need a little more Lasso in your life. #Believe.
Ted Lasso and Other TV Bosses We'd Walk Over Hot Coals For

Last year saw the highest global military spending – nearly $2tn – since 1988. More than half of that was expenditure by the United States and its allies. Defence capabilities are closely guarded national assets. A web of rules has grown up around the export of arms and their use. No country wants its most lethal weapons being turned upon themselves.
Yet there are at least 500 private companiesthat operate, largely unregulated, and sell intrusive software to oppressive regimes that spy on and harass their critics. These anti-democratic acts ought to be enough to bring such trade to a halt. However it has continued; the industry says these tools are for fighting crime and terrorism. What happens when, instead, governments opt to use these capabilities not just on their people, but on the democratic west?
The Guardian view on Pegasus spyware: the export of self-censorship

How does the Pegasus spyware work, and is my phone at risk?

A journalist hacked by Pegasus says he will survive, but Indian democracy may not....
"The Institute for Rebooting Social Media is a three-year, "pop-up" research initiative to accelerate progress towards addressing social media's most urgent problems, including misinformation, privacy breaches, harassment, and content governance. By convening participants across industry, government, civil society, and academia in focused, timebound collaboration, the Institute will build a portfolio of research, projects, programming, and educational opportunities to improve the state of the digital social space.
First published 50 years ago, William S. Burroughs' novel Naked Lunch is a dark, wild ride through the terror of heroin addiction and withdrawal, filled with paranoia, erotica and drug-fueled hallucinations.
In an introduction (of sorts) to the novel, Burroughs wrote that the book was a result of "detailed notes on sickness and delirium" that he took during his 15 years of heroin addiction. As he explained in a 1985 interview: "It was just my character. ... I always was attracted to the run-down, or the old or the offbeat."
Burroughs hadn't always intended to be a man of letters. An heir to the Burroughs Adding Machine Company, he initially studied medicine at Harvard before falling into the group of misfit writers who eventually evolved into "The Beats." Though Burroughs said his work had little in common stylistically with fellow Beats Jack Kerouac and Allen Ginsberg, he credits their encouragement in helping him get started.
"I sort of resisted the idea of being a writer," he said. "But Jack [Kerouac] definitely did encourage me. And he said that I would write a novel called ... Naked Lunch. That's his title, Kerouac."
Burroughs' 'Naked Lunch,' Still Fresh At 50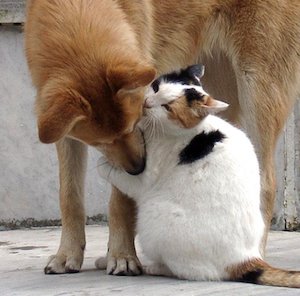 NextGov

: "The National Archives and Records Administration is looking to industry for ideas around how it might improve the way it collects and archives social media data from presidential administrations.

NARA laid out

its tentative plans in a request for information July 14. Through the RFI, NARA seeks information from companies "capable and interested in utilizing the agile development process to design, develop and implement an interactive, user-friendly President Library website component to president the public with archived social media data" that meets NARA standards. NARA works with the Director of Presidential Libraries to administer a network of libraries that each host a wealth of written and published materials from presidential administrations for future public consumption…"