TED: The ancient origins of the Olympics
British Library – "One-Fifth of the Earth's Surface is a digital audio-visual, multimedia web experience by artists Hakeem Adam and Maxwell Mutanda. Commissioned by Abandon Normal Devices and York Mediale, the work is, as the title suggests, an exploration of the 'power of water as a dynamic and fluid archive' with the Atlantic Ocean its main subject. The British Library has been involved in providing resources for the project, and a number of maps from the Topographical Collection of George III, digitised and released as Public Domain on Flickr have been included in the exhibit, along with sound recordings from the Library's Sound Archive…"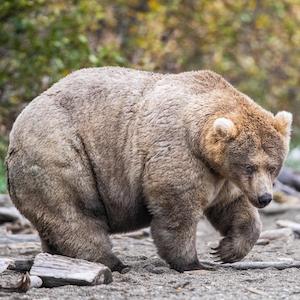 Pete Recommends – Weekly highlights on cyber security issues, July 11, 2021
Via LLRX – Privacy and security issues impact every aspect of our lives – home, work, travel, education, health and medical records – to name but a few. On a weekly basis Pete Weiss highlights articles and information that focus on the increasingly complex and wide ranging ways technology is used to compromise and diminish our privacy and security, often without our situational awareness. Four highlights from this week: The anatomy of a ransomware attack; The Evolution of Cybercrime as a Service; The Older You Are, the More Likely You Are to Fall Victim to Cybercrime; and Capitol rioters who deleted social media posts of their involvement may have further incriminated themselves.
"If you are a sage, and you can't do wrong, then there is no room for moral anguish or angst… But what if you are not a sage?" — Nancy Sherman (Georgetown) on compassion, mercy, the military, and the social side of Stoic grit
"I keep looking to traditional… epistemology and finding it mostly unhelpful. But I keep finding bits of aesthetics and the philosophy of art incredibly useful" — C. Thi Nguyen (Utah) on why philosophy of art and social epistemology are "intellectual soulmates"
"To say you're giving up on the problem of demarcation does not mean that you are giving up on the idea that there is something distinctive about science" — and we can acknowledge the limits of science while still vigorously defending it, says Lee McIntyre (Boston University), interviewed at 3:16A
"What we need isn't a kind of positive hermeneutics to be inculcated in viewers of pornography, so that they can better interpret what is going on… what we need is the onslaught of images to just stop for a moment" — Amia Srinivasan (Oxford) interviewed on pornography and sexuality
"Seeing that I don't write about things or topics but about what people say about things was one of the most important lessons I learned" — Martin Lenz (Groningen) explains
"I found myself astonished by idea that the structural simplicity I associate with piano keys is the result of an 'acceptable compromise' to solve practical problems of musicians playing together" — Patricia Marino (Waterloo) on subjectivity, simplicity, elegance, and the philosophy of keyboard engineering "Narcissistic academic professionalism", "cowardly deference", "intellectual and spiritual bankruptcy" — Cornel West's letter of resignation from Harvard
Photographs by Thibaut Derien (via El tiempo en cucharitas de café) / so what problem does this solve exactly? The Aska flying car-roadable helicopter / The Story of the MiniDisc, 'Sony's 1990s Audio Format That's Gone But Not Forgotten' / Rosemary Hill, former things contributor, on Edward Gorey (both via Daniel Benneworth-Gray) / go with the flow: sheep and drones/ Die of D.I.Y?, slightly illicit music downloads / Peter Zinovieff has died, one of the pioneers of sampling, and the founder of Electronic Music Studios, 'The World's Longest Established Synthesizer Manufacturer'. Zinovieff also appears in the highly recommended Delia Derbyshire: The Myths and the Legendary Tapes / an episode of the Reasonably Sound podcast about climate change, as well 'as the ecological impact of vinyl records and digital music streaming' (via MeFi, which has an interesting digression into the virtues of relative vinyl weights) / you do it to yourself, part 26. If 'Twitter is the Stasi for the Angry Birds generation' (according to Stewart Lee), then are smart doorbells creating a global surveillance network? / Don't believe the alien hype, for Aliens Wouldn't Need Warp Drives to Take Over an Entire Galaxy, Simulation Suggests. So where are they? / a selection of long-form pieces about scams and con-artists.
Top Stories

New York: Long Island woman pleads guilty over sweepstakes mail scam where victims had to send money back; no one won; scam took in $30 million; most victims elderly

7 ½ years prison for Peruvian whose business called immigrants in the US, impersonated court officials/law enforcement, and threatened deportation; two co-conspirators plead guilty

23% of those in the US say they lost money to a phone scam in the last year

Fraud text messages supposedly from State agencies. I'm in Illinois, and now get one of these almost every day, as do my neighbors. Is it just the Land of Lincoln? I've not seen much on this topic, but it seems to be growing incredibly fast.

BBB Studies. Here are links to some of the study topics: puppy fraud, tech support fraud, romance fraud money mules, apartment rental, crooked movers, government imposters, online vehicle sale scams, rental fraud and gift cards.

Coronavirus
Fraud News Around the world
Humor
FTC and CFPB
Virus Benefit Theft
Business Email compromise fraud (read BBB study)
Ransomware
Bitcoin and cryptocurrency
Jamaica and Lottery Fraud (read BBB lottery fraud study)
Romance Fraud and Sextortion (read BBB romance fraud study)