Inside The Black Market For College Essays
Theeccentricities of English. The language's fitful development is an endless tussle between logic and habit
Google is starting to warn users when it doesn't have a reliable answer
Vox – "Google is testing a new feature to notify people when they search for a topic that may have unreliable results. The move is a notable step by the world's most popular search engine to give people more context about breaking information that's popular online — like suspected UFO sightings or developing news stories — that are actively evolving. The new prompt warns users that the results they are seeing are changing quickly, and reads, in part, "If this topic is new, it can sometimes take time for results to be added by reliable sources." Google confirmed to Recode that it started testing the feature about a week ago. Currently, the company says the notice is only showing up in a small percentage of searches, which tend to be about developing trending topics…"
Vox/Recode: "Social media has drastically restructured the way we communicate in an incredibly short period of time. We can discover, "Like," click on, and share information faster than ever before, guided by algorithms most of us don't quite understand. And while some social scientists, journalists, and activists have been raising concerns about how this is affecting our democracy, mental health, and relationships, we haven't seen biologists and ecologists weighing in as much. That's changed with a new paper published in the prestigious science journal PNAS earlier this month, titled "Stewardship of global collective behavior." Seventeen researchers who specialize in widely different fields, from climate science to philosophy, make the case that academics should treat the study of technology's large-scale impact on society as a "crisis discipline." A crisis discipline is a field in which scientists across different fields work quickly to address an urgent societal problem — like how conservation biology tries to protect endangered species or climate science research aims to stop global warming…"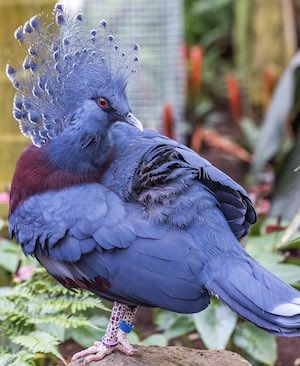 This recent article is likely of interest to tax crimes fans. Asher Schechter,

How Insufficient Enforcement Led to Prevalent Tax Evasion and Contributed to American Inequality

(U. Chicago Booth School Stigler Center Promarket 6/24/21),

here

. The article expands on the recent publication of IRS data on the very wealthy by ProPublica. See

ProPublica Publishes Series Based on IRS Data Trove Produced by Anonymous Source

(Federal Tax Crimes Blog 6/8/21),

here

; and

Tax Crimes Core Concept Questions from ProPublica's Publication of Tax Return Information

(Federal Tax Crimes Blog 6/10/21),

here

.


About the ProPublica disclosed data, the author of this article discusses the tax evasion – yes, the crime – aspects of the phenomenon, citing a recent

NBER

publication, John Guyton, Patrick Langetieg, Daniel Reck, Max Risch & Gabriel Zucman,

Tax Evasion at the Top of the Income Distribution

(NBER Working Paper Series No. 28542 March 2021),

here

.
Mini-Heap posts usually appear when 7 or so new items accumulate in the Heap of Links, the collection of items from around the web that may