Managers and Governments are like underwear. They start smelling pretty bad if you don't change them once in a while.
— Margaret Murray, born in 1863
Websites of airlines, banks and tech companies back up after global outage

At long last, the Brown Snake goes for gold as Games come to town

Former judge labels $660 million car park fund 'corruption'

Verified: UK.gov launching plans for yet another digital identity scheme

The ABC' business editor Ian Verrender has published an explosive report on how Australia's wealthy use Australia's superannuation concession system to shelter themselves from paying taxes
A very good graph from the New Statesman. The vaccines give the body a huge advantage in fighting the virus so even when there are infections the number of deaths is dramatically reduced. This is UK data but the same type of relationship should hold everywhere.
The ATO will now have information on an individual's new $65,000 car or their $100,000 boat as it looks to flush out tax dodgers who aren't being completely honest about their financial affairs.

The Tax Office has now extended its lifestyle assets data-matching program for the 2020–21 financial year through to 2022–23, allowing it to acquire insurance policy information for certain asset classes.
Motor vehicles with values of $65,000 and above will fall within the ATO's data collection scope, as well as marine vessels above $100,000, thoroughbred horses over $65,000, fine art over $100,000 per item, and aircraft over $150,000.
Armed with record piles of cash, private equity firms are scouring the globe for vulnerable prey. British companies, such as Morrisons, are top of their list
Wall Street Journal, Buy, Borrow, Die: How Rich Americans Live Off Their Paper Wealth:
Rising stocks and rock-bottom interest rates have delivered a big perk to rich Americans: cheap loans that they can use to fund their lifestyles while minimizing their tax bills.
Banks say their wealthy clients are borrowing more than ever before, often using loans backed by their portfolios of stocks and bonds. Morgan Stanley wealth-management clients have $68.1 billion worth of securities-based and other nonmortgage loans outstanding, more than double five years earlier. Bank of America Corp. said it has $62.4 billion in securities-based loans, dwarfing its book of home-equity lines of credit.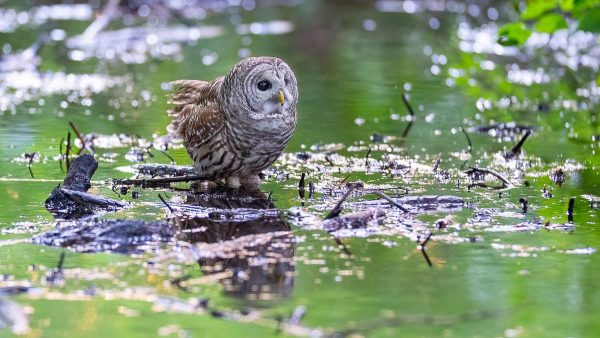 Best antivirus software for 2021 CNET – "Your Windows PC needs protection against malwarea — and free antivirus software may not be enough. Here's the best antivirus protection for Windows 10 and what's worth paying extra for…"
Production didn't stop when line worker died and more. Frito-Lay employee gives glimpse behind the scenes. Topeka Capitol-Journal
How Is Covid Changing the Geography of Entrepreneurship? Evidence from the Startup Cartography Project NBER. "Even though legislation such as the CARES Act did not directly support new business formation, the passage and implementation of relief packages was followed by a urelative increase in start-up formation rates, particularly in neighborhoods with higher median incomes and a higher proportion of Black residents."
Word gap: When money's tight, parents talk less to kids (press release) Berkeley News
It Seems Odd That We Would Just Let the World Burn Ezra Klein, NYT
How Many Numbers Exist? Infinity Proof Moves Math Closer to an Answer. Quanta