The Spanish island that communicates by whistle BBC
Ishmael Reed Gets the Last Laugh New Yorker
Sacklers did not influence Purdue in deal talks, examiner finds Reuters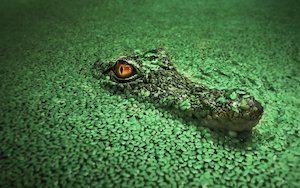 Reuters: "Alphabet's Google will now show its search engine users more information about why it found the results they are shown, the company said on Thursday.
Today we're taking a brief look at some hippie heretics of yore known as the Adamites. The 2nd century Christian sect, claimed that its members were re-established in Adam and Eve's state of original innocence, called their church "Paradise", practised "holy nudism", rejected marriage and pretty much claimed they could do whatever the heck they…
NYPD cop who 'MacGyvered' a potato chip bag and duct tape into a bandage to save stabbing victim says it was the first time he had tried the plan Daily Mail
His crime was apparently harassing the staff at the local council over a fence, and the obnoxious neighbour on the other side of said fence. Bolton, a Sydney lawyer, was threatened with defamation by Inner West Council chief executive, Michael Deegan, whose lawyers demanded money, then ended up in court facing harassment charges.
Facebook cracks down on discussing 'hoes' in gardening group NY Post
THE STORY OF 18TH CENTURY ENGLAND'S BOOMING GRAVEROBBING INDUSTRY, AND THE MAN WHO INSPIRED 'DR. JEKYLL AND MR. HYDE' Crime Reads
Prince Harry tell-all not meant to be a 'f–k you' to royal family — honest! NY Post. Page Six.