You cannot hope
to bribe or twist,
thank God! the
British journalist.
"But, seeing what
the man will do
unbribed, there's
no occasion to."
There is one paradoxical pattern in our 2021 list. In practical and even emotional terms, this is a collectivist moment. The events of the last year and a half have reminded humans anew of how connected their fates are and, from edicts about masks to furlough schemes and global minimum tax deals, the big state is back in public policy. But when we turn to the world of ideas, this is a year for people who are individualists by temperament, if not intellect.
In politics, as well as saluting the extraordinary bravery of Russian opposition leader Alexei Navalny, we hail Rebecca Solnit, whose radical genius is an ability to turn on its head the question that everyone else is asking, and Robert Tombs who, politely, but very firmly, upsets just about everyone in the academic world by maintaining Brexit is a good idea. In science, we have Tim Spector, who was remaking the science of nutrition before redirecting his efforts into a Covid tracker. And also Laura Spinney, who pursued her own interest in the 1918 Spanish Flu when no one else cared, but then became one of the most prescient and prominent public voices when a new pandemic hit.
10% DECREASE IN COVID RISK: Coffee consumption linked to lower risk of COVID-19 infection.
The time to end the war on drugs is long overdue The Lancet
Inside the Taiwanese embassy siege in Haiti: how a lone security guard helped wrangle 11 suspects - The Globe and Mail.
How much was ex-Greensill Capital board adviser Julie Bishop worth to Lex Greensill? Try $US600,000 a year.
That's according to the Financial Times, which has led reporting on the rise and fall of the ex-Bundaberg billionaire's global supply chain financing empire and on Tuesday published its understanding of her "annual salary equivalent, according to two sources familiar with her pay". Bishop, the British newspaper wrote, didn't respond to their request for comment. Nor did she respond to ours.
Julie Bishop's extraordinary Greensill salary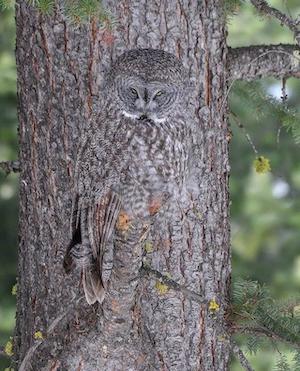 All Coral Cells Grown in a Dish for the First TimeScientific American
Mind-controlling parasite makes hyena cubs more reckless around lions National Geographic
Americans Eagerly Check To See If They Got Any Emails Today The Onion
Alcohol unleashes homo economicus by inhibiting cooperation PLOS One
Boy Scouts of America reaches $850M agreement with victims AP. Well, at least they're no lizard people. So there's that.
China vs. capitalism: Didi learns its lesson the hard way Felix Salmon, Axios
The China tech regulator taking on Didi: Five things to know Nikkei Asian Review
Was Xi Jinping's choice of a gory and controversial idiom a message from Beijing?South China Morning Post
Excerpt from China's Civilian Army: The Making of Wolf Warrior Diplomacy by Peter MartinSinocism
'Who Are Our Enemies?' China's Bitter Youths Embrace Mao. NYT