"The universe is a pretty big place. If it's just us, seems like an awful waste of space." -
~Carl Sagan via Leslie Kean
A Brief Cultural History of UFOs
NOT FOLLOWING THE LAW: In March, the Solicitor General Began To Use "Noncitizen" Instead of "Alien."
"Alien" is the statutory term . . .
"One highlight of the night, aside from the enormous spread of pies, was chatting with former Sen. Bill Nelson, now the head of NASA, and hearing him talk about the recent UFO report — he's convinced life is out there somewhere"
Here is the context, if you are curious, though you shouldn't be. Via the handsome, straight-shooting Kevin Lewis.
Australia's own UFO cover-up exposed in 7NEWS Spotlight investigation

Happy World UFO Day to my #ufotwitter family! Looking forward to many weird days with you ahead.
Former CIA Senior Intelligence Service executive Jim Semivan sticks his neck out in the #UAPs buzzing
ships and nuclear sites: "I believe it's a non-human technology and I wish I knew who owns it...it's something 'other', no question."
special,
Ross Coulthart, Australia, is an investigative journalist, most recently for Australian news and current affairs program 60 Minutes on Channel Nine. He was previously chief investigations reporter for the Sunday Night news program. Coulthart has won five prestigious Walkley journalism awards, including the most coveted top award for Australian journalism, the Gold Walkley.
His broadcast television investigative journalism has also won the top broadcast award, a Logie. In 2010 his reinvestigation into the murder of two young Australian tourists by IRA terrorists twenty years earlier, in 1990, revealed new evidence suggesting complicity in the attack by Irish Sinn Fein boss Gerry Adams.
In 2008, he uncovered one of the biggest ever medical scandals in Australia – The Butcher of Bega. It won Ross not only the Gold Walkley but also the Walkley for Best Investigative Report. An expose of cronyism and impropriety in Australian Aboriginal Legal Services won Ross the 1996 Logie Award for Most Outstanding Achievement in Public Affairs. In 2002, Ross won the Gold Medal at the New York Film Festival for Best International Report – with renowned film-maker Max Stahl – for an investigation into how Indonesian and militia killers in East Timor had gone unpunished for their crimes. Ross is also the co-author of two best-seller books Dead Man Running and Above The Law – both exposes of organized crime in Australian and international outlaw motorcycle gangs. ICIJ ProjectsSecrecy for Sale: Inside the Global Offshore Money Maze
Ross is married and like Media Dragon 🐉 has two daughters.
Speaking of daughters, Leslie Kean teamed up with Ralph Blumenthal and Helene Cooper to write up her scoop for the New York Times, Glowing Auras and 'Black Money': The Pentagon's Mysterious UFO Program. The story revealed the existence of AATIP from 2007 to 2012, funded by an initiative from the former Senate majority leader Harry Reid and fellow Senators Ted Stevens and Daniel Inouye.
In a family house, Mathieu Stern found a box of treasures hidden away by a little girl some 120 years ago. Inside was a pair of glass plate negative images of some pets, which Stern developed using the cyanotype technique. Film development is just straight-up magic.
See also I Found a Mystery Film in a 60-Year-Old Camera.
Washington Post: "…Why, then, can't I stop picking up and poring over "An Illustrated Catalog of American Fruits and Nuts," a book that seems to have followed me around the house for more than a month now? One reason is that it's so ridiculously beautiful. Published by Atelier Editions in Los Angeles, it has an orange cover with handsome black typography.
Looking for Cold Rivers and other surreal Books ? 📕 Make Use Of: "Looking for your next book? These sites let you perform a book search by plot or subject, helping you find the perfect read. Books are wonderful things; they give you a pathway to enter the world of fantasies, delve into history, solve mysteries, and so much more. But two things that haunt readers around the world are:
Not knowing which book to read next

Forgetting the name of that one amazing book they read long ago
That's when the internet comes to the rescue. There are many websites that not only give you suggestions for new books according to your taste but also help you conduct a book search by the plot…"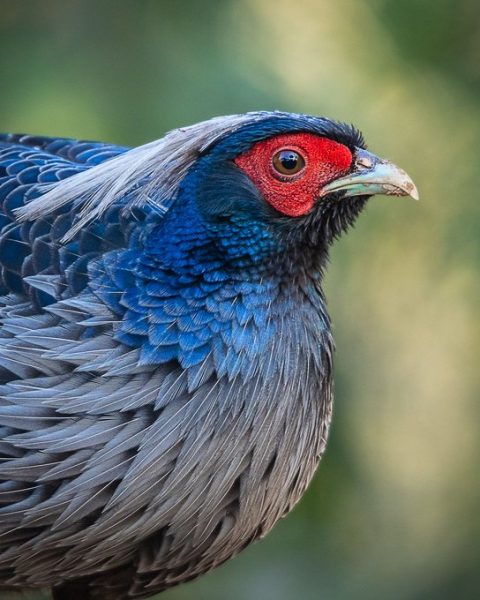 Fast Company Adapted with permission from The Filing Cabinet: A Vertical History of Information by Craig Robertson, published by Minnesota University Press "…The filing cabinet emerged at the same time the skyscraper was becoming a cultural symbol that presented capitalism and modernity as distinctly American projects for the 20th century. As vertical structures, the skyscraper and the filing cabinet stacked discrete horizontal units (floors containing offices; drawers containing folders and papers). This stacking was intended to serve two main purposes: to reduce the structure's horizontal footprint and to facilitate access to the units. Stacking, as opposed to mere piling, invoked order. In contrast to a pile, which leads to disorganization and congestion, the vertical was intended to provide structure, to organize through constraint. Through coercion, verticality would force activity and objects into designated spaces; the skyscraper as a vertical structure was a space organized to facilitate the flow of people and information. Inside skyscrapers, changes in the design and use of desks in the early 20th century show how the office was rethought of as a site to facilitate the flow of paper. The emergence of a "flat-top" desk and the vertical filing cabinet offered a coordinated rethinking of the relationships between paper and work and between storage and retrieval. The efficiency-based focus on flow and movement made storage a particular kind of problem. Ideas about workflow positioned storage as a sedentary state in which papers would take up long-term residence in a cabinet or desk. As a leading proponent of office efficiency put it, "at best, any type of storage system is a passive agent in business.."
A New Kind of Ransomware Tsunami Hits Hundreds of Companies An apparent supply chain attack exploited Kaseya's IT management software to encrypt a "monumental" number of victims all at once.

Ibn Rushd [Averroes], Fouad Ben Ahmed and Robert Pasnau.
Embodied Cognition, Lawrence Shapiro and Shannon Spaulding.
Revised:
NDPR ∅
Recent Philosophy Book Reviews in Non-Academic Media
The Subversive Simone Weil: A Life in Five Ideas by Robert Zaretsky, reviewed by Toril Moi in the London Review of Books.
Feline Philosophy: Cats and the Meaning of Life by John Gray, reviewed by Paul D'Ambrosio in the Los Angeles Review of Books.
Compiled by Michael Glawson
BONUS: Specific Virtue