Empty streets and bustling beaches: greater Sydney under winter lockdown – in pictures
Alexia really is a spy (The Register)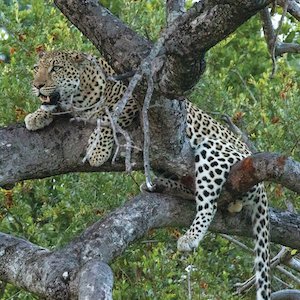 GPS Cyberattack Falsely Placed U.K. Warship Near Russian Naval Base (New Scientist)
ACM TechNews <technews-editor@acm.org>
Fri, 25 Jun 2021 12:12:30 -0400 (EDT)
David Hambling, New Scientist, 24 Jun 2021, via ACM TechNews, Friday, June 25, 2021
A cyberattack may have been involved in a naval confrontation this week between Russia and a British warship in the Black Sea that never really happened. The global positioning system (GPS)-tracking Automatic Identification System (AIS) last week showed both a U.K. warship and a Dutch naval vessel coming within a few kilometers of a Russian naval base at Sevastopol, but a live Web camera feed confirmed that both ships were docked in Odessa, Ukraine, at the time. The spoofing in this case suggests a deliberate deception, as the ships' coordinates were changed gradually to imitate normal travel. Dana Goward at the Resilient Navigation and Timing Foundation said Russia could have executed the spoofing attack, and warned that such a hack "could easily lead to a shooting war by making things more confusing in a crisis."https://orange.hosting.lsoft.com/trk/click?ref=3Dznwrbbrs9_6-2b9dex22c03cx068909&
Spies Like Us: Tracking criminals at home and adversaries abroad used to be the province of governments, which enjoyed a near monopoly over the collection and analysis of essential information. Read @AmyZegart on how open-source intelligence is changing
Hackers Leak Details of German Lawmakers, Except Those on Far Right(NYTimes)
How a Chinese agent used LinkedIn to hunt for targets
Jun Wei Yeo, an ambitious and freshly enrolled Singaporean PhD student, was no doubt delighted when he was invited to give a presentation to Chinese academics in Beijing in 2015.
His doctorate research was about Chinese foreign policy and he was about to discover firsthand how the rising superpower seeks to attain influence.
After his presentation, Jun Wei, also known as Dickson, was, according to US court documents, approached by several people who said they worked for Chinese think tanks. They said they wanted to pay him to provide "political reports and information". They would later specify exactly what they wanted: "scuttlebutt" - rumours and insider knowledge.
He soon realised they were Chinese intelligence agents but remained in contact with them, a sworn statement says. He was first asked to focus on countries in South East Asia but later, their interest turned to the US government.
That was how Dickson Yeo set off on a path to becoming a Chinese agent - one who would end up using the professional networking website LinkedIn, a fake consulting company and cover as a curious academic to lure in American targets.
CSIS says 2020 was a banner year for espionage operations targeting Canada (CBC)
"Matthew Kruk" <mkrukg@gmail.com>
Tue, 29 Jun 2021 07:28:13 -0600
https://www.cbc.ca/news/politics/nsicop-espionage-pandemic-1.5983612
Canada's spy agency says 2020 saw the highest level of foreign espionage and foreign interference directed at Canadian targets since the end of the Cold War.
"The fluid and rapidly evolving environment caused by COVID-19 has created a situation ripe for exploitation by threat actors seeking to advance their own interests," said Canadian Security Intelligence Service Director David Vigneault in his agency's 2020 report, released today.
"In 2020, CSIS observed espionage and foreign interference activity at levels not seen since the Cold War."
The report follows a year of warnings from CSIS and other security agencies about national security vulnerabilities in Canada's biopharmaceutical and life sciences sectors. Those sectors were exposed to outside interference as large numbers of Canadians transitioned to working from home - and as research involving vaccine, therapeutics and other measures to combat COVID-19 became far more valuable.
Spring 1958: a mysterious individual believed to be high up in the Polish secret service began passing Soviet secrets to the West.

His name was Michal Goleniewski and he remains one of the most important, yet least known and most misunderstood spies of the Cold War. Even his death is shrouded in mystery and he has been written out of the history of Cold War espionage - until now.
Chinese State Security Vice Minister Dong Jingwei would be highest-level defector in the history of the People's Republic.
The portal used by the hacking group to talk to victims of a global cyber attackappears to be down.
The hack targets software from California-founded company Kaseya, using updates from the company to instal malware into third-party systems.
Chatroom used by hackers behind global Kaseya attack to talk to victims down
LinkedIn hack 700 million users exposed – how to find if you are one!

One of Oscar Anaya's earliest successful hacks was in to a personal computer he shared with his older sister when he was 11 years old. "My sister wanted to play some weird game on the computer and didn't want me to use it, so she locked it with a password," he says.
Undaunted, he began turning the machine off and on again, which led him to discover Safe Mode in Windows XP. "It allowed me to log in as the administrator of the personal computer and change the password," he says. "My sister was baffled when she got home," he adds. "She wondered how I got in."
Chatroom used by hackers behind global Kaseya attack to talk to victims down

Rundown of China's spy agencies will make uncomfortable reading for some

You know about the CIA. And the FBI. The whole world knows that James Bond worked for MI6.

Everyone knows the name of the Soviet Union's notorious foreign espionage service, the KGB, the training ground for today's Russian President, Vladimir Putin. Most people have heard of the ruthlessly efficient Israeli Mossad. Most Australians have heard of the domestic spy agency ASIO. And a few will know of Australia's overseas spy agency, ASIS. But can you name one of China's intelligence services? Just one?