In a room full of executive officers, if two agree on the same definition of integrity, that's a majority.
TIGTA has issued a report titled Criminal Restitution Assessment Procedures Need Improvement (TIGTA Report No. 2021-30-033 6/7/21), here. For those interested in criminal restitution for taxes, this is excellent reading, discussing both the law related to the restitution procedures for taxes and the IRS's procedural implementation
A new generation of deepfake videos has got Hollywood excited ... and Washington worried. They've got the potential to change reality as we know it. Deepfakes are synthetic media created by Artificial Intelligence - technology that can make real people say and do things they never actually did. This week, producer Mark Corcoran and reporter Hamish Macdonald do a deep dive into an emerging technology with explosive potential. Until recently, deepfakes videos were mostly a staple of the dark web, their subject matter mainly pornography. Now the technology is coming out of the shadows and into the mainstream. In Bangkok, we meet a video effects expert with a reputation as one of the world's best deepfakers, who recently created a Tom Cruise TikTok video - that wasn't Tom Cruise. "I see the creative possibilities," deepfaker Chris tells Foreign Correspondent. "I think we're coming to a point where everything is synthetic, especially in the movie industry." "I think it's a good thing I created these videos, because now I'm raising awareness and (people) realize… this is real…it's coming!" TikTok Tom was so convincing, he beat nearly all the latest deepfake detection technology, racking up millions of online views and becoming a global AI sensation.

Deepfakes And The End of Truth | Foreign Correspondent

Among the worst parts of climate anxiety is knowing full well that when the Earth ends up literally just being one giant ball of fire, the final tweets will be Conservatives insisting there's no climate crisis & independent politicians saying they can't do anything because of the parliamentarian systems .
Subject: New-era authentication key widens trusted access to federal resources
Source: FedScoop
https://www.fedscoop.com/new-era-authentication-key-zero-trust-access-federal-resources/
The recent wave of highly public cyberattacks has cast a spotlight on last month's White House executive order on cybersecurity, and the need for agencies to modernize their cybersecurity and authentication systems.The executive order's call for implementing zero-trust architecture, and new requirements to focus on more modern authentication strategies, signals an important turning point for government, say cybersecurity experts.
"This executive order will affect many organizations, both in the public and private sector, that work with the government [including] financial services, healthcare, the public sector, critical infrastructures, high tech, and education," commented David Treece, Director Solutions Architecture at Yubico in a new report on modernized multifactor authentication (MFA) strategies.
The new directives lay out the need for agencies to implement a more multifaceted and modernized approach to authentication that can support today's widely distributed and dynamically configured networks, according to a new report, produced by FedScoop and underwritten by Yubico.
The limits of CAC/PIV cards
The report highlights the rapidly evolving nature of authentication tools and the need for agencies to expand upon traditional public key infrastructure (PKI) methods. While the government's long-established PKI-based Common Access Card (CAC) and Personal Identity Verification (PIV) credentials remain foundational to controlling access to defense and civilian systems respectively, they still have their limits.
CREW: Nearly 900 Secret Service employees tested positive for COVID-19 between March 1, 2020 and March 9, 2021, according to government records obtained by CREW. The vast majority served in protection jobs, either as Special Agents or in the Uniformed Division. The records obtained by CREW show that in the first year of the pandemic, 881 active Secret Service employees were diagnosed with COVID. The list consists of 477 Special Agents, 249 members of the Uniformed Division, 131 working in Administrative, Professional, Technical Positions, 12 Investigative Protection Officers and 12 Technical Security Investigators. The records, obtained under the Freedom of Information Act, do not include the names or assignments of those who tested positive. According to the Department of Homeland Security, Secret Service Special Agents "are the elite agents you see protecting the President and Vice President. They also protect the leaders of other countries when they visit the US, the President's and Vice President's family members, Presidential candidates who are running for election," while agents in the Uniformed Division protect "the White House, the Vice President's house, the Treasury Department, and foreign embassies in Washington, DC. Some Uniformed Division agents travel with the President, Vice President and foreign leaders to special events around the country." Throughout the pandemic, then-President and Vice President Trump and Pence held large-scale rallies against public health guidelines, and Trump and his family made repeated protected trips to Trump-branded properties which the then-president was making millions of dollars a year from. Trump even put on a photo-op in a car with Secret Service agents while being treated for COVID, further putting agents in danger. While there have been reports of Trump's Secret Service struggling with coronavirus cases, the number is far greater than had previously been known…"
How to enable auto-destruct on your inactive Google account
Neowin: "If, like me, you have a bunch of Google accounts and you don't use all of them frequently, you'll be interested to know that Google has a handy utility called "Inactive Account Manager" which does exactly what its name says it does. Basically, it offers you a couple of ways to handle your inactive accounts, including sharing associated data with your trusted contacts and even enabling self-destruct on it. There could be multiple reasons you would want to do this, including some morbid ones similar to what Facebook introduced a while back. My personal motivation for setting this up is that I have multiple Google accounts apart from my primary one, which I have created in the past decade or so for numerous reasons such as having a secondary account, an account to prank people, an account I don't use anymore because of its silly username, and more. In the past, I have likely used these accounts for signing up to online platforms and services but do I still need them? I'm not so sure. But since I'm not 100% sure of either option, Google's Inactive Account Manager is a nifty tool that I can use to ensure that I really don't need some accounts anymore. The company uses information about your last sign-ins, your online activity, your usage of Gmail, and Android check-ins to validate the activity status of your account…"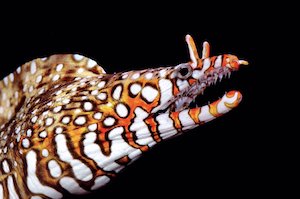 The Age (Melbourne, Australia) - Online,
A Tax Office public servant has won workers' compensation for mental damage he suffered when his boss told him she was used to managing "people like you".The case in the Administrative Appeals Tribunal has revealed the tensions behind the scenes as ATO technicians struggled at its Brisbane offices to ready the new E-tax for Mac software in time for Tax Time 2013.At one point one public servant was told he was endangering the whole E-tax project by not carrying out enough defect tests each day.Thompson Francis will be compensated for the anxiety and depression he said was caused by workplace bullying and harassment as he and his colleagues were pressured by bosses to iron-out bugs in the system.His claim was initially rejected by federal workplace insurer Comcare and the ATO, which argued that its treatment of its employee was "reasonable administrative action taken in a reasonable manner".Mr Francis took his case to the AAT, which heard the flashpoint came at a meeting in late 2012 when his boss Danielle Welsh demanded to know why he had not completed the number of defect tests she had assigned him.That is when Ms Welsh told Mr Francis she had 25 years of experience managing "people like you".Although the Tribunal accepted Ms Welsh's explanation for the remark, that she was referring to IT professionals with Mr Francis's level of experience, a witness to the exchange told of how he looked hurt by the comment.After the meeting, Ms Welsh sent Mr Francis an email outlining her expectations of his performance."You have not completed all of the required test scripts and have done none of the defect management," Ms Welsh's email read."This has put the project at risk."You are required to complete the allocated test scripts"You will send me an email confirming that you have completed all of the tasks allocated to you."You will also ensure that all of your work is up to date before you go on leave."Mr Francis protested in response that his background was as a business analyst, not a professional tester and he was doing his best with complex and lengthy test scripts."I have followed instructions and done my testing tasks to the best of my ability," he wrote.