If I wasn't an actor, I think I'd have gone mad. You have to have extra voltage, some extra temperament to reach certain heights. Art is a little bit larger than life—it's an exhalation of life and I think you probably need a little touch of madness."
-Laurence Olivier, quoted in Foster Hirsch, Laurence Olivier


Over the past few years, ransomware operations have become increasingly sophisticated as they shake down everyday internet users, giant corporations, and government agencies for ransoms that can sometimes total in the millions of dollars. Now, according to the cybersecurity firm LIFARS, the underground world of ransomware is essentially developing its own venture capital ecosystem, with ransomware attackers pooling their funds to back new criminal operations in exchange for a cut of future earnings.
Ransomware hackers building their own VC system
Best Reference Sources for Doctoral and Master's Dissertations and Thesis in Library and Information Science (fee and free/search); LIS Ph.D. and MLIS Thesis and Dissertations
"General reference databases are listed first which is followed by the repositories and digital libraries of individual countries and universities. It also provides information on the online availability of electronic theses in the library and information science through centrally-maintained digital repositories which not only ensure easy access and archiving of doctoral theses but will also help in raising the standard and quality of research.
It's time to reimagine the future of work. Here are 5 ways to do it
Fast Company: "The past year has left the imprint of exhaustion from constant travel and time away from his family. Peter realized the small moments he had been missing, like playing board games with his kids at night. Social distancing gave space to laughter, rest, exercise, and eating family dinner. For all the airline and hotel status lost, irreplaceable family bonding and memories were gained… After a year of waiting, the vaccine has arrived with increasing dread for what comes next. How much have we truly learned from this experience? Companies that struggled with how to lead virtually or keep company culture intact weren't struggling with the virtual part. They struggled with gaps in how the company develops culture and leaders. Gaps that only became obvious under the constraints of the past year when they had no agility to adapt.The new ways of working often shattered long-held beliefs that virtual work wasn't possible. Culture doesn't exist within walls; it exists in interactions. If anything, culture became more pronounced as people worked differently this past year. Employees felt the true experience of what was encouraged, reinforced, or discouraged through virtual exchanges.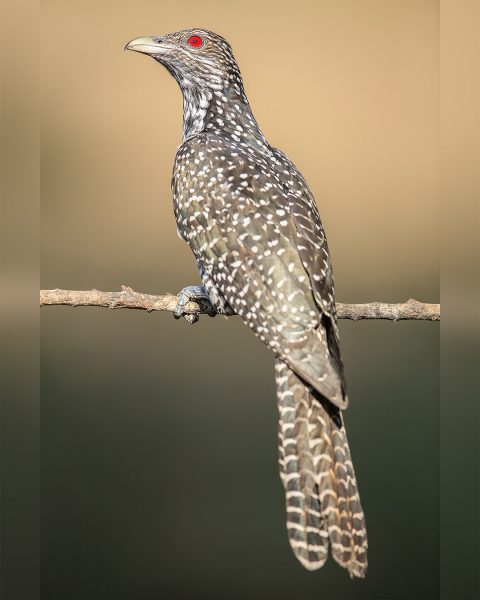 Companies and leaders that say things like "Get back into the office," or "Return to the way things used to be," are missing the opportunity to realize what has been learned. There is agreement on one thing: There is no going back to where things left off in February 2020. Not just in terms of where work is done, but how it is done. Leaders should take the opportunity to harvest insights from employees on lessons learned and use them to reimagine and evolve work…"
The Beatles 1965 song "We Can Work It Out" typically is taken as a tale of harmonious cooperation, a kind of precursor to "All You Need is Love," but expressing the ability of the Beatles to work together toward productive outcomes and furthermore to stay united as friends. (All before the bitter split of course.) Well, if you know a bit about the Beatles (and Strauss) that isn't exactly how it is presented in the actual tune. There are plenty of esoteric references in Beatle songs and solo Beatle songs, and I don't just mean drug lingo or "Paul is dead" clues.
As background, you do need to know that Paul was the group's workaholic, and John, while an immense talent, was, um…not the group's workaholic. Paul also was renowned as a master of passive-aggressive threats, all the way keeping up the smile and charm and the perfect demeanor. The song reflects this dynamic. It is basically Paul singing that we really have to do things his way, and John singing back "complaints of surrender." Let's now turn to the song, with my annotations throughout in brackets:
Paul singing cheerily:

Try to see it my way
Do I have to keep on talking 'til I can't go on? [I'm going to keep on bugging you until you give in]
While you see it your way
Run the risk of knowing that our love may soon be gone [Escalation: I am willing to threaten you over this one and go to the mat]
We can work it out [You're going to give in to me]
We can work it out [You really are going to give in, believe me on this one]
Think of what you're saying
You can get it wrong and still you think that it's alright [You don't know what you are doing in the studio the way I do]
Think of what I'm saying
We can work it out and get it straight, or say good night [we really do need to put more time in on this one]
We can work it out
We can work it out [my way]

John singing in plaintive minor key:

Life is very short, and there's no time [Can we just go home now?]
For fussing and fighting, my friend [I'm tired of all this, aren't you supposed to be on my side?]
I have always thought that it's a crime [The bickering is mainly your fault, and yes it is really terrible]
So, I will ask you once again…

Paul interrupts, again singing cheerily:

Try to see it my way [I'm really not giving up on this one]
Only time will tell if I am right or I am wrong [Last time you did it my way the song was a big hit, in fact every time…]
While you see it your way
There's a chance that we might fall apart before too long [more passive-aggressive threats]
We can work it out
We can work it out
An excellent song, both musically and lyrically, but not always appreciated for its full subtleties. It is clear that Paul ends up getting his way, and that is how they "work it out." Paul increasingly exerted his will in the studio, leading the Beatles to produce such classics as Sgt. Pepper and Abbey Road, whereas John had been the more dominant influence on earlier albums such as Hard Day's Night. The Beatles, of course, split up five years later and were in tatters well before that.