Google and Apple's new 'Exposure Notifications Express' gives health authorities a shortcut

The new Exposure Notifications Express spec is baked into iOS 13.7, which emerged this week and will appear in an Android update due later this month.
"The 29-year-old Dutch author Marieke Lucas Rijneveld has become the youngest author ever to win the International Booker prize, taking the award for their 'visceral and virtuosic' debut novel, The Discomfort of Evening. … The £50,000 award for the best fiction translated into English … will be split equally with their translator, Michele Hutchison." – The Guardian
AS SOMEONE WHO STEPPED OUT OF LINE AND HAS PAID THE PRICE (AND HOW), THIS RESEARCHER IS MY BROTHER OF ANOTHER MOTHER. WE CAN'T LET THIS GO ON. YES, THE FIRST ONES TO STEP OUT WILL GET HIT HARD. BUT IF WE DON'T STEP OUT, THE WEST IS DOOMED. AND LIKELY HUMANITY WITH IT. IT'S TIME. COME OUT, COME OUT WHEREVER YOU ARE: "Civil War Brewing" at Sandia National Nuclear Laboratories as Scientist RebelS Over Racial Marxist Struggle Sessions.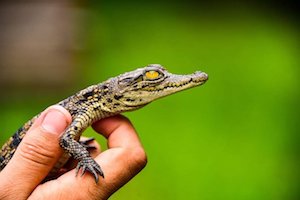 Readers of the Melbourne Age and the Sydney Morning Herald and viewers of the Nine network will have been alerted to the self-destruction of the Victorian branch of the Liberal Party – the jewel in the crown, as the founder, Robert Menzies, once called it.Continue reading →
The combined savagery of the Murdoch media, the jejune fogies in the Young Liberals, their fogy elders on the extreme right, as well as their urgers in reactionary organisations like the Institute of Public Affairs, is culminating in an unhappy deterioration in the ABC's programming and in the quality of its presenters.
We need intelligence agencies that are accountable. We do not have that at the moment. We have witnessed the failure of bank regulators. Regulatory failure in the intelligence sector is even more in plain sight. Continue reading →
Why an analysis that argues that post-Rana Plaza interventions hurt workers in the long run looks shoddy.
CounterFraud.gov.au
is so pleased with the level of engagement in our new website,
CounterFraud.gov.au
. In August the website received over
8,000 page views!
This shows that our key target audience (you!) are really engaging with the content.
The centre is looking to continually improve and add new content. You can also contribute, including by
submitting a case study
to be considered for the centre's growing
Case Studies Register
.
The ATO has released Episode 63 of its interpretation NOW! statutory interpretation series.
This episode celebrates what was once thought to be "a little in-house ATO experiment" to boost awareness of basic interpretation principle which turned into a website of its own with a "modest following".
As is with previous episodes, this one presents cases to consider decisions with reference to: (i) tortious conduct; (ii) patchwork statutes; (iii) legislative codes; and (iv) copulatio verborum .