On the narrow street
The trees cast shadows upon
The old school's old bricks
Japanese convenience store chain begins testing remote controlled robot staff in Tokyo Sora News 24
Heroes and villains are not always on the opposite ends of the spectrum of good and evil. Sometimes, all that separates them is a fine line.
Tip-offs from the community do pay off
Assistant Commissioner Aislinn Walwyn celebrates our work with partner agencies to deter, detect and deal with tax crime.
Bayer will pay $1.6 billion to settle tens of thousands of claims related to its birth control device Essure. Nearly 39,000 women across the United States said they suffered from health problems including severe pain, bleeding and organ damage after being implanted with the contraceptive coil. The agreement does not include any admission of wrongdoing or liability by the company.
In 2018, our Implant Files investigation revealed Essure's manufacturers were only reporting a fraction of incidents of patient harm linked to the device – and kept it on the market despite a surge in complaints. Bayer removed Essure from the U.S. market – the last place it was sold – in 2018 after the U.S. Food and Drug Administration ordered a sales restriction.
Swiss authorities have frozen nearly $900 million belonging to Angolan business tycoon Carlos Manuel de São Vicente, on suspicions of money laundering. Vicente has close ties to successive presidential regimes in Angola and was the chief executive of AAA Seguros, an insurance company that was given a lucrative government monopoly under the reign of former president José Eduardo dos Santos. AAA Seguros was partly owned by Sonangol, Angola's state-owned oil company. Swiss authorities allege Vicente transferred hundreds of millions of dollars from AAA Seguros to his personal accounts between 2012 and 2019. Vicente's lawyers say he "strongly refutes the charges."
Isabel dos Santos' sprawling business empire has shrunk again. The Angolan billionaire has lost joint control of NOS – a Portuguese company that was a market leader of internet, TV, fixed and mobile telephones. Dos Santos' business partner, Sonaecom, announced an agreement to dissolve ZOPT, the 50-50 joint venture, which owned 52% of NOS shares.
via
ICIJ's community engagement editor


Pete Recommends – Weekly highlights on cyber security issues, August 29, 2020 – Privacy and security issues impact every aspect of our lives – home, work, travel, education, health and medical records – to name but a few. On a weekly basis Pete Weiss, highlights articles and information that focus on the increasingly complex and wide ranging ways technology is used to compromise and diminish our privacy and security, often without our situational awareness. Four highlights from this week: How Smartphone Location Tracking Works, and What You Can Do About It; Deep Fakes and National Security; How Facebook and Other Sites Manipulate Your Privacy Choices; and Voice phishing attacks on the rise, CISA, FBI warn private sector.
RUSSIA PRODUCES A LOT OF VAPORWARE, BUT COMMUNIST CHINA IS GETTING BETTER AT THIS STUFF: China And Russia In Mysterious New Submarine Project.
AN EARTH-SHATTERING KABOOM: Russia Just Declassified Footage of the Largest Nuke Ever Tested
Are Social Media Good For Anything At All? "People who are addicted to Twitter are like all addicts—on the one hand miserable, and on the other hand very defensive about it and unwilling to blame Twitter


In an article in The Conversation, Professor Alexey Muraviev has pointed out that Australia has failed to factor into its strategic calculations the relationship between China and Russia. While Russia poses no credible direct threat to Australia, it could be a key player in a conflict between the US and China.Continue reading →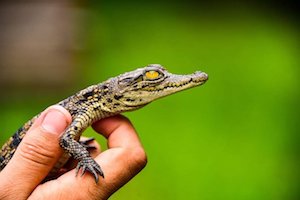 The New York Times – The Privacy Project: "By making a few simple changes to your devices and accounts, you can maintain security against outside parties' unwanted attempts to access your data as well as protect your privacy from those you don't consent to sharing your information with. Getting started is easy. Here's a guide to the few simple changes you can make to protect yourself and your information online….
The Lesson Americans Never Learn The Atlantic
Air Force's 'Skyborg' Robotic Wingman Will Revolutionize How Air Warfare Is Waged—And How Weapons Are Bought Forbes
Pontifications: WA State frets about Boeing brain drain, but it's already happening Leeham News and Analysis
Agricultural Workers Lose Millions of Dollars Each Year to Employer Wage Theft In These Times

The New Face of Union-Busting The Baffler
Jackson Heights, Global Town Square (photo essay) NYT. Life's little ironies….
Seeing like a city: how tech became urban Theory and Society. Dense but interesting; relevant to NC posts here, here, here, and here.