There is no religion without mysteries. God Himself is the great secret of Nature.
— François-René de Chateaubriand, born in 1768
What you have to do and the way you have to do it is incredibly simple. Whether you are willing to do it is another matter." -- Peter Drucker
"Go out on a limb. That's where the fruit is." -- Jimmy Carter
"I am always doing that which I cannot do, in order that I may learn how to do it." -- Pablo Picasso
"If things seem under control, you are just not going fast enough." -- Mario Andretti
"Don't be afraid to take a big step. You can't cross a chasm in two small jumps." -- David Lloyd George
"It is only by risking our persons from one hour to another that we live at all." -- William James
"Do one thing every day that scares you." -- Eleanor Roosevelt
"Trust your own instinct. Your mistakes might as well be your own, instead of someone else's." -- Billy Wilder
"The dangers of life are infinite, and among them is safety." -- Goethe
"Do not fear mistakes. There are none." -- Miles Davis
"A man would do nothing, if he waited until he could do it so well that no one would find fault with what he has done."
-- Cardinal Newman
"Test fast, fail fast, adjust fast." -- Tom Peters
"Never let the odds keep you from doing what you know in your heart you were meant to do." -- H. Jackson Brown, Jr.
"Twenty years from now you will be more disappointed by the things you didn't do than by the ones you did. So throw off the bowlines, sail away from the safe harbor, catch the trade winds in your sails. Explore. Dream. Discover." -- Mark Twain
THE INSIDE SCOOP: Hiring managers want smart, versatile team players. What's that if not a description of public servants?
Two Sydney cafes, a repairman and a 'campaign of complaints
What's in the new Guidance?
The new Guidance contains information about employees' rights and responsibilities when posting online, and an outline of the factors that employees should consider when exercising judgement in different circumstances.
They include:
Your seniority

The connection between the topic and your work

Expression, i.e. the language and tone of your post

The Guidance is accompanied by a case study, a fact sheet, a FAQ, and tips for employees and agencies Courtesy of the APSC's website
Tired of waiting for national health regulators to act, U.S. breast implant safety advocates have taken their fight to state lawmakers. "Women are in danger," said Robyn Towt, a co-founder of Breast Implant Safety Alliance. "I realized that ... trying to get anything done with the federal government, would take a long time." So she shifted her focus to her home state of Arizona – where they've had success pushing for legislation changes already. The state's senate has unanimously passed a bill that would force plastic surgeons to provide patients with a checklist of the risks posed by breast implants – prior to their surgery. Advocates in five other states are hopeful of similar changes.
Zimbabwe's tax authority, Zimra, believes one of Switzerland's most profitable companies tried to "run away from its tax obligations." Zimra alleges ABB owes $13.4 million in payments to the southern African country. ABB denies any wrongdoing, and says it "acts as a responsible global corporate tax citizen." However, documents obtained by ICIJ and Zimbabwean news outlet The Standard reveal that in 2014, ABB South Africa sought and received advice from audit firm Deloitte that flagged potential tax problems for the company's Zimbabwe subsidiary.
A businessman accused of ordering the 2018 murders of investigative journalist Ján Kuciak and his fiancée, Martina Kušnírová, has been acquitted by a court in Slovakia. Judges said prosecutors failed to prove Marián Kočner and his co-accused, Alena Zsuzsova, had ordered the assassinations. Kočner was fined $5,912 after 60 bullets were found at his house, and, following the trial, returned to prison to serve time for an unrelated crime. Kuciak's father, Jozef, reportedly said he was "very disappointed" by the ruling. "We're definitely not giving up."
Veteran investigative journalist Joop Bouma, who calls himself "curious by character," retired earlier this year after more than 45 years in the business. Bouma has been an ICIJ member since 2001, and played an important role in our network – including a pivotal part in the genesis of ICIJ's Implant Files investigation. Fellow Dutch reporter, Jet Schouten, had reached out to Bouma about a story where she'd shown it was possible to get a mandarin bag approved as a medical implant in the Netherlands. After a long walk in nature, Bouma said he'd bring the idea to the ICIJ team – and so Implant Files was born. To honor his retirement, we did a special Meet the Investigators Q&A with Bouma, who has plenty to say about reporting and collaborations.
Until next week!
Higher-class individuals are worse at reading emotions and assuming the perspectives of others, study finds PsyPost
Workers Keeping Americans Fed Are Going Hungry in the Heartland Bloomberg


I Study Corporate Welfare. Even I Was Shocked by This Cronyism. New York Times
Robot Chicken Butchers, Brought to You by COVID-19 Pew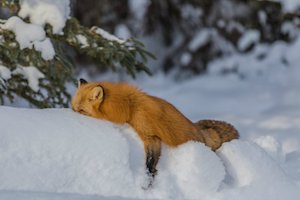 Stocks Are Up. Wages Are Down. What Does it Mean? – Economics from the Top Down
Facebook's Political Ad Ban Also Threatens Ability to Spread Accurate Information on How to Vote< ProPublica
Facebook, The PR Firm Ranjan Roy and Can Duruk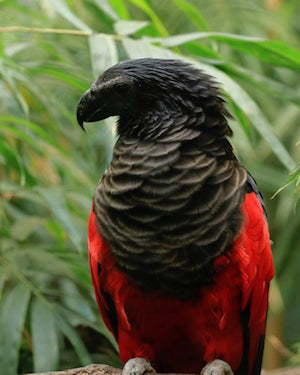 Last year, In Parenthesis launched a public philosophy project with An Post, the Republic of Ireland's postal service, called Philosophy By Postcard.
As I reported in a post on the project at the time, the project celebrated the centenary of the birth of Iris Murdoch, and included a commemorative stamp in honor of the philosopher, the invitation for people to send postcards to "Iris Murdoch" at her birthplace in Dublin, and the promise of 100 replies by philosophers on limited edition artist-designed cards.
Directed by Clare Mac Cumhaill (Durham) and Rachael Wiseman (Liverpool), the project is now in its next phase: the questions and answers have now been published. Here's one set:
You can check out the rest here.