China says it won't approve TikTok sale, calls it 'extortion.'
Alexander Vinnik is in a world of trouble.
Key points:
FINCEN Files reveal the secret role of the Commonwealth Bank and an Australian foreign exchange broker in supporting an alleged five billion dollar money laundering ring
The secret US Treasury documents were leaked to the International Consortium of Investigative Journalists
A Russian national may be behind money laundering operation, prosecutors s


Russian President Vladimir Putin was nominated for the Nobel Peace Prize, the Kremlin confirmed on Thursday.
The nomination from a group of Russian public figures was spearheaded by writer Sergey Komkov, according to Russian news agency TASS
The nomination was reportedly sent to the five-person committee in Norway earlier this year. However, the reason for the nomination has not yet been reported.
The Hill has reached out to The Nobel Foundation for comment.
'Bowler Hat Englishman': hunt for alleged mastermind of Australia's largest tax evasion scheme

According to a current Interpol Red Notice, Philip Egglishaw is 67 years old, 1.75m tall, with a moustache and receding hairline. The "international fraudster", as he was once dubbed, is wanted by Australian authorities for his role as the alleged mastermind of one of the country's largest tax evasion and money-laundering schemes, known as Project Wickenby.
Mr Egglishaw, whose arrest for tax evasion and money laundering has been sought by Australia since 2008, has repeatedly slipped through the net.
Tax shysters PayPal investigated by AUSTRAC for money-laundering, counter-terror financing
Michael West by Michael West
Austrac is close to prosecuting Paypal for breaching Anti-Money Laundering and Counter-Terrorism Financing laws, following its Westpac sting.
BREAKING: Trump Nominates Amy Coney Barrett to Replace RBG on Supreme Court.
Amy Barrett: If Democrats attack her over 'People of Praise' membership, they'll regret it
*I've known Amy Coney Barrett for over 20 years. Her intellect and heart are unrivaled.
The banning of Huawei from Australian 5G network infrastructure needs a rethink in view of the drastic retributions by China on the Australian economy.
With Deutsche Bank's help, an oligarch's buying spree trails ruin across the US heartland ICIJ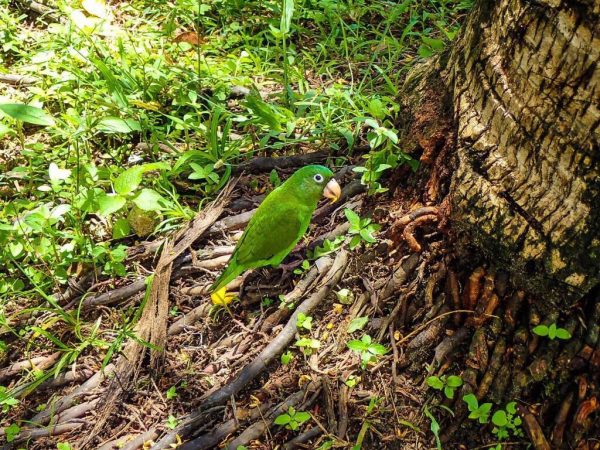 It's one of journalism's nastier cynicisms: When judging news values 100 distant deaths equals ten closer to home and one in the suburb where the paper circulates. If public contempt for the media is to be cured then The West Australian is in much need of reform.
If we want our young people to grow up resilient it is surely unwise to give any encouragement to the idea that not having a school formal to mark the end of their schooldays is a major tragedy.
The Atlantic's George Packer: The Inside Story of the Mueller Probe's Mistakes – "In a new book, Andrew Weissmann, one of Special Counsel Robert Mueller's top deputies, lays out the limits and letdowns of the years-long Russia investigation….Suddenly, in March 2019, the Special Counsel's Office completed its work. A report, hundreds of pages long, with many lines blacked out, was delivered to the attorney general. Before releasing it to the public, Barr pronounced the president innocent, in a brazen mix of elisions, distortions, and outright lies—for the report presented extensive evidence of cooperation between the Trump campaign and Russian assets, and of the president's efforts to obstruct justice. The lesson Trump took from the Mueller investigation was that he could do anything he wanted. He declared himself vindicated, vowed to pursue the pursuers, and immediately turned to extorting favors for another election from another foreign country. Uproar over "Russiagate" gave way to uproar over "Ukrainegate." The Mueller report faded away, as if it had all been for nothing.."
Mark Zuckerberg's Pact with the Devil I, Cringely
Prince Charles warns the coming climate crisis will 'dwarf' the impact of coronavirus as he urges 'immediate action' to 'reset' the economy to be 'sustainable and inclusive' Daily Mail
Despite Denials, LAPD Reportedly Used Facial Recognition Nearly 30,000 Times Since 2009NBC 4
California Takes a Big Step Toward Making Polluters Pay for Their Messes Capital & Main
More American soft power: it seems BLM is one reason why Barbados might cast off its ties to Queen Elizabeth (NYT)
Would you settle for one billion horse
Stephen F. Cohen, historian of Russia, has passed away (NYT)
They want to rename the town named Asbestos, but can't come up with anything good
Joel Miller on whether we should accelerate infections in low-risk persons. It does not sufficiently address the economic (and thus also human) benefits of a speedier resolution, but nonetheless makes some good points.