Older bulls hold important leadership roles in elephant societies.
The tradition among mathematicians to name discoveries after one another is charming. It's also a colossal headache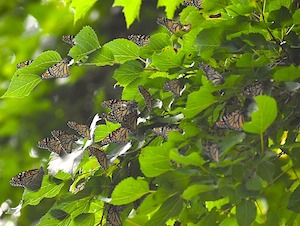 Family Is the Heart of Everything
Library of Congress – "The public can now explore more than 1.5 million historical newspaper images online and free of charge. The latest machine learning experience from LC Labs, Newspaper Navigator allows users to search visual content in American newspapers dating from 1789-1963. The user begins by entering a keyword that returns a selection of photos. Then the user can choose photos to search against, allowing the discovery of related images that were previously undetectable by search engines. For decades, partners across the United States have collaborated to digitize newspapers through the Library's Chronicling America website, a database of historical U.S. newspapers. The text of the newspapers is made searchable by character recognition technology, but users looking for specific images were required to page through the individual issues.
NEWS FROM 1967: Psychedelic 'Trips' Really Are Similar to Religious Experiences in Many Ways.
PUBLIC HEALTH PRIORITIES: Sex parties allowed but dancing at weddings banned under Queensland's COVID-19 restrictions.