The Literary Scene in the Great Depression (and Today) Counterpunch
The Big Corporate Rescue and the America That's Too Small to Save ProPublica
Eviction filings by big landlords surged after Trump issued ban Los Angeles Daily News
Welcome, Emerging Tech Policy Leaders!Charles Koch Institute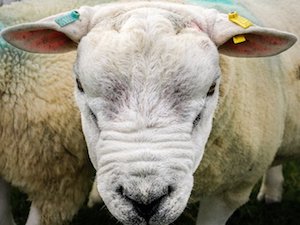 For five years, Cathy Wearne has woken before dawn most days to submerge herself in the sea, churning through her morning laps in Coogee's ladies-only baths in Sydney's east.
The Misguided Antitrust Attack on Big Tech WSJ. Exactly what you would expect Phil Gramm and Jerry Ellig to say.

At Elle Kali Fajardo Anstine has a Q & A with Breasts and Eggs-author Kawakami Mieko, 'It's Okay To Laugh, Even When The Situation Is Tragic'.
Interesting to hear that Kawakami's music only started selling once she won the Akutagawa Prize -- "Up until then, I'd been giving music everything I had, but couldn't sell more than a few hundred CDs" -- and also about her influences:
A major inspiration on my writing has been Ichiyo Higuchi. She was the first woman in Japan to really make a living as a writer. I should add that people in Japan read a lot of literature in translation, too. I've been influenced by writers from all kinds of different countries, especially the various ways they handle theme. Dostoevsky is all about polyphony; with Woolf, it's the distance she creates between message and fiction. From the work of Haruki Murakami, I learned how a person's approach to writing can change and develop when they continue writing over a long period of time. Outside of literary fiction, I'd say I'm most inspired by the world of philosophy.
At
The Harvard Gazette
Arthur Goldhammer -- translator of the two mammoth Thomas Piketty works, among many others -- "talks about the three elements of a great translation and his circuitous route to success in a field he never studied" with Christina Pazzanese, in
In translation, he found his raison d'être
.
Certainly a fascinating career-path -- and now he's (re)turning to writing fiction .....
The two Goldhammer-translations under review at the
complete review
are Emile Zola's
The Kill
and Albert Camus'
Algerian Chronicles
.