Life is not a matter of holding good cards, but of playing a poor hand well.
The anthropologist Rane Willerslev once lived for a year in a Yukaghir community in north-eastern Siberia and became fascinated by how their hunters saw the relationship between humans and animals. The hunters, he wrote, think 'humans and animals can turn into each other by temporarily taking on one another's bodies'.1 If you want to hunt elk, you dress in elkskins, walk like an elk, take on an elk's alien consciousness. If you do this, elk will recognise you as one of their own and walk towards you. But, Willerslev explained, Yukaghir hunters consider these transformations very dangerous, because they can make you lose sight of your 'original species identity and undergo an invisible metamorphosis'. Turning into an animal can imperil the human soul. Willerslev included the story of a hunter who'd been tracking reindeer for many hours and ended up in an unfamiliar camp, where women he did not know gave him lichen to eat and he started forgetting things. He remembered his wife but could not remember her name. Confused, he fell asleep, and it was only when he dreamed he was surrounded by reindeer urging him to leave that he saw what he had done.
Twitter Permanently Suspends Alex Berenson Over Viral COVID-19 Tweets
.
What exactly makes Twitter the arbiter of truth in these matters? Just because the risible Dr. Fauci says something hardly makes it true, since he has been all over the place on the matter, the despicable Jack Dorsey notwithstanding. Twitter is a communications platform. It should let those who pay to use it say what they want and let the debate begin and continue. Jack Dorsey figured out a way to make a lot of money. If he wants to have faith in government hacks, that's his business. Maybe he should try doing some research — by checking real science and medical journals. You can access them online, Jack. I do it all the time. Do does Alex Berenson.
The Verge The farmers market is moving online
: "The pandemic brought rampant growth for local food distribution platforms…the pandemic came, and it hit farms hard. Supply chains, customer bases, and in some cases labor were upended. Small and medium-sized independent farms that relied on restaurant wholesale lost
huge percentages of their business
overnight. Some local CSAs folded. Some farming operations
went belly up
. Others, however, found a new path online. Farmer-specific e-commerce apps and services — among them, GrazeCart, Farmdrop, Farmigo, and GrownBy — have cropped up in recent years, offering the direct-to-consumer sales, customizable CSAs, preorders and delivery that farmers markets haven't. When the pandemic began, this tech offered a new world of possibility…As with so many other shifts the pandemic accelerated, this growth shines a light on trends that were already in play: the
waning
of farmers market attendance; the
growing demand
for home delivery. "Farmers markets were really a counterproductive business model for a lot of farmers," says Tortora, a former chef who founded WhatsGood in 2014. In recent years, farmers markets across the US reported a "downward trend," with year-over-year attendance and sales down by between
20 and 70 percent
as of 2018, even while interest in locally sourced food has ticked
upward
…"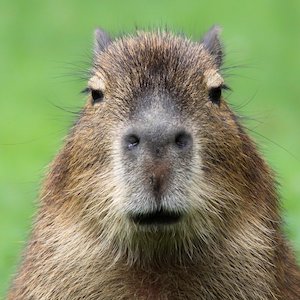 Analysis of 800 jobs by the National Skills Commission (NSC) claims that one in five occupations in Australia is suffering from skill shortages. Occupations suffering the most acute skills shortages include: Accountants and auditors; Cooks and Chefs; and Engineers. Curiously, the NSC's skills shortage lists have been developed with heavy input from industry (no conflict
The post The great skills shortage farce appeared first on MacroBusiness.
[[ This is a content summary only. Visit my website for full links, other content, and more! ]]
There's a flavor of puzzle in which you try to determine the next number or shape in a sequence. We're living that now, but for naming the data field. "Predictive analytics." "Big Data." "Data science." "Machine learning." "AI." What's next?
Rebranding Data Tinker, Tailor, Data Science, AI.

The Verge – "Being original on Facebook doesn't pay, according to its own data. Theconventional wisdom around the "widely viewed content report" that Facebook released last week is that it obscured more than it revealed. The company's effort to demonstrate that most users do not regularly see divisive news stories in their feeds received widespread criticism for offering only the highest-level view of the data possible. The most-shared domain on Facebook is YouTube.com? Great, thanks. But in recent days, I've spent more time looking at the data Facebook actually did share. And while it's true that it tells us little about hot-button issues like the spread of COVID-19 misinformation or the rise of vaccine hesitancy, the report arguably reveals something just as damning: almost all of the most-viewed posts on Facebook over the past quarter were effectively plagiarized from elsewhere. And some of the same audience-building tactics that allowed Russian interference to flourish on the platform in 2016 continue to be effective. Today, I want to look at two aspects of the data. First, we'll look at the most-viewed posts on Facebook over the past quarter to see where they originally came from. Second, we'll look at one of the most popular links on the platform, which may be running a grift on US military veterans…"