"The Bondi Icebergs is the only licensed Winter Swimming Club in the world."
The news on world vaccinations is good. As of late September of 2021 we have vaccinated 3.43 billion people (2.51 billion people with 2 doses). Even more impressive over the last 30 days the world vaccinated one billion people. That is a tremendous achievement. There are about 7.9 billion people in the world so 44% of the world has had at least one dose and nearly a third of the world population has had two doses. We are on track to fully vaccinate 70% of all adults in 2021 and most of the world that wants a dose by early 2022. Judging by the US, demand will be more of a constraint than supply as we hit ~60% of the world population.
You're Still Exhausted. "Life is still exhausting because the pandemic was and remains exhausting in so many invisible ways – and we still haven't given ourselves space to even begin to recover."
It's nearly a year since I wrote a COVID-19 post. I nearly wrote one a few months ago when things were going COVID-normal smoothly, by which I mean our lives were minimally restricted, with daily life being as free as we could hope given the world-wide situation. We (I mean we Ken Behrens) were visiting friends and family around Australia. We were dining out, going to the movies and theatre, playing sport, visiting museums and galleries, and so on
Bondi is Icebergs pool in Sydney's eastern suburbs will not open on Monday 27th September, The club said the venue was not COVID-safe.
First, New South Wales celebrated picnic day. Now, pool day is coming. With the weather heating up and NSW's vaccination ratesincreasing as well, Premier Gladys Berejiklian has announced that outdoor pools across the state will be able to open again from 12.01am on Monday, September 27.
The Good Luck of Your Bad Luck: Marcus Aurelius on the Stoic Strategy for Weathering Life's Waves and Turning Suffering into StrengthBrain Pickings
Fall Asleep Fast. Stay Asleep. Wake Up Refreshed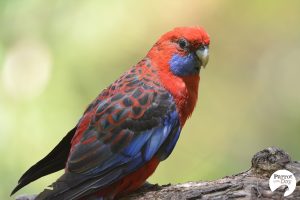 I don't know if this is comforting or what, but psychologist Steven Taylor published a book two months before the start of the Covid-19 pandemic called The Psychology of Pandemics that predicted many of the behaviors we've been seeing over the past 18+ months, including masking backlash, the acceptance of conspiracy theories, vaccine resistance, and wholesale denial that the pandemic is even happening.
Taylor would know because he predicted it. He wrote a remarkable little book back in 2019 called "The Psychology of Pandemics." Its premise is that pandemics are "not simply events in which some harmful microbe 'goes viral,'" but rather are mass psychological phenomena about the behaviors, attitudes and emotions of people.

The book came out pre-COVID and yet predicts every trend and trope we've been living for 19 months now: the hoarding of supplies like toilet paper at the start; the rapid spread of "unfounded rumors and fake news"; the backlash against masks and vaccines; the rise and acceptance of conspiracy theories; and the division of society into people who "dutifully conform to the advice of health authorities" — sometimes compulsively so — and those who "engage in seemingly self-defeating behaviors such as refusing to get vaccinated."

He has no crystal ball, he says, it's just that all of this has happened before. A lot of people believed the Spanish flu pandemic of 1918 was spread by the Germans through Bayer aspirin. It's all based on basic psychology as to how people react to health emergencies.

The denialists and refuseniks today are engaging in what the psychology field calls "psychological reactance." It's "a motivational response to rules, regulations, or attempts at persuasion that are perceived as threatening one's autonomy and freedom of choice," the book describes. Think what happens when someone says "Eat your broccoli."

Following onto that is what psychologists term "motivated reasoning." That's when people stick with their story even if the facts obviously are contrary to it, as a form of "comforting delusion," Taylor says. The book covers "unrealistic optimism bias," in which people in pandemics are prone to convincing themselves that it can't or won't happen to them.
The book almost wasn't even released at all — Taylor's publisher told him the book was "interesting, but no one's going to want to read it".
Parents feeling the immense strain of guiding their can't-be-vaxxed under-12s through the American Delta variant hellscape. "I feel like we're constantly reacting. There's not enough time to be proactive. It's like a fire alarm every day."
The Royal Museum Greenwich has announced the winners of the Astronomy Photographer of the Year for 2021. Zhong Wu won the galaxies category with a 360-degree view of the Milky Way (above, top), a mosaic which took two years to create — the northern hemisphere portion of the galaxy was photographed in China and the southern part in New Zealand. Jeffrey Lovelace's photo of the crescent moon over Death Valley sand dunes (above, bottom) took the prize in the skyscapes category.
Lara Hogan's book Demystifying Public Speaking is now available online for free. I've pretty much retired from speaking in public, but I have heard many great things about this book.