Being afraid is the worst sin there is.
Charm is the ability to make others forget that you look as you do.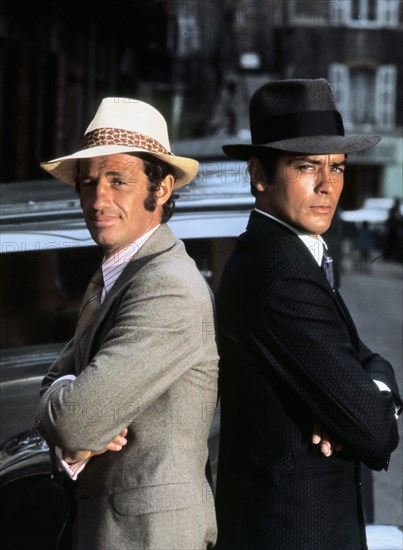 Jean-Luc Godard's 1960 classic made Belmondo a major star and his craggy looks led to a stellar career in France and around the world

Jean-Paul Belmondo's battered face, laconic style and roguish smile captured the imagination of French 1960s youth.
Belmondo, who has died at his Paris home aged 88, was the cool rebel of the new wave of French cinema typified in Jean-Luc Godard's 1960 film classic, A Bout de Souffle.
His moody performance as a doomed thief and Humphrey Bogart fan struck a chord and saw him dubbed the Gallic James Dean.
Later, he forsook arts cinema to become a highly bankable commercial actor, as at home in comedy as in drama.
Jean-Paul Belmondo was born in Neuilly-sur-Seine, a suburb of Paris on 9 Apr 1933, the son of Paul Belmondo, a sculptor whose statues grace many a Parisian park.
The intensely Bohemian atmosphere of his upbringing had a formative effect on him.
He failed at school and became an amateur boxer. In his short-lived career, he won 15 of his 23 bouts before giving up to concentrate on acting.
His trademark bumpy nose, however, was a result of a fight in the school playground rather than the ring.
RIP:
French film great Jean-Paul Belmondo dies at 88
.