Age appears best in four things: Old wood to burn, old wine to drink, old friends to trust and old authors to read.
~ Francis Bacon
Chinese Fable Stories With MoralsThought.co (ctlieee).
How AUKUS may damage NATO Asia Times
The last big handicap battle of the sexes in tennis that I can recall was in 1992:
A pay-per-view telecast, the match was played on Friday night, September 25, under hybrid rules to make it more competitive; [Jimmy] Connors was allowed only one serve per point, and [Martina] Navratilova was allowed to hit into half of the doubles alleys. Each player received a $650,000 guarantee, with a further $500,000 for the winner. Connors won 7–5, 6–2, as Navratilova made eight double faults and 36 unforced errors. Connors, too, was nervous and there was a rumor that he had placed a bet on himself to win at 4:1. According to Connors' book The Outsider, he placed a million-dollar bet that he would lose no more than eight games.
It's perhaps not a coincidence that the people who invented the rules of most major sports of the 21st Century, 19th Century English-speaking men, almost invented the rules of most political systems of the 21st Century, such as parliamentarianism?
But why would a professor feminist philosophy want to wonder about that?
Courtesy of marathon chess players On gender segregation in chess and sports.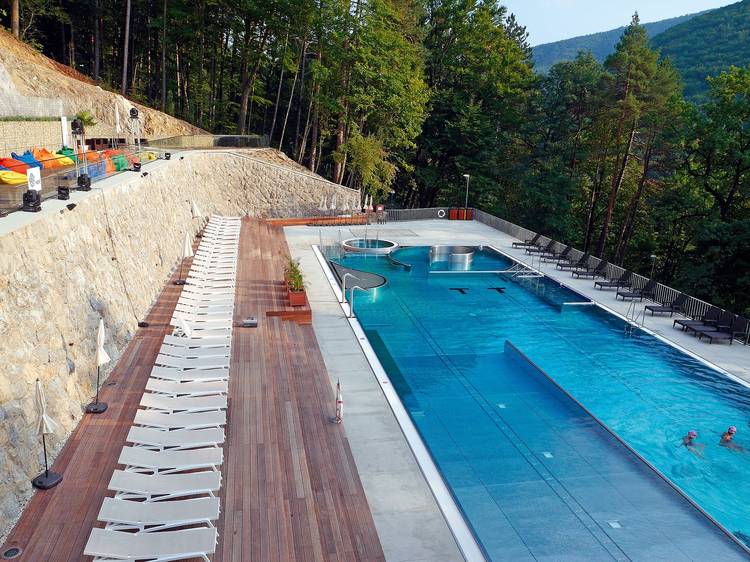 Photograph: Pixabay
'Czech architect Bohuslav Fuchs was a little known but important force in the functionalist movement that brought a freshness and robustness to modernism in the 1930s. He worked on a number of swimming pools, including the Zábrdovice baths in his adopted home city of Brno and the famed Zelená Žaba complex in the hills to the east of Tren in what is – since the Velvet Divorce – Slovakia.'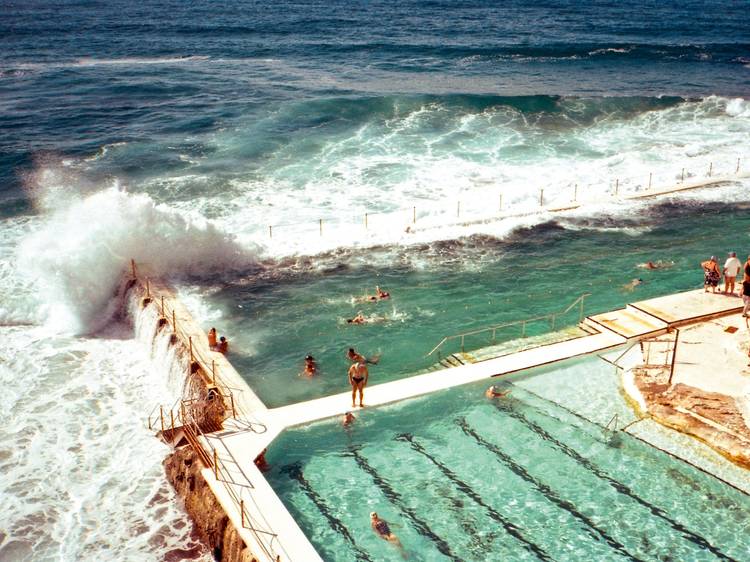 Photograph: Marcel Lam / Farrells
'Star of a million Instagram photos, Bondi Icebergs pokes tantalisingly out into the Tasman Sea. When the frothy surf smashes over the pool walls, the visual effect is particularly striking. It's no wonder so many backpackers find themselves in Bondi, a suburb of Sydney, during their first few days Down Under.'
7 of the world's most spectacular outdoor swimming pools
If have worked long enough, chances are you have encountered a bad manager yourself. What was it about them that irked you the most — were they unforgiving, critical, demanding, abusive, aggressive, neglectful, grumpy, lousy, or plain inept? Was it their attention-seeking behavior, attitude to blame and insult others, inability to trust, or lack of integrity that caused you the most mental agony?
1. They Destroy Their Team's Confidence
9 Signs You May Be a Bad Manager

Ted Lasso is a treasure. If the constant online chatter and Emmy's success hasn't convinced you yet, let me tell you plainly that this show is unlike anything you've ever seen before.
The Apple TV+ series centres on an American college football coach, Lasso (played by Jason Sudeikis) who decides to take a coaching gig with a professional football (soccer) club in London – despite knowing next to nothing about the sport.
While football, and the team, are significant to the story, that is not what Ted Lasso is about. Not really. The heart of the show is Lasso's unshakeable commitment to kindness, irrespective of the circumstances he is faced with.
The thing with Lasso's character is that although his cheerfulness may catch you off guard at first – because, who on Earth is genuinely that lovely? – his demeanour never feels false, or '80s sitcom-level saccharine. It feels like a hug. And very early on in the Lasso journey, many fans (myself included) find themselves drawn in by his warmth to a degree that is sort of surprising
The Science Behind Everyone's Obsession With Ted Lasso

Ted Lasso's leadership lessons The sweet-natured comedy shows that it pays to be a kind and decent manager
Pilita Clark - young Pilita used to attend the wild nsw parliamentary press parties back in the 1980s and 1990s …
Hollywood acceptance speeches can often startle, but at last week's Emmy awards for television shows there were some corkers. One winner began her address with a long scream. Another used the F-word, repeatedly, and another said he wanted to thank a pal in the audience who had unfortunately chosen that moment to "go take a dump".
All three starred in Ted Lasso, a US comedy about a remorselessly genial American football coach (named Ted Lasso) who is hired to manage an English Premier League soccer team despite knowing almost nothing about England or its football.
A lot of people I know loved it. A few loathed it and most have not watched it because it requires a subscription to Apple TV Plus. Personally, I could not get enough of it, even though outwardly, it is little more than a familiar send-up of the alleged gulf between cynical Brits and corny Americans that strays dangerously close to schmaltz. It is saved by its portrayal of the impact of bullying fathers, as well as divorce, anxiety and an array of workplace woes, from vile bosses to obnoxious team members. This may explain why it has also been a hit in the less obvious realm of LinkedIn.
Brad Smith, former chief executive of Intuit, the financial software group, is among dozens of LinkedIn denizens who have been inspired to post their leadership lessons of Ted Lasso over the past 12 months.
A Toyota dealer in Florida, a police chief in California, a teacher in Louisiana have done the same. Each has their own favourite Ted lesson but few disagree with Jennifer Dulski, a US tech executive, who wrote in July about one of the more striking Lasso qualities. "First and foremost, Ted is kind to everyone he meets, whether they are teammate, boss, Uber driver, journalist, or fan," she said. "He genuinely cares about the people around him and that kindness rubs off and makes others want to be better as well."
Or as Brad Smith put it: "When you invest the time to connect with and care for people in an authentic way, you will achieve great things." Why have so many found this quality of kindness in a manager so gripping? Is it because rotten bosses are rife? One might think so, given the enduring belief in the Peter principle, the idea that employees rise to their level of incompetence. In other words, if people are good at their job, they are repeatedly promoted until they reach a position for which they are hopelessly unsuited, where they stay put and multiply. Happily, the evidence for this is mixed.
Only about 13 per cent of European workers have bad bosses, according to a 2019 study of nearly 30,000 employees that claims to be the first statistically representative international estimate of the problem. It showed managers scored an average of four out of five, where five is best, for qualities that included two things Lasso does in spades. Both are also known to make workers happier in real life: give useful feedback and praise good work. So why does the idea of the awful boss still persist? I suspect it is because their impact is so toxic. Famously, half of employees say they have left a job to escape a manager at some point, Gallup data has shown. The idea of a lousy boss is even more dire in the midst of a global pandemic, which doubtless explains part of the Lasso appeal.
This has not gone unnoticed. In the UK, 45 per cent of workers think their organisation is more empathetic towards staff than it was before the pandemic, a survey showed last week, and 35 per cent say they now have more emotional support at work. I hope this lasts.
One of my lockdown discoveries was the audiobook, which is where I heard Stephen Fry say something about another specialist in geniality, PG Wodehouse, that I doubt I would have linked with working life so readily pre-pandemic. In an introduction to one Wodehouse volume, Fry says the writer had been a tremendous influence. "He taught me something about good nature: it is enough to be benign, to be gentle, to be funny, to be kind."
This is a great lesson of Ted Lasso and, as the past 18 months have shown, one it is wise to heed in real life well. Pilita.clark@ft.com
Twitter: @pilitaclark
How Ted Lasso PERFECTLY Balances Absurdity With Simplicity
. Good Steven van Zandt piece on management, his life, and The Sopranos (FT). "As Dante became Tony Soprano's consigliere, "I was able to use my real-life dynamics with Bruce Springsteen as the basis of that relationship. I knew what those dynamics were — the one guy who didn't want to be the boss, the one guy who he could trust, the one guy who wasn't afraid of him.""