To Enmorish Alexander the Great - the gentle jiu jitsu artist
On this special day, We raise a virtual toast to you and your life.
A wish for you on your birthday, whatever you ask may you receive, whatever you seek may you find, whatever you wish may it be fulfilled on your birthday and always.
Happy colourful birthday 🎂 🥳 ! From white, blue, purple, brown to black belt
To quote our mate Bill Shakespeare: 'Party thine ass off!'
And as the richest grand master Imrich says:
You are only young once, but you can be immature for a lifetime … 😎
"There is no losing in Jiu Jitsu. You either win or you learn."
The New York Times: "The C.D.C. reported a terrifying fact in July: Vaccinated people with the Delta variant of the Covid virus carried roughly the same viral load in their noses and throats as unvaccinated people. The news seemed to suggest that even the vaccinated were highly vulnerable to getting infected and passing the virus to others. Sure enough, stories about vaccinated people getting Covid — so-called breakthrough infections — were all around this summer: at a party in Provincetown, Mass.; among the Chicago Cubs; on Capitol Hill. Delta seemed as if it might be changing everything. In recent weeks, however, more data has become available, and it suggests that the true picture is less alarming. Yes, Delta has increased the chances of getting Covid for almost everyone. But if you're vaccinated, a Covid infection is still uncommon, and those high viral loads are not as worrisome as they initially sounded. How small are the chances of the average vaccinated American contracting Covid? Probably about one in 5,000 per day, and even lower for people who take precautions or live in a highly vaccinated community…" [That being said, double vaccinated adults over the age of 65 with pre-existing conditions who continue to mask and social distance are likely more vulnerable than healthy adults who are also double vaccinated.]
Dutch police thought they had arrested Europe's most wanted mafia boss. Instead, they got a British racing fan.

"Self-isolation," "social distancing," "abundance of caution"—pairs of words I'd never seen together in a sentence back in January have become ubiquitous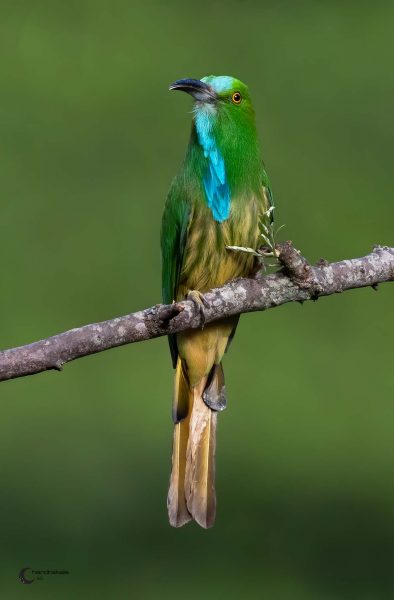 Vox: "…Recently, hundreds of researchers in 87 countries published the results of the largest cognitive reappraisal study to date in Nature Human Behavior. They were asking a simple question: Could they make people feel better about the pandemic, if only for one moment in time, by teaching reappraisals? The study, which amassed data on more than 20,000 participants, came back with a resounding answer: yes. The new study validates the concept of reappraisal. But it also suggests that it could potentially be feasible to deploy as a large-scale global health intervention. It's a simple skill, but it could help many people foster resilience in a chaotic world…."
Counterfeit Capitalism: Why a Monopolized Economy Leads to Inflation and Shortages BIG Matt Stoller
Fed presidents Kaplan, Rosengren to sell individual stock holdings to address ethics concerns CNBC
Calls for Lt. Gov. Brian Benjamin to Dump High-Interest Loan Firm Stoersck as He's Sworn In The City
What would the NWO do? Carl Beijer
German finance ministry raided in money laundering probe Reuters
The 2021 Ig Nobel Prize Winners
Why You Might Not Be Returning to the Office Until Next Year
The New York Times: "In the nearly 18 months since the pandemic first forced companies to send their employees to work from home, the date companies have planned to bring workers back to offices has changed again and again. First it was January, a full year after the coronavirus first surfaced in China. January slipped to July, as tens of millions of people lined up across America to be vaccinated. But then the surge of vaccinations peaked, and the highly contagious Delta variant of the coronavirus drove another spike in cases. For many companies, September became the new July. Now September is out as an option, and it's anybody's guess when workers will return to their offices in large numbers. Companies have new variables to consider, including mask mandates that have been dropped and ordered back; evidence that the effectiveness of vaccines, while still strong, may be waning; booster shots; and burned-out workers who are vaccinated at varying rates. There are also the differing infection rates across the country and a shifting power dynamic between employers and employees. In addition to Uber, companies including Google, Amazon, Apple and Starbucks have said they will postpone their return dates to next year. Executives say their rationale for the long delay is twofold: In addition to wanting to keep employees out of harm's way, they are seeking an end to the roller coaster of anticipated return dates and further delays. The fits and starts make it difficult for employees to plan, and the hope is that a far-off return date will not need to be adjusted yet again…"
Study – Safety net helped prevent widespread hunger during the pandemic
Washington Post: "Despite a world-altering pandemic, the number of American households struggling with hunger remained nearly constant last year, buoyed by significant federal safety net programs, according to a report released Wednesday by the U.S. Agriculture Department. However, food assistance programs may not have reached populations equally, according to the report, as food insecurity during the pandemic improved for some while worsening for others. Households with children were twice as likely to experience food insecurity as households without children, according to the report. Black Americans were 3.2 times more likely than White Americans to be food insecure, and Hispanic Americans were 2.5 times more likely to be food insecure than Whites. Households in Southern states also experienced more hunger than those in northern states…"
Two Decades Later, the Enduring Legacy of 9/11
Pew: "Americans watched in horror as the terrorist attacks of Sept. 11, 2001, left nearly 3,000 people dead in New York City, Washington, D.C., and Shanksville, Pennsylvania. Nearly 20 years later, they watched in sorrow as the nation's military mission in Afghanistan – which began less than a month after 9/11 – came to a bloody and chaotic conclusion.
Miami's best real estate is under threat from rising sea levels, so the wealthy are moving to higher ground