Daily Dose of Dust

Jozef Imrich, name worthy of Kafka, has his finger on the pulse of any irony of interest and shares his findings to keep you in-the-know with the savviest trend setters and infomaniacs.
''I want to stay as close to the edge as I can without going over. Out on the edge you see all kinds of things you can't see from the center.'' -Kurt Vonnegut

Powered by His Story: Cold (War) River

Thursday, August 31, 2017
BILLIONAIRE retailer Gerry Harvey has predicted Australia will become an "Asian country" with a population of 100 million in the next century, saying there is "not a chance in hell" immigration can be dialled back.
Earlier this month, outspoken entrepreneur Dick Smith launched a
$1 million anti-immigration ad
, calling for Australia's net migration intake to be scaled back from its current level 210,000 people a year to its historical average of 70,000.
Mr Smith joined a
growing number of commentators
, economists and politicians blaming "unsustainable" record high immigration for declining living standards and skyrocketing house prices, with retailers such as Harvey Norman accused of pushing a "pro-growth" agenda.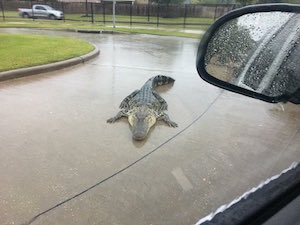 Global Hackers helping Local Hackers aims boost infosec diversity
Wednesday, August 30, 2017
There are many well used, almost clichéd phrases in the English language that contain powerful messages for the risk manager. Some that come to mind include:

Every cloud has a silver lining: If we suffer a risk incident, we can usually find value, especially if we manage the incident really well and learn from our past mistakes.

What doesn't kill you makes you stronger: Failure is good, as long as we fail within our risk appetite, fail fast, fail with minimal damage and most importantly, learn from our failures. This will only make us stronger in the long term.

And my favourite…

Prevention is better than cure: It is better to practice proactive, preventive risk management rather than reactive firefighting risk management.
I spent years discovering the simple tactics gurus like Oprah, Einstein, and Buffett used to become successful—here they are:
Success
"Courage is knowing what not to fear" – Plato



The Little French Bistro, Nina George (PRH/Crown; RH Audio/BOT; OverDrive Sample).
"Terribly depressed by the emptiness of her long marriage, Marianne decides to end it all by jumping off a Paris bridge. Her unwanted rescue and ensuing marital abandonment jolt Marianne into ditching her tour group and setting out for Finistere, the westernmost coast of Brittany. Keeping body and soul together by working at a seaside bistro, Marianne finds herself healing through the company of a diverse group of quirky locals. The Little French Bistro is merveilleux. It refreshes like the sea breeze sweeping the Breton coast." — Sarah Nagle, Carver County Library, Chaska, MN
Reviews are pouring in for Paula Hawkins's second novel, Into the Water (PRH/Riverhead; RH Audio/BOT; OverDrive Sample). So far,seven are pans, as Literary Hub's Book Marks characterizes them, with just one rave, one positive and one mixed.
In The Guardian, crime writer Val McDermid gives Hawkins some sympathy, "The second novel is a notorious challenge to a writer. Hawkins had a mountain to climb after the success of The Girl on the Train and no doubt the sales of her second thriller will be massive. I suspect her readers' enjoyment may be less so."
Entertainment Weekly offers a rare life raft, giving the novel a B-, writing, "The book's piled-on storylines lack the feverish, almost subdermal intimacy of Train, and Hawkins' pulp psychology has only the soggiest sort of logic. Still, buried in her humid narrative is an intriguing pop-feminist tale of small-town hypocrisy, sexual politics, and wrongs that won't rinse clean." (They gave The Girl on the Train an A-).
USA Today is also on board, writing,"The various plot currents eventually converge, and when they do Into the Water takes off with a rush … So do dive in. The payoff is a socko ending. And a noirish beach read that might make you think twice about dipping a toe in those dark, chilly waters."
Reviews are predictors of popularity only to the extent that they anticipate word of mouth an this book has legs. Movie rights were sold to Dremaworks, it is rising on Amazon's rankings, and is currently in the top ten. Although holds were light prepub, they have risen dramatically in several libraries, jumping from ratios of 2:1 to 5:1, and in one case from 4:1 to 12:1.
We expect it to to hit the NYT bestseller list in the top five next week and stay there the next month or so, sliding down and settling in for the rest of the summer. In other words, while not at the level of The Girl on the Train, it will do as well as most books by established best selling authors.
Before rejoicing over a Bitcoin Cash windfall, here's a warning: You may owe taxes on it.
After years of discord over bitcoin's future, the digital currency recently split into two competing versions: one called bitcoin and an alternate called Bitcoin Cash. As a result, each bitcoin owner received an equal amount of Bitcoin Cash, or the right to it.
Tuesday, August 29, 2017
Behind every great wealth is great crime -/-/ great thieves always hang little ones
Australia Post chair defends Ahmed Fahour's final $10.8m pay
From time to time, Mark Jamison or myself would feature articles from the
Save the Post Office
blog as authored by Steve Hutkins, a literature professor who teaches "place studies" at the Gallatin School of New York University. Mark Jamison a retired Postmaster for a small town in North Carolina would often write there also. This particular post was featured in October of 2016. Where FedeEx, UPS, DHL or other services do not go, the US Postman still does play an important role in rural communities.
West Plains Daily Quill
: A top watchdog study completed at the request of U.S. Senators Claire McCaskill of Missouri and Heidi Heitkamp of North Dakota, found that the Postal Service remains essential to rural communities, regardless of whether those communities have access to rural broadband services.
Senator Clair McCaskill had this to say:
"This study shows what we already know to be true—that the Postal Service remains essential to Missouri's rural communities, regardless of their access to other technologies," said McCaskill, a former Missouri State Auditor and senior member of the Senate Homeland Security and Governmental Affairs Committee, which has jurisdiction over the Postal Service.
"There's simply no substitute for the vital service our post offices provide— even as we continue to make important advances in rural broadband—and we've got to preserve and improve that service for the folks who rely on it most."
Senator Heidi Heitkamp added to McCaskill's comments:
"For North Dakotans in rural communities—whether they have access to high-speed internet or not —reliable mail service is a key ingredient to a successful business and staying connected," said Heitkamp. "But too often, that high-quality service is not delivered—and that's exactly what Senator McCaskill and I are working to improve. Today, we received the results of a Government Accountability Office study we requested which affirmed what folks in rural states have long known—that communities and businesses in rural areas depend on mail service regardless of their internet connection. By providing more clarity, we can make sure dependable mail service is prioritized in the rural communities where it is needed the most."
The Government Accountability Office report examined the relationship between broadband access and use of the Postal Service in rural and urban communities. The report found that rural households without broadband access continue to rely on the Postal Service for more transaction and correspondence mail—and value this service for a variety of reasons, including fewer retail alternatives and a high level of trust in USPS services. The study also found that when rural households get broadband access, they do not reduce their use of the Postal Service.
Read more
. The GAO report
Information on How Broadband Affects Postal Use and the Communications Options for Rural Residents
is attached.