"
For all that has been—Thanks. For all that shall be—Yes." Dag Hammarskjöld, Markings ...read more
"Believe in the wonderment of life, the magic of love, and the reality of death."
―
Ruby Dhillon ... Tasting Whiskey: An Insider's Guide to the Unique Pleasures of the World's Finest Spirits

.
Chikarovski says 'I do' to marriage
When it comes to life after politics, most NSW Liberal leaders have forged predictable paths, keeping with a party that prides itself on representing the titans of industry.
Some go into banking, such as NAB's
Mike Baird aka ...
who is now a front seat contender to head Westpac, the nation's oldest bank – perhaps more Titanic than industry titan – following the departure of CEO
Brian Hartzer
and the money laundering/child exploitation/sex show scandal.
Others, such as
Nick Greiner aka frog 🐸 ,
become members of boards for business behemoths including cigarette company WD & HO Wills, Infrastructure NSW and Transurban. The diplomatic corps is a well-trodden route, as it will be for disgraced former premier
Barry O'Farrell
, soon to head to India as ambassador. This is after board roles at organisations dear to his heart, such as Diabetes Australia and Obesity Australia, from days when – several kilos heavier –
he was known as Fatty O'Barrell
.
But former Lib leader
Kerry Chikarovski
has taken the road least travelled and become a marriage celebrant.
Tomorrow, she will perform her second marriage when her daughter
Lisa Chikarovski
marries
Andrew Johnston,
the nephew of Liberal party stalwart and former attorney-general
Philip Ruddock.
Chikarovski, a Monte Sant'Angelo old girl, undertook her marriage celebrant training last year in the wake of the marriage equality vote. Private Sydney understands she did so in order to officiate at her gay friends' weddings. To her disappointment, the Catholic-raised Liberal leader – whose own marriage did not survive the long hours at Macquarie Street – learnt none of them wanted to marry.
It's quite the reverse for her daughter Lisa, a Liberal policy worker and former media adviser to
Joe Hockey,
and her husband-to-be,
ATO tax lawyer Johnston.
The two will marry at Bimbadgen Estate – a year to the day after the couple met at the popular Hunter Valley vineyard during a Day on the Green, rocking to
Daryl Braithwaite
and
John Farnham.
Naturally, the first dance will be to Braithwaite's
The Horses,
also a nod to Lisa's love of
competing in equestrian events.
The cake will recreate the concert stage, with the Aussie rockers, the crowd and the bride and groom.
The gathering of around 200 Liberal bluebloods will no doubt be colourful. The reception will have a carnival theme and, in a tribute to marriage equality, the bridal party of nine bridesmaids will wear rainbow colours. Even Kamahl is slated to serenade the couple, both with a young child from previous relationships.
"Written by an ATO insider, Andrew Johnston, this book discusses strategies to avoid, minimise, resolve and settle tax and tax-related disputes. A single point of reference for tax disputes with the ATO, this title outlines the end to end process of disputation (including litigation). Also covered are the mandates of the relevant legislation and the policy approach of the ATO to dispute resolution and settlement. Useful for lawyers, tax accountants, agents and consultants, teachers of tax and their students."-- Wolters Kluwer CCH Website.

Written by an ATO insider, Andrew Johnston, this book discusses strategies to avoid, minimise, resolve and settle tax ...
And, obviously, blockbusters are killing them. (The cheap little awards-bait movies, the under-$20-million movies, might be OK.) – The New York Times
Studies have found that Nobel Prize-winning scientists are about 25 times more likely to sing, dance or act than the average scientist. They are also 17 times more likely to create visual art, 12 times more likely to write poetry and four times more likely to be a musician. – BBC
Every moment mortals died, by shipwreck and sword, by wild beasts and wild men, by illness, neglect, and age. It was their fate, as Prometheus had told me, the story that they all shared. No matter how vivid they were in life, no matter how brilliant, no matter the wonders they made, they came to dust and smoke. Meanwhile every petty and useless god would go on sucking down the bright air until the stars went dark.
"After the six-week intervention, we found the rhythm of salivary cortisol across the day to be improved. We also found the intervention improved some aspects of well-being. We think if both these physiological and psychological benefits could be sustained for long periods, it could help to improve quality of life." – Hyperallergic
Eliot's work on Spinoza's Ethics, one scholar says, "was the last thing she did before she wrote her stories and became George Eliot. A large part of Spinoza's Ethics gives this insightful analysis of human emotion, and I think that's something she obviously learned from, because she has this really amazing understanding of human emotions and how they work." – The Guardian (UK)
What warning has no end and ends without warning?



falling on my mother's grave
comes back to me,
how it seemed
on that sans-everything day
to be the very pins
she carried in her mouth
No one has yet to begin a life who will not end it ... Until MEdia Dragons were born as we live for ever ...
"Grass resurrects to mask, to strangle,
Words glossed on stone, lopped stone-angel;
But the dead maintain their ground . . ."
...Françoise sat down beside me with a volume of Dante and construed




a few lines of the 'Inferno' to begin showing me how the language


worked. 'Per mi si va tra la perduta gente' - 'Through me you go


among the lost people'. A line that crushed the heart, but in the




middle you could say 'tra la'. It was music.
–

Clive James, Falling Towards England



The opening lines likewise crush the heart -- 'In the middle of this life we live, I became aware that I was in a dark wood, and the path was lost.' Or words to that effect. Also words to crush the heart, but look at the paper (or whatever it is) that they were written on.
The New York Times Opinion – I Invented the World Wide Web. Here's How We Can Fix It. I wanted the web to serve humanity. It's not too late to live up to that promise. By "My parents were mathematicians. My mother helped code one of the first stored-program computers — the Manchester Mark 1.
Class Warfare Is All the Rage at the Movies New York
Think celebrities and CEOs make way too much money? Check out this chart Marketwatch
Literary Grappa
UPDATED MANUAL:
The new edition adds age, cultural & linguistic, gender & sexual, and disability diversity to its pages.
More Pregnancy, Less Crime
A big part of what makes their paper compelling is that almost all of the results are blindingly clear in the raw data or using simple analysis. Here, for example, is the crime rate for women (drug, DUI,

economic

, or property destruction crimes) in the years before pregnancy, during pregnancy (between the red dotted lines) and after birth. Crime rates fall dramatically with pregnancy and in the three years after birth they are 50% lower on average than in the years before pregnancy.
"The awesomeness is in the evolution of a neglected, left-for-dead side yard of a rental building into a living, breathing space with butterflies, bees, fat earthworms, and toads, not to mention flowering plants."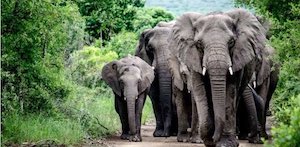 CHINA DYSTOPIA: The Chinese Govt Is Scanning Churchgoers' Faces, Fingers.
. "Those believers who do not have their biometric data in the system will not be allowed into churches in the future."
A Japanese hotel offers a room that costs only $1 per night, but there's a catch — the guest's entire stay is livestreamed on YouTube.

Tetsuya Inoue, who took over the Asahi Ryokan hotel in Fukuoka from his grandmother last year, said he was looking for ways to boost business and was inspired by a British YouTuber who livestreamed his time at the hotel.

"This is a very old ryokan and I was looking into a new business model," Inoue told CNN. "Our hotel is on the cheaper side, so we need some added value, something special that everyone will talk about."

Inoue said room No. 8 is now equipped with cameras that are always livestreaming on his YouTube channel, One Dollar Hotel. He said the feed is video only and the cameras are pointed away from the bathroom area to give guests some privacy.

"Young people nowadays don't care much about the privacy," Inoue said. "Some of them say it's OK to be [watched] for just one day."

He said the hotel loses money with the $1 stays, but once his YouTube channel reaches 4,000 view hours, he will be able to monetize the scheme with ads.
"Reading on my phone is not a perfect cure for my drowsiness, which seems to be a condition of aging, and stress, or both. I'll never again be 14 years old with an insatiable appetite for one more chapter, and that's sad. But I can approximate that feeling, reading on my phone, in bed, with the lights out, long after I should have gone to sleep." – The Cut
For a 2012 print campaign for the Berlin Philharmonic Orchestra, photographers Andreas Mierswa and Markus Kluska photographed the insides of musical instruments.
The photos of the string instruments evoke intimate concert halls, with shafts of light illuminating perfect spaces in which you could imagine string quartets playing to small audiences. Inspired by their work, Romanian artist and photographer Adrian Borda has produced his own set of similar photos.
Free of the constraints of advertising, Borda's images are a little grittier, reminding me less of tiny concert spaces than of natural rock formations like Arizona's Antelope Canyon (and other slot canyons of the American Southwest), Petra, and the cenotes of the Yucatan in Mexico.
See also this cool inside-a-typewriter shot from Borda.
The current outer surface of the Great Pyramid at Giza is made of rough limestone blocks, colored a dark sandy brown from hundreds of years of pollution and weathering. But when it was first built, there was a smooth layer of fine white limestone on the outside of the structure, all cut to the same angle and polished to a shine so bright it almost glowed. It might have looked something like this (current view for reference)
Carly Simon's recent piece in the New Yorker about going to the movies with Jackie Kennedy (an excerpt of her book Touched by the Sun: My Friendship with Jackie) was unexpectedly moving. And funny. And thoughtful. Trying to avoid seeing anything related to Oliver Stone's JFK — "scarier, even, would be a two-minute trailer for 'JFK' inserted before the feature-length film we'd gone to see" — the two opted instead for Warren Beatty's mobster flick, Bugsy.
Every time a shot sounded on the screen — and the film was plenty violent — she reacted physically, dramatically, her body mimicking the victim's.
How do you deal with trauma like that when society keeps reminding you of it, not only generally (with gunshots in movies) but specifically, with blockbuster conspiracy movies that depict in detail the exact moment when your life was torn apart? And how can you be a good friend to someone who suffered from PTSD (and perhaps never recovered)? How do you assure her that you're a safe harbor for her thoughts and feelings, that you'll help insulate her without isolating her?
P.S. Somehow, in everything I've read/seen about the Kennedys over the years, I'd never heard that Jackie had given birth to a premature baby boy named Patrick in August of 1963. The baby died 39 hours after his birth. Her husband was assassinated just 105 days later
I had somehow never registered this before, but it was (ridiculously) obvious once it was pointed out to me in this video: the psychedelic design of music posters in the 60s were inspired in part by the Art Nouveau movement of the late 1800s. For instance, here's an absinthe advertisement from the 1890s and a 1966 Pink Floyd poster.
"You can draw a straight line between Art Nouveau and psychedelic rock posters," Martin Hohn, president of the Rock Poster Society, says. "Mucha, Jules Chéret, Aubrey Beardsley. Borrow from everything. The world is your palette. It was all meant to be populist art. It was always meant to be disposable." He later adds: "What the artists were saying graphically was the same thing the rock bands were saying musically."
IT'S COME TO THIS: "'Indian food is terrible' tweet sparks hot debate about racism" – and the BBC is on it.
Naturally though, the BBC left off the best tweet on this terribly important topic, from the dead-on SJW satirist, "Titania McGrath:"
Related: They used to be made of sterner stuff in England: Whaley Bridge police chief 'left Twitter over hairstyle abuse.'
The next update to Peter Hitchens' The Abolition of Britain continues to write itself.