In a five-star review, The Guardian's Peter Bradshaw was effusive about the return of Craig's "handsome-Shrek face and lovable bat ears", and praised the romantic, sensitive tinge he's given his final take on the character.
Empire critic John Nugent similarly praised Craig's new-age Bond, calling the actor's performance "the most interesting it has ever been". "This Bond is more passionate, more impulsive, more sensitive and - dare we say - more romantic, breathing remarkable new dimensions into a decades-old character," he wrote
Daniel Craig's final outing as Bond earns early raves

The Independent labelled the Grammy winner's Bond theme as "one of the best we've had in some time".
"The flourish of violins, electronic guitar and faint brass all pay tribute to classic Bond theme tropes, but Eilish's subtle synth motif makes this song her own," wrote Roisin O'Connor.
No Time To Die: The verdict on Billie Eilish's James Bond theme

On Ian Fleming as Craftsman Russell Kirk Center
Apple memo from Tim Cook denouncing leakers gets leaked RT
Wagging the Bitcoin Dog Counterpoint. Yours truly was not cynical enough: "Living up to its deserved reputation as a tool associated with criminality, the Salvadoran move to Bitcoin is very much political theater."
Used to a playboy lifestyle full of fast cars and wild purchases, Mark Philippoussis became ashamed when money troubles finally hit.
Miscellaneous Musings : Why Leo Tolstoy hated William Shakespeare.
Juanita Nielsen's suspected murder brought Arthur King back to Kings Cross after his terrifying ordeal

Life's grim mysteries: 5 compelling Australian true crime productions

The Office of the Federal Register (OFR) and the U.S. Government Publishing Office (GPO) have formally launched a new eCFR website. Over the last few years, OFR and GPO developed significant improvements that are now available on the new eCFR website, including the ability to:
Show which sections have been recently updated.

Display and compare previous versions of text.

Link references between content within the CFR and the Federal Register.

Link references within the content to the United States Code.

Jump directly to text by entering a citation in the "Go to CFR Reference" box.

Provide expandable tables that are scrollable.

View higher-quality images.

Find documents with an improved search engine.

Create a 'My eCFR'account to receive notifications when selected areas of the eCFR are updated.

Present text in a new, more readable format with the ability to create links to lower levels of the codification.
Read the "Getting Started" page for a comprehensive introduction to the main features of the new website…"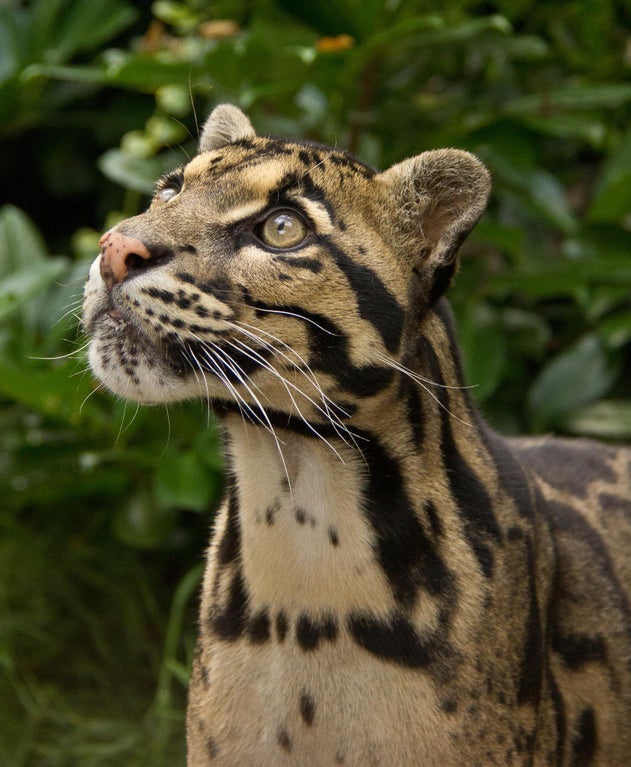 Someone made a map of every Internet-connected cable under water
8 important and overlooked questions to ask before buying a home - Washington Post: "…A Flood Factor score, which assesses the likelihood of a flood on a scale of one to 10, is available on Redfin listings and directly from First Street Foundation, which produced the score. Consumers can check Free Home Risk for an assessment of both natural and manmade property risks or a free Home Disclosure Report to check for environmental issues such as whether the area was used as a landfill, there was an oil spill nearby or if the property was used for a meth lab.."
SHOCK VIDEOS: What's happening to Australia?
The Aussie government insisted afterward that the rioters were the aggressors, even scolding them for urinating on Melbourne's Shrine of Remembrance. Is that the truth or just part of the state's PR effort to keep the balance of popular opinion on the side of lockdowns by demonizing those who resist them?

The most disturbing video circulating today has no violence in it. It's this scene of police officers in another part of the country interrogating a man in the interest of "public safety" about whether he knows of any protests coming up. I can't tell if that's because they're worried about a riot in their jurisdiction too or if they're really willing to go this far to prevent people from congregating in public for fear that they'll spread the virus. Australia has lost very few people to COVID thanks to their lockdown strategy, but they've lost other important things in the process.
All the more reason in America to: Thank God for Rednecks.Who else could keep us from turning into Australia?
As bad as things are getting here in the States, we can't fathom how much worse things would be without these down-home heroes. Sure, they might carry their paranoid anti-government theories a little too far. But their paranoia is far from unfounded, and even if they sometimes over-react, they keep America from falling into the opposite extreme: creeping tyranny, Aussie style. You can't boil a frogs if he flips out every time you reach for the knob.

Like them, I'd prefer the burdens of liberty to a warm, sterile despotism. And that seems like an old-fashioned, all-American instinct to me. I can't see Davey Crockett "sheltering in place" because the Department of Public Health asked him to. I can't see Teddy Roosevelt triple-masking. I can't see Johnny Cash stanning Dr. Fauci.

So, my apologies to those anti-maskers in Virginia. I rushed to judge you last summer, and that was wrong. May you continue to resist any whiff of conformism with righteous fury. May you give no quarter to the elite "consensus" of elite "institutions." And may you never stop being pissed off. It just might save this republic.
Except for certain quarters: College campuses are becoming insane COVID-19 security dystopias.
But then, as Iowahawk said, long before "COVID-19" became a universally known phrase:
New optical 'transistor' speeds up computation up to 1,000 times, at lowest switching energy possibleSkolkovo Institute of Science and Technology
Mathematicians discover music really can be infectious – like a virus Guardia
Infectious diseases go hand in hand with authoritarian attitudes ZMEScience
Is 'the worst cold ever' going around? BBC. Yours truly has a mild sniffle nearly all winter, which I tell myself helps me ward off worse infections (this really does seem to be true). I am sniffling a bit ahead of schedule.
People who eat more dairy fat have lower risk of heart disease, study suggests CNN (furzy). n=1, but my 93 year old mother thinks butter is a food group and has a "perfect" EKG. And she has correctly declared herself to be the original couch potato, so it's not as if her heart benefited from years of strenuous activity.