"It is a little embarrassing that after forty-five years of research and study, the best advice I can give people is to be a little kinder to each other."
— Aldous Huxley b. 26 July 1894
The mighty pen of Father Paul Mankowski, S.J.

Ben Rhodes' Book Proves Obama Officials' Lies, and His Own, About Edward Snowden and Russia Glenn Greenwald
Here's Why Instagram Is Now Demanding to Know Your Birthday Gizmodo
Wall Street Journal editorial, Biden's Dream of an IRS Strike Team:
When President Biden talks of bulking up the Internal Revenue Service, he must be fantasizing about some kind of SEAL Team 6 for audits. His plan is to put another $80 billion into IRS tax enforcement over 10 years, which the White House claims will raise $700 billion of revenue that's being left on the table.
Not even close, according to a Thursday report by the Congressional Budget Office. The extra IRS funds, the CBO says, would probably produce only $200 billion. Blame it on a classic economic culprit, diminishing returns. Last year the IRS spent $12.3 billion and employed 75,773 full-time equivalents. ...
For another view, the Penn Wharton Budget Model says the IRS plan could raise $480 billion, which is still far less than Mr. Biden claims. ...
People should pay what they owe. But when government unleashes a bureaucracy with revenue goals in mind, the result will as often as not be unfair.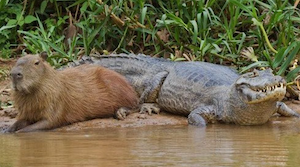 "EPIC, EPIC - EPIC Obtains Documents About DC's Use of Automated 'Risk Scores' for Public Benefit Recipientsthrough a freedom of information request, has obtained new records about the D.C. Department of Human Services' use of automated systems to track and assign "risk score[s]" to recipients of public benefits. The documents show that DCDHS has contracted with Pondera, a Thomson Reuters subsidiary, for case management software and a tool known as "Fraudcaster." Fraudcaster tracks location history and other information about people receiving public benefits, combining this information through "DHS data and pre-integrated third-party data sets" among other data sources to yield supposed risk scores. Factors that may cause the system to label someone as riskier include "travel[ing] long distances to retailers" and "display[ing] suspect activity." Thomson Reuters also offered a free trial of its CLEAR service to the DCDHS as an incentive to sign the Pondera contract quickly. CLEAR is "powered by billions of data points" and claims to "identif[y] potential concerns associated with people." The system is used by Immigration & Customs Enforcement and other law enforcement agencies in the U.S. EPIC is pursuing more information about DCDHS's use of Pondera systems and mapping out automated decision-making tools used in D.C. through the EPIC Scoring and Screening Project. EPIC advocates for algorithmic transparency and accountability, particularly for systems used to make high-impact decisions like public benefit determinations…"
Refinery29 - Death by a Thousand Words: COVID-19 and the Pandemic of Ableist Media: ""The disabled and elderly are the most likely to die from this virus." I closed my eyes and beat back the desire to scream-cry at the news before me. It was March 2020, the COVID-19 pandemic had reached America, and the pandemic of Ableist Media was in full swing. I am in a unique position. I am both disabled and a professional communicator. Not only have I spent my entire life dissecting every conversation I've had or will have out of anxiety, but I have also decided to make a career out of it. In college I began taking media studies where my professors allowed me the opportunity to evaluate disability. I soon came to realize not only were disability stereotypes pervasive, but they often dictated how people would treat and react to me — and how much they would think my life was worth. When it comes to ableism, non-disabled people are fairly predictable and uncreative. So, watching as the media repeated over and over that the "healthy" had nothing to fear from the virus, my stomach was pitted with dread. We would never be free of COVID-19…
IEP ∅
Free Will and the Rebel Angels in Medieval Philosophy, by Tobias Huffman, reviewed by Jeffrey Hause.
Recent Philosophy Book Reviews in Non-Academic Media
The Right to Sex: Feminism in the Twenty-First Century by Amia Srinivasan is reviewed by Bri Lee at The Monthly.
The Case for Rage: Why Anger is Essential to Anti-Racist Struggle by Myisha Cherry is reviewed at Publisher's Weekly.