Dead poet's society | Theatre | The Guardian — Why do playwrights find Philip Larkin so inspiring?
It's axiomatic that drama thrives on conflict and Philip Larkin is a mass (unfriendly critics would say a mess) of contradictions. That's why playwrights can't leave him alone. He was a flawed and fallible human being who wrote like a fallen angel
SO WHAT EVER HAPPENED TO THIS? Japan Discovered a Rare-Earth Mineral Deposit That Can Supply The World For Centuries.
This is the closest thing to an update I found.
There is an extensive literature on tax compliance and evasion. Although tax has sometimes been used as an example in discussions of the fraud triangle, the legal literature on tax evasion generally does not mention it. However, the fraud triangle's three prongs—incentive or pressure, perceived opportunity, and rationalisation—fit nicely with analysis of tax evasion.
The Fraud Triangle and Tax Evasion

Stupid barter markets in everything how can this kind of stuff happen?
I think you've completely missed the point. It's not that authoritarianism is fine if the execution is good. It's that human rights and civil liberties do not play a role in Australian decision making *at all*.
Why the defenses of Australia do not persuade me
It's not that he doesn't deserve to see his kids, but so does every other Australian. And I think when your people are doing it tough, you've got to do it tough too," said Labor MP Bill Shorten.
"You can't have one rule for Mr Morrison and another rule for everyone else."
Scott Morrison: Australia PM criticised for Father's Day trip amid lockdowns

Istros Books Q & A

In the new issue of the Bosphorus Review of Books Luke Frostick has a Q & A, "These were places that had amazing stories to tell and hadn't been told." An interview with Susan Curtis Editor of Istros Books
"I like an example that's a pure counterintuitive," says Zeynep Tufekci. "But in reality, they're almost never true"
Exhausted by all the rancor? Try poetry. It restores the value of words in a culture intent on cheapening them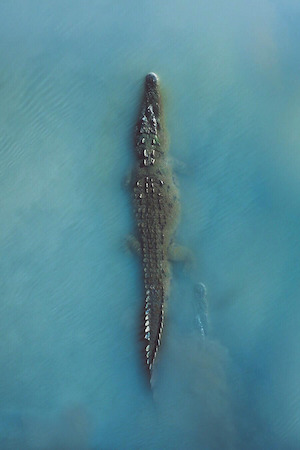 Embattled Theranos founder Elizabeth Holmes is about to go on trial for fraud. Here's everything you need to know. Business Insider
How did Gen. Mattis get sucked into the Theranos web (and our tax dollars with it)? Responsible Statecraft
Unpaywall – "An open database of 29,928,647 free scholarly articles. We harvest Open Access content from over 50,000 publishers and repositories, and make it easy to find, track, and use.. Get started: research – OA researchers can use Unpaywall to answer research questions about the current and historical state of open access. There are several popular ways to access the data for research: you can use the REST API, the R API wrapper, the Simple Query Tool, or download the whole dataset.A particularly easy way to get started with research is to use Dimensions, Scopus, or Web of Science, which all have Unpaywall data integrated into their databases. That's the approach used by this recent paper. You might also check out the the canonical reference paper for the dataset, which gives a good overview of the data as a whole. Of course, this is just a very quick overview…if you have any questions, or want to use Unpaywall in a way that's not described here, please drop us a line and we'll be happy to help!
My Weird Obsession With the Dark Underbelly of Amusement Parks Jezebel. Defunctland
QR codes replace service staff as pandemic spurs automation in US FT
The rich get richer and rates get lower FT
The Death of the Starter Home? A Wealth of Common Sense
Do Chance Meetings at the Office Boost Innovation? There's No Evidence of It.
The New York Times: "There is no evidence that working in person is essential for creativity and collaboration, experts say…people who study the issue say there is no evidence that working in person is essential for creativity and collaboration. It may even hurt innovation, they say, because the demand for doing office work at a prescribed time and place is a big reason the American workplace has been inhospitable for many people. "That's led to a lot of the outcomes we see in the modern office environment — long hours, burnout, the lack of representation — because that office culture is set up for the advantage of the few, not the many," said Dan Spaulding, chief people officer at Zillow, the real estate marketplace. "The idea you can only be collaborative face-to-face is a bias," he said. "And I'd ask, how much creativity and innovation have been driven out of the office because you weren't in the insider group, you weren't listened to, you didn't go to the same places as the people in positions of power were gathering?" He and others suggested reimagining the office entirely — as somewhere people go to every so often, to meet or socialize, while daily work is done remotely. At Zillow, nearly all employees will be remote or come in only once in a while. Several times a year, teams will go to small offices set up for gathering…"