Don't try to lessen yourself for the world; let the world catch up to you.
Beyoncé Knowles is not only a powerhouse in the music scene, she's also a stellar mentor. Her words often impart valuable life lessons, like this advice she gave her protegés, R&B duo Chloe X Halle, sisters Chloe and Halle Bailey. (Beyoncé discovered the siblings and signed them to her record label.) It emphasizes the importance of staying true to yourself, even when that makes you stand apart from the crowd. It's a wise warning: Don't stunt your own growth by toning down your natural talents and skills. Instead, like Queen Bey, show others what's possible, and the world may just follow where you lead.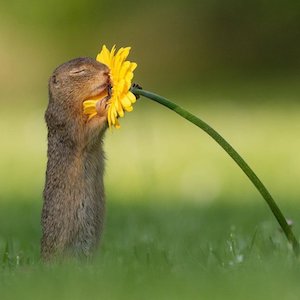 "A tradition is kept alive only by something being added to it." Henry James, "Robert Louis Stevenson" Continue reading Almanac: Henry James on tradition at About Last Night....
Read more
NSW Premier's Literary Awards
They've
announced
the winners of this year's NSW Premier's Literary Awards, one of the leading Australian multi-category literary prizes -- not that that press release tells you much; see the
media release
(warning ! dreaded pdf format !)
for the full run-down of all the winners
Ellen van Neerven's poetry-collection
Throat
was named Book of the Year (and also picked up the Kenneth Slessor Prize for Poetry); see also the University of Queensland Press
publicity page
.
The Christina Stead Prize for Fiction went to
A Room Made of Leaves
by Kate Grenville; see the Text
publicity page
.
This was also a year when they awarded the biennial NSW Translation Prize -- but, in what can be taken as an indication that they should make this an annual prize, there were two winners this year: N.N. Trakakis' translation of
Autumn Manuscripts
by Tasos Leivaditis and Alice Whitmore's translation of
Imminence
by Mariana Dimópulos.




Not everything in Anna Leonowens's memoirs about her time at the Siamese court is a lie, but quite a lot is untrue, especially about Anna's own mixed-race, plebeian origins. (For instance, she'd never even been to Britain when she went to Bangkok.) Thence come many of the problems in the musical, like the white-savior narrative. David Henry Hwang's rewrite of the book of Flower Drum Song preserved the Rodgers and Hammerstein songs in a more sensitive context that's workable for the stage today, and writer Sravya Tadapalli suggests one potential scenario for The King and I that could do the same. – American Theatre
As a Hollywood writer friend of mine said after she watched "Nomadland": "That was not entertainment. That was Frances McDormand having explosive diarrhea in a plastic bucket on a van." Not a crop of movies that make you reach for the Junior Mints. – The New York Times

Peter Carey profile

In the Sydney Morning Herald Melanie Kembrey profiles Peter Carey: 'I don't think we're going to lose great literature because Philip Roth acted like an arsehole'.
Among other things:
While acknowledging his status as an "old white guy", Carey said teaching at New York University's Hunter College kept him "connected to a complex society" and he didn't feel alienated from the concerns of his students.
And while he doesn't reveal much about his work in progress: "Carey hinted that it is set "south of Indonesia"" ....