Nicholas Wade on where Covid-19 really came from. And commentary from Elad. Original link is updated here
Report – Biden staffing makes history - Axios: "President Biden put his Cabinet in place faster than any other administration since President Reagan, the White House Office of Presidential Personnel says in a report provided first to Axios. By the numbers: Biden has announced his intent to nominate 233 people for Senate-confirmed jobs — more nominees than any past administration at the 100-day mark, according to the White House. Of Biden'sroughly 1,500 agency appointees, which the White House said was double the number of any previous administration at 100 days:
58% are women.
18% identify as Black or African American.
15% identify as Latino or Hispanic.
15% identify as Asian American or Pacific Islander.
3% identify as Middle Eastern or North African.
2% identify as American Indian or Alaska Native.
14% identify as LGBTQ+.
4% are veterans.
3% identify as disabled or having a disability.
15% were the first in their families to go to college.
32% are naturalized citizens or the children of immigrants…"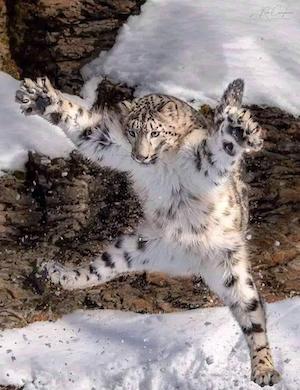 Federal Agencies Detail Russian Tactics Used in Recent Cyber Intrusions
NextGov – "The FBI, Homeland Security Department and Cybersecurity and Infrastructure Security Agency issued an alert on Russian government cyber tradecraft and mitigation techniques for targets. After publicly naming the Russian Foreign Intelligence Service, or SVR, as the culprit behind the SolarWinds hack that affected at least nine federal agencies, a set of U.S. security agencies released an alert outing the hackers' techniques and describing best practices for defending against them. In an alert issued Monday, the FBI, Homeland Security Department and Cybersecurity and Infrastructure Security Agency, or CISA, released technical details on Russian hacking groups that "continue to seek intelligence from U.S. and foreign entities through cyber exploitation, using a range of initial exploitation techniques that vary in sophistication, coupled with stealthy intrusion tradecraft within compromised networks." While the group targets a variety of institutions with valuable national security information, government agencies are at the top of that list. The cadre of hackers associated with the Russian government represents an advanced persistent threat, or APT, which has gone by many names: APT 29, the Dukes, CozyBear and Yttrium, among others. The new alert notes "SVR cyber operators are capable adversaries.."
Former IRS Chief Counsel Michael Desmond Joins Gibson Dunn's Los Angeles and D.C. Offices:
Gibson, Dunn & Crutcher LLP is pleased to announce that Michael J. Desmond has joined the firm as a partner in the Los Angeles and Washington, D.C. offices. Desmond, who recently served as the Chief Counsel of the U.S. Internal Revenue Service and Assistant General Counsel in the U.S. Department of the Treasury, will focus on tax controversy matters.
"We are delighted that Michael has joined the firm," said Barbara Becker, Chair and Managing Partner of Gibson Dunn. "As a nationally prominent, deeply experienced tax litigator, he adds significant capability to our elite tax and litigation practices. Our clients will benefit from the invaluable insight that he gained during his tenure at the IRS, where he was involved in the agency's most important guidance and enforcement actions."
People don't trust the government on tax justice and they're right not to do so as we're living in a tax haven now
The Guardian has reported new polling by the Coop Party on tax justice related issues. As they note: Boris Johnson's government lacks public trust to
Read the full article…