That man is richest whose pleasures are the cheapest.
Writer and naturalist Henry David Thoreau is best known for his book "Walden," a reflection on the two years he spent living in a cottage near Walden Pond in Massachusetts. In his journals, he worried that leaving his humble life to travel would numb him to the unique pleasures of a quiet, simple existence. Thoreau was a Transcendentalist, valuing nature and personal spirituality over materialism: It's no surprise that he measured a person's riches in terms of emotional satisfaction and not luxury. He reminds us that we alone decide what fulfills us and brings us joy, and often those joys are much easier to reach than we think
.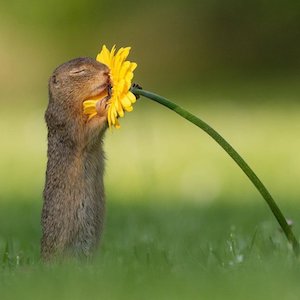 How the brain literally "turns" sensory data into memories

— new work in the neuroscience of memory

Do you have an obligation to get vaccinated?

— the answer is more complicated than you might think, argues Travis Rieder (Johns Hopkins)

20 works of philosophical fiction

— a list from Book Riot

"Do we really need a theory of instrumental rationality?"

— we do, says Sergio Tenenbaum (Toronto), and he is explaining why and what it should look like at Brains this week

"Spock is held up as this exemplar of logic and reason and rationality"

— but he's really "a straw man… of reason and rationality, because he keeps making all these dumb mistakes" (via MR)

Zoom and academic freedom

— the firm develops a policy in the wake of outcries over its previous decisions to disallow certain events on its system

"Upon his return to America, he recognized the critical importance of getting at the root of racial prejudice and, in his case, how we treat Asian Americans"

— how Dewey's thoughts on bigotry are relevant today

today
"The position of advocating for moderation, civility, and civic friendship does not magically rise above the fray, rendering itself, by its peaceable face, immune to debunking arguments and accusations of motivated reasoning"

— C. Thi Nguyen (Utah) on polarization, propaganda, and political explanation
Knowledge How, by Carlotta Pavese.
Francis Hutcheson, by Dale Dorsey.
Revised:
The Bhagavad Gītā, by Shyam Ranganathan.
NDPR ∅
Son Juana Inéz de la Cruz, by Jane Harwell (Duke).
Recent Philosophy Book Reviews in Non-Academic Media
Women of Ideas: Interviews from Philosophy Bites edited by Suki Finn, reviewed at Publisher's Weekly.
On Inhumanity: Dehumanization and How to Resist It by David Livingstone Smith, reviewed by Oliver Traldi at Hedgehog Review.
Compiled by Michael Glawson
BONUS: How big a hole can you dig?