I have known no man of genius who had not to pay, in some affliction or defect either physical or spiritual, for what the gods had given him."
Max Beerbohm, "No. 2, The Pines"
Washington Post, Five Former IRS Commissioners: Biden's Proposal Would Create a Fairer Tax System:
The writers are former commissioners of the Internal Revenue Service: Lawrence B. Gibbs, 1986 to 1989; Fred T. Goldberg, 1989 to 1992; Margaret M. Richardson, 1993 to 1997; Charles O. Rossotti, 1997 to 2002; John Koskinen, 2013 to 2017.
President Biden's proposal would restore our tax administration system to make it far fairer and more effective. This would benefit everyone who pays their taxes. It would produce a great deal of revenue by reducing the enormous gap between taxes legally owed and taxes actually paid — much of it through increased voluntary compliance. And it would improve taxpayers' interactions with the IRS.
Achieving these goals will take time, persistence and sound management, but the investment is likely to pay for itself many times over, for decades to come.
Some may say: Great goals, but how would these changes be accomplished?
Three ways: information, resources and technology. ...
The Biden administration has advanced ... a comprehensive, long-term program for improving the tax administration system. If passed by Congress and effectively managed, it would produce enormous, lasting benefits.
The single most important condition needed for fascism to prevail is that a critical mass of the population are indifferent to the authority of truth
Posted on May 5 2021
I know the author of this tweet, quite well: And I agree with it.
China's sanctions on the prominent Washington-based think-tank the Center for Strategic and International Studies (CSIS) has prompted a great wailing and wringing of hands. While I empathize with those affected, I do take issue with some of their specific concerns….
How to set up your new computer / PC World – "So you've got a new computer. Awesome! That humble metal box is the key to a wide world of potential. It can help you with everything from juggling your finances to keeping in touch with your family to blowing off some steam on, uh, Steam. But a new PC isn't like a new car; you can't just turn a key and put the pedal to the metal. Okay, maybe you can—but you shouldn't. Performing just a few simple activities when you first fire it up can help it be safer, faster, and better poised for the future. Here's how to set up a new laptop or desktop computer the right way, step by step. Set up antivirus, clear out bloatware, and perform other tasks to keep your PC humming well into the future…"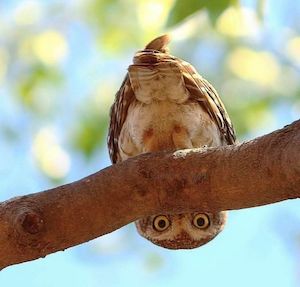 "We're not going to deprive any of these executives of their second or third home, travel privately by jet," the president said at the White House
See also ZDNET – Best free PC antivirus software in 2021 – "Yes, you really can get third-party antivirus software for free, sometimes with a handful of extra features that can make a deal sound irresistible. Before you install one of these packages, check out our recommendations…"
Make Use Of: "Not having a mouse shouldn't stop you from browsing the web. These apps and extensions are made for keyboard-based browsing. While it often takes a bit of practice to familiarize yourself and get skilled with mouse-less computer use, the effort can be well worth your while. Any data entry worker or software developer will tell you that keyboard and keyboard shortcuts allow you to accomplish tasks with a lot more speed than you would with a mouse. Today we'll look at how to apply that philosophy in your internet browsing.."Make Use Of - 6 Fast Ways to Browse the Web Without a Mouse
Mashable - Do you have 600 or more Twitter followers? You can use Twitter Spaces now.: "Twitter Spaces is rolling out to a lot more users on Monday. In an announcement posted on its blog, Twitter unveiled that any user with 600 or more Twitter followers will be able to host on Twitter Spaces starting today. Twitter Spaces is an audio conversation feature that the social media platform began testing late last year. It has been slowly and quite randomly rolling the feature out to more and more users. Spaces is very similar to Clubhouse, the invite-only audio social network. However, there are some differences. For example, instead of existing as a standalone service, Spaces is built into Twitter. If you have been given access to host a Space, here's how you do it: A user can hold down the write tweet button from the mobile appm and click on the bluish purple button at the bottom to launch a Space. Spaces that are currently live appear at the top of the app along with Fleets. Please note, the Spaces feature is currently only for users on Twitter's mobile app…"