One of the key principles I operate by is that our actions must back up our words.
~ Chris Jordan Tax Commissioner

Mr Chapman in February said that now is time for those involved in cryptocurrencies to pay attention to the "tax side of things", before the ATO ramps up enforcement of undeclared crypto assets.
"I think the first thing to say is that the ATO has, within the last year or so, started gathering data from cryptocurrency exchanges, the actual providers," he said. "As a result of that, I think the ATO now has a much better understanding of who's involved in this market."
ATO sheds light on crypto compliance focus
ATO's compliance approach to "Intangibles Arrangements"
Source: Draft Practical Compliance Guideline PCG 2021/D4, ATO website, 19 May 2021, accessed 19 May 2021.
The old shopfront in the historic main street of the tiny south-west Victorian country town of Koroit was an unlikely location for the corporate headquarters of a China-linked labour hire company with earnings of more than $40 million.
But for several years, Ezyrol Trading operated out of the "Victoria House" building on Commercial Road in Koroit, population 2055, as part of the biggest foreign meat worker recruitment and labour hire network in Australia.
As part of the ATO probe, Australia's financial intelligence agency AUSTRAC found the Shi group of companies transferred more than $43 million offshore between 2010 and 2016. Millions of dollars were also withdrawn from ATMs at or close to Sydney's Star City, where Mr Shi held a diamond membership
This week, Sloan Speck (Colorado; Google Scholar) reviews a new work by Orly Mazur (SMU; Google Scholar), Can Blockchain Revolutionize Tax Administration?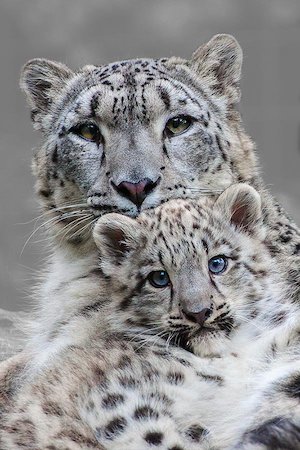 Dr Anthony Dante Castagna 'Anaemic at best': The inside story of how the Macquarie-backed Nuix float went sour

Forbes, Treasury Secretary's IRS Praise Sparks Backlash From Those Who Must Deal With The Tax Agency:
Fortune – World's 50 Greatest Leaders – "Some were already extraordinary achievers in business, government, philanthropy, athletics, and the arts. Others were ordinary citizens. In truly unprecedented times, each stepped up to make the world better, and inspired others to do the same. Read more about our eighth annual list here."
Tech Republic – "Sort A-Z or Z-A in Google Sheets on any platform and also sort in sequence by more than one column on the web…"
Lamparello, Adam, Ten Tips to Create a Legal Writing Course That Prepares Students for The Real World (April 29, 2021). Available at SSRN: https://ssrn.com/abstract=3836328 or http://dx.doi.org/10.2139/ssrn.3836328
"In the past year, COVID-19 has transformed how legal education – and legal writing – is delivered to students. Online instruction replaced in-person instruction, professors and students were forced to adapt quickly to an alternative learning format, and grading policies were adjusted to account for the unique hardships that online learning engendered for many law students. And all of this occurred while administrators, faculty, and students were living in fear of a virus that has killed more than 570,000 citizens in the United States. Notwithstanding, the challenges involved in transitioning to online learning – along with the challenges of transitioning to in-person instruction post-COVID – need not compromise the transformative and practical instruction that legal writing courses can effectuate, regardless of whether through online or in-person instruction. Indeed, several universal principles or designs can ensure that students learn real-world writing and critical thinking skills in online and in-person contexts. Those principles are below and can be useful to both new and experienced legal writing faculty to ensure that legal writing courses provide students with the competencies to succeed in law school and the legal profession."
Leaked Emails Show Crime App Citizen Is Testing On-Demand Security Force Vice (AMM). "Pinkerton task rabbit."