The best way out is always through.
"North of Boston," a collection of 17 poems by American poet Robert Frost, was originally published in 1914. One of those is "A Servant of Servants," the poem where this hopeful line comes from. The lengthy poem spans 177 un-rhyming lines from the perspective of a rural housewife harried by the cooking and cleaning and caretaking of her daily life. She's thrilled to be talking to someone new, a person camping out in the wilds near her home. And she envies his experience — a chance to connect with nature, to rest, and to recharge. She has no intention of joining this adventurer or setting out on her own to embrace the outdoors. But she has hope: She will power through and continue to care for her family and the house and the people who work her land. And, for her, for now, that hope and that stubborn determination is enough.
OUP Blog - Five things you need to know about pronouns – "What is there to know about pronouns? Something about its and it's and something else about between you and me. There is plenty more, it turns out. First off, there are more pronouns than you might think. Personal pronouns get most of the attention nowadays, especially the widely accepted singular they and other non-binary pronouns. But personal pronouns are just one group among several. There are reflexive (or self) forms, indefinite pronouns like everyone, anyone, and someone (or the more informal everybody, anybody, andsomebody), demonstrative pronouns like this and that and these and those, and even interrogative pronouns like who and its stuffy sibling whom, to name just a few…"
In Custodia Legis: "We recently published a report on the Recognition of Foreign Passports on our website. The report, produced by specialists and analysts of the Global Legal Research Directorate, surveys 20 jurisdictions around the world as well as international law, and focuses on the rules and approaches for recognizing foreign passports. In addition, the report covers the recognition of irregular passport extensions and the issuance of international travel documents to non-citizens. The countries surveyed were Argentina, Australia, Brazil¸ Canada, China, France, Georgia, Germany, Iraq, Israel, Italy, Japan, Jordan, Mexico, Nicaragua, South Africa, Sweden, Turkey, United Kingdom, United States. The report also includes relevant rules found in international law. Most jurisdictions surveyed in the report have specific rules for what passports they recognize, and several countries specifically recognize passports from jurisdictions that they have not recognized as sovereign states. For example, the recognition of Palestinian Authority-issued passports was widespread. Australia, which recognizes such passports, published a list of passports which it does not recognize. Sweden, on the other hand, has issued a list of explicitly recognized passports that are recognized despite not meeting the general conditions for recognition…"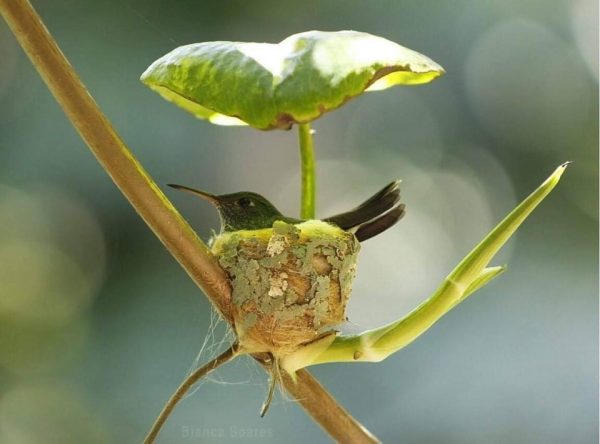 . Marcel Proust, The Mysterious Correspondent: New Stories. Yes they read like fragments, but Proust's fragments are still better than almost anything else.
2. Michele Alacevich, Albert O. Hirschman: An Intellectual Biography. There can never be enough books on Albert Hirschman, noting this one focuses on his ideas rather than his life.
3. Jennifer Ackerman, The Bird Way: A New Look at How Birds Talk, Work, Play, Parent, and Think. A good and entertaining overview of some of the most interesting questions about birds, including bird intelligence. "Extreme behavior in birds is more likely in Australia than anywhere else."
4. Paul Betts, Ruin and Renewal: Civilizing Europe After World War II. The immediate aftermath of WWII was the last time the Western world was truly chaotic, and this book captures that time well, including its intellectual milieu. Are you interested in how West and East German books of manners differed in the late 1940s and 1950s? If so, this is your go-to book.
5. Tim Birkhead, The Wisdom of Birds: An Illustrated History of Ornithology. As I tweeted: "I am coming to the conclusion that the quality of books about birds is higher than about almost any other subject." Simple question: have you read a better book about the history of ornithology than this one?
Tom Standage, A Brief History of Motion: From the Wheel, to the Car, to What Comes Next is a very good history of what it promises.
Jonathan Rauch, The Constitution of Knowledge: A Defense of Truth, is indeed…a defense of truth.
There is Niall Ferguson, Doom: The Politics of Catastrophe, lots of bad news yes, but is he short the market?