"
Happiness is the letting go of craving and no longer being dominated by the endless pursuit of control."
Tools to catch you up on the latest in newsletters, improve your word choice, find diverse illustrations, and ... the return of Soundslides?!
The Domestic Extremist Next Door by Erin Dauphinais-Soos · How have digital media platforms contributed to anti-government rhetoric? Digital Citizens Alliance and Coalition for a Safer Webteamed up to answer this question in their report, "The Domestic Extremist Next Door." [56-page PDF] The report analyzes some of the most popular social media platforms (Facebook, YouTube, Instagram, Twitter and TikTok) and how domestic terrorists use them to promote disinformation and recruit members. The extremist groups this report focuses on are QAnon, the Proud Boys, the Boogaloo Bois, the Three Percenters, and the Oath Keepers, comparing their online activities to those of global terrorists such as ISIS.
How China Is Stoking America's Racial Tensions.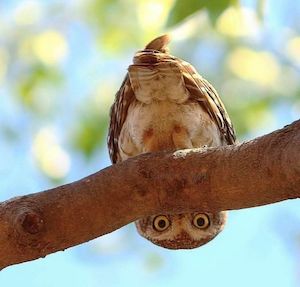 Really?: "Germany's domestic intelligence service said on Wednesday that it would surveil members of the increasingly aggressive coronavirus denier movement because they posed a risk of undermining the state." (NYT)
A Chinese Communist Party watcher in Parliament tweeted 42,000 times. Now he's been told to take a break

ZDNet – "These five tools can actually think and write just like humans! (Or at least they can passably get you started.) It would have been hard to miss the buzz around AI-powered text generation, and in spheres like content marketing a host of tools are now broadly used for day-to-day tasks. Journalists are no doubt next, so it's with trepidation that we call out some of the top tools currently in use to generate articles, blogs, and relevant words automatically (and without, ahem, a well-trained writer at the switch). But the praise comes with a caution, as well: Be realistic about the capabilities of GPT-3 and other text generation tools.
Fairness and accuracy aren't the only things that matter: "A new Reuters Institute reportfinds that editorial standards and journalistic practices may be less important for trust in news than audience impressions about brand reputations and the look and feel of how information is presented. By Benjamin Toff, Sumitra Badrinathan, Camila Mont'Alverne, and Amy Ross Arguedas April 23, 2021 What do people really mean when they say they do not trust the news media? And what can news organizations do to restore trust where it is deserved? This week, our team of researchers at the Reuters Institute for the Study of Journalism published a new report that offers somewhat different answers than those most often focused on by journalists and other researchers (much of which we reviewed in a Trust in News Project (funded with a £3.3 million grant from the Facebook Journalism Project), a multi-year effort to better understand trust in news media, which has steadily eroded in many countriesworldwide. Building on our last report and in advance of additional data collection, our team of researchers wanted to step back and listen to how people in different political environments understood the concept of trust, thought about news, and made decisions around their own media habits — including the increasingly central role played by digital platforms like Facebook and WhatsApp. In an effort to better capture these perspectives, over the past few months, we held a series of open-ended online conversations with 132 people in four countries — Brazil, India, the U.K., and the U.S. This qualitative data allowed us to better understand not only the context around how people form attitudes toward news media, but also why they take the positions they do and what kinds of characteristics are most salient when they consider the concept of trust. We highlight three of our main findings here…"
Mashable: "Smartphones are intimate companions: We cradle them in our hands, and hold them close to our chests. They greet us each morning, and whisper in our ears at night. We tell them our secrets. Unfortunately, when it comes to keeping those secrets, our phones have mixed allegiances. On Feb. 23, T-Mobile, which completed its merger with Sprint in April of 2020, announced that it intends to use customers' "web and device usage data" for third-party advertising. In other words, the mobile provider, which as of the fourth quarter of 2020 had approximately 102 million customers, will share that customer data with a host of unnamed advertisers. T-Mobile is not the only cellphone provider that shares its customers' data. AT&T says it may share customers' demographic details, among other information, with "advertisers, programmers and networks, social media networks, analytics firms, ad networks, and other similar companies." Verizon, for its part, says it shares "de-identified information" for ad campaigns and various reporting. While the three major mobile providers all insist that customer information is anonymized and, in some cases, aggregated before sharing, time and time again we've seen in practice how hard it is to truly de-identify an individual's personal data. What does this look like in practice? In 2017, a journalist and a data scientist presenting at DEF CON demonstrated just how easy it is to de-anonymize supposedly anonymous web-browsing data. Using about 10 URLs or so, the two showed how they were able to link web-browsing histories to real people, including politicians and a Dutch judge. This should bother you. Your phone, and consequently your mobile provider, know a lot about you. The places you go, apps you use, and the websites you visit potentially reveal all kinds of private information — e.g. religious beliefs, health conditions, travel plans, income level… Thankfully, there are small steps you can take to stop this data collection and reclaim an ounce of the privacy that, by default, you deserve…"
China Sends Salvage Vessels to Recover Wrecked Indonesian Sub Maritime Executive
Antony Blinken and Wang Yi to meet again as China hosts UN peace event South China Morning Post
China Is a Paper Dragon David Frum, The Atlantic
Chinese banks accused of funding deforestation around world FT
Number of unhappy wives in China more than doubled since 2012 South China Morning Post
Playing the Blame Game on Trade IndustryWeek (
Notes from central Taiwan: Taiwan: Island of bossesTaipei Times