'Strange, when you come to think of it, that of all the countless folk who have lived before our time on this planet not one is known in history or in legend as having died of laughter."
Max Beerbohm, "Laughter"


F. Scott Fitzgerald and Tom Wolfe on exclamation points, Garielle Lutz and Toni Morrison on commas, Norman Mailer on hyphens, Cormac McCarthy on periods, and Gertrude Stein on periods, commas, and semicolons: "They are more powerful more imposing more pretentious than a comma but they are a comma all the same. They really have within them deeply within them fundamentally within them the comma nature." – Literary Hub
I have only just started reading Stephanie Radok's lovely new book Becoming a Bird, untold stories about art, but I just have to share her thoughts about the value of art. In the Introduction, she writes:
Art is often seen as icing on the cake, something to distract people, the spectacle part of bread and circuses. But it is really a place for dissent, analysis, confrontation, celebration, rapture, learning. A place where you can do dangerous things but not be in danger, where you can be controversial and be listened to without fear of reprisal (in some countries anyway), where you can hypothesise, generalise, be specific, light, heavy, oblique, critical, precise, angry, examine the past or the future, go out on a limb and fall off, fail, fail again, stay there, or get up and keep going. Art is continually reinvented and that is why it has so much value. You can't pin it down and tear off its wings. Or if you do they grow back.
Air Force debuts new mission statement: 'Airpower in 30 minutes or it's free' Duffelblog
Novels and Novellas and Tomes, Oh My! Countercraft


A life made, or half-made, under conditions of academic precarity is often a paranoid, anxious, stupefying life—stupefying in part because, in some sense, you chose it. – The Nation
When you listen to music, do you tend to analyze and think critically about what you are hearing (head)? Or is music listening pretty much an emotional experience for you—something that can tingle your spine or make you cry (heart)? – NightingaleSonata
Sanctimony Literature Liberties
PETER LORRE AND SYDNEY GREENSTREET: FILM NOIR'S GREATEST ODD COUPLE Crime Reads. A fun read for anyone as fond as I am of Greenstreet, Lorre, Eric Ambler, and Istanbul.
REBEL REGIONS New Left Review
With Great Demographics Comes Great Power Foreign Affairs. An insane argument, when one considers that the best way to minimise one's carbon footprint is to have fewer children.
More Than 90 New Airlines Are Launching in 2021. They Say It's the Perfect Time. WSJ
Nasa astronauts splash-land on Earth in SpaceX capsule after ISS mission BBC
Understanding discontinuance among California's electric vehicle owners Nature Energy
An Example of the Importance of Signage: When U.S. Drivers Don't Know How to Use a Roundabout Core77 Ahem, "traffic circle" or "rotary".
The Dangerous Myth of 'Taxpayer Money' Splinter

The Lumber and Chip Shortages Have the Same Root Cause: Underinvestment Barron's
Ruthless and Truthless London Review of Books On modern politics.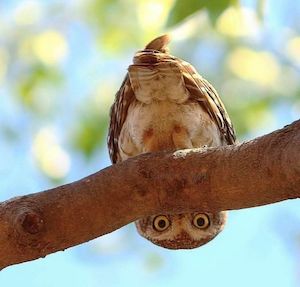 When you love you wish to do things for. You wish to sacrifice for. You wish to serve.
Ernest Hemingway is known for his spare, "masculine" prose, and for his war novels: "A Farewell to Arms," from which this quote is taken, takes place during World War I. So his use here of the words "serve" and "sacrifice" is intentional. The line is taken from a conversation between American paramedic Lieutenant Frederic Henry and an Italian priest. The priest has asked Frederic whether he loves God; Frederic has replied, "I am afraid of him in the night sometimes." "You should love Him," the priest tells him, to which Frederic says, perhaps morosely, "I don't love much." The priest disagrees, illustrating the degree of Frederic's love with the description above. In these ways, the priest — and perhaps Hemingway himself — seems to say, loving well is akin to serving one's country. To love well is to be selfless.
"I think this week marks a sea change in publishers' interest in their authors' behavior. The cancellation of Bailey's books came just a day after news broke that hundreds of employees at Simon & Schuster have submitted a petition demanding that the publisher cancel its two-book deal with former vice president Mike Pence and refuse to sign any additional contracts with members of the Trump administration." – Washington Post


"If an artist is a bad person, should that change the way audiences interact with his art? In this particular case, if the author is a rapist, should that change the way we read Philip Roth: The Biography? Arguably, no. A book has an existence apart from its author, a truism that is extra true in the case of biography. When the biographer turns out to be a contemptible human being, his subject comes under suspicion too: What drew the biographer to this guy and not someone else? We owe it to this guy to be fair-minded." – The Atlantic