Recapturing of memories was well under way at the reunion of the library bookkeepers at the Bear Pit...
In case anyone is wondering who German Khan is, here's a Telegraph article from 2011 where he describes the Godfather movie as his "manual for life (at the Bear Pit)" Twitter by Bil Browser…
Two years later, one and all, we get to celebrate Dr Russell Leslie David Cope' NSW State Library Fellowship at the
Silks
Media Dragon: Observations of a Parliamentary Observer by Dr Cope
Three thongs among the knowledge scented roses ...
Via LLRX – Donald Trump, nonreader-in-chief, again wants to kill off IMLS, the library agency – David Rothman's commentary argues that "good libraries are all about content and community and the needs of local people." The FY2019 Federal Budgetproposes once again to eliminate Institute for Museum and Library Services (IMLS) and hundreds of millions of dollars dedicated to America's libraries through the Library Services and Technology Act (LSTA). Rothman identifies what is at stake if these cuts are approved, and how the ALA and others groups are on point to lead a bi-partisan effort to save this funding now and into the future
.
"I decided to take a page out of William Gibson's playbook and go and find some artists and criminals and see what they were doing with new technologies. As I see it, artists and criminals have something in common: Neither is constrained by social conventions. In a later interview Gibson said, "Criminals are in effect entrepreneurs with the brakes off. They look at whatever the latest technology is and think, 'What can I do with this?' Artists are unconstrained by the limits of business and societal conventions." … Read More
his girlfriend, Caitlin Keage, shared screenshots of text
One man's love letter to finding higher horizons among the stacks.
This life-altering power of libraries is what humanistic oral history powerhouse StoryCorps celebrates in The Temple of Knowledge — a lovely animated memoir by Ronald Clark, whose father served as custodian of a New York Public Library branch in an era when library caretakers and their families lived among the books.
Ronald Clark's father was custodian of a branch
of the New York Public Library at a time when caretakers, along with their families, lived in the buildings. With his daughter, Jamilah,Ronald remembers literally growing up in a library, creeping down to the stacks in the middle of the night when curiosity gripped him. A story for anyone who's ever dreamt of having unrestricted access to books. Directed by: Richard O'Connor Executive Producer: Dave Isay Producers: Rachel Hartman & Shelley Gorelik Audio Produced by: Liyna Anwar Supervising Sound Recordist: Naomi Blech Animation by: Ace & Son Moving Picture Co., LLC Design: Keenon Ferrell Animators: Pilar Newton & Taisiya Zaratskaya Art Production: Ash Syzmanik, Natalie Greene, & Morgan Miller Original Music: Joshua Abrams Music Performed by: Joshua Abrams, Hamid Drake, Marquis Hill, Emmett Kelly, & Adam Thornburg Music Mixed by: Joshua Abrams & Neil Strauch Special Thanks: Ronald Clark & Jamilah Clark In Partnership with American Folklife Center at the Library of Congress NPR POV."
CJS – The Facebook Armageddon
Columbia Journalism Review: The social network's increasing threat to journalism – "

A

t some point over the past decade, Facebook stopped being a mostly harmless social network filled with baby photos and became one of the most powerful forces in media—with more than 2 billion users every month and a growing lock on the ad revenue that used to underpin most of the media industry. When it comes to threats to journalism, in other words, Facebook qualifies as one, whether it wants to admit it or not…The fact that even Facebook's closest media partners like BuzzFeed are struggling financially highlights the most obvious threat: Since many media companies still rely on advertising revenue to support their journalism, Facebook's increasing dominance of that industry poses an existential threat to their business models…"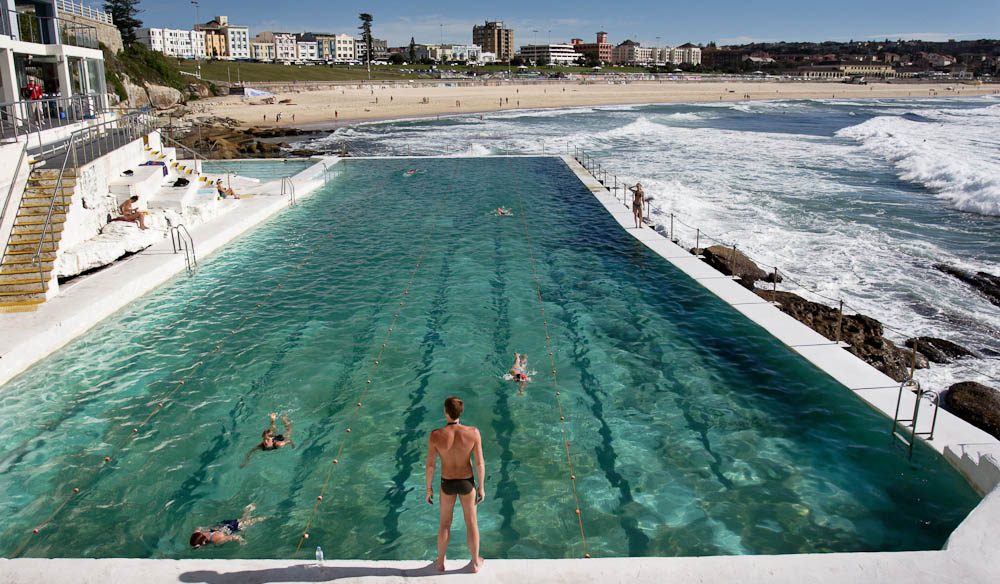 Christian Science Monitor – "Struggling to keep up with the increasing digitization of academia, libraries are purging older volumes to make way for study spaces and coffee shops. The act is a radical shift from when the value of a library was measured by the scope of its books…Libraries are putting books in storage, contracting with resellers, or simply recycling them. An ever-increasing number of books exist in the cloud, and libraries are banding together to ensure print copies are retained by someone, somewhere. Still, that doesn't always sit well with academics who practically live in the library and argue that large, readily available print collections are vital to research…"
Tech-savvy young people take internet literacy for granted, and that can cause all kinds of problems.
The most revelatory thing about l'affaire Devumi, the January 27 New York Timesexposé on the shadowy company making millions inflating the follower counts of various online influencers, was not the news that such a company might exist. Nor was it that the company facilitated the hijacking of real Twitter accounts, the cloning of others, and the creation of new Twitter users wholesale. Nor was it the fact that such a company would claim to have a Manhattan address but actually be located in South Florida. And, given that the report liberally quoted teens whose online identities had been pilfered by Devumi, it surprised exactly zero people to find the phrase "Post Malone" in the opening paragraph.
To approach such an investigation, you might ask how much you believe improbable testimonies from witnesses who give every indication of being normal people. If you find sane witnesses persuasive, you might think there is some chance of UFO accounts being true (perhaps with a conspiracy-based coverup). There have been a variety of sober accounts of UFO visitations, most notably the story of Betty and Barney Hill.

Unfortunately for this nomination, psychological research on self-deception and the literature on theunreliability of witness testimony suggest that our minds can talk us into believing all sorts of things happened that actually didn't. So witnesses don't sway me much. I notice also that UFO claims have plummeted since the advent of mobile phones with cameras ("Oh, did you get a photo of them?"). And so I must look elsewhere for the most plausible conspiracy theory. The Bigfoot and Yeti tales take a tumble for similar reasons, and I don't think anyone actually saw Elvis or Jim Morrison walking around in the 1990s.

Another way to search for true conspiracies is to scour history for deathbed confessions. Did any Cuban or Soviet agents, shortly before dying, blurt out that they knew the true story of President John Kennedy's assassination? As far as I know, these admissions are hard to come by. That's another reason for not believing in most conspiracy theories.
There is much more at the link., including on Malaysian Airlines Flight 370 and the Trilateral Commission, not to mention sports betting.