Fluttering the fountain nigh
The iridescent dragonfly
An hour mine eye has dwelt upon;
Now dark, now light alternately
Like the chameleon;
Now red, now blue,
Now blue, now green:
How would its hues appear
If one could but come near!
It flits and hovers, resting not --
Hush! on a willow bough it lights;
I have it in my fingers caught,
And now I seek its colors true
And find a melancholy blue --
Such is thy lot, dissector of delights!
"Every passion, ultimately, has its spectator," wrote Barthes. That is especially true, Leslie Jamison explains, at Croatia's Museum of Broken Relationships
Ghost is alive
On Saturday Extra on
27th
January Geraldine Doogue was discussing the cost of government consultants with Julian Hill, ALP member for Bruce and businessman Tony Shepherd; Changes to gambling laws with Charles Livingstone from Monash University and Sam Duncan from the Holmesglen Institute in Victoria; Supreme Court judge and author Michael Pembroke on his book Korea: Where the America Century began and A Foreign Affair discusses reforms in Saudi Arabia, diplomacy successes in South Korea, Vladimir Putin and the anniversary of the secret police and one hundred years since Woodrow Wilson's 14 point speech with Anthony Bubalo, Lowy Institute, Kyle Wilson, ANU and Lauren Richardson, ANU
Pierre Puvis de Chavannes, The River (ca. 1864)


How to Crack Down on Tax Havens
The historian Reinhart Kosellec proposed that world history be divided into three epochs: pre-horse, horse, and post-horse. Now horses are "ghosts of modernity"
Dragon
HIGHER EDUCATION BUBBLE UPDATE:
Universities Are Using Disguised hecklers To Shut Down Free Speech.
Just as those opposed to a speech cannot lawfully stop it by engaging in illegal conduct – everything from shouting it down to engaging in rioting – schools may not use the threat of wrongful conduct by one group as an excuse to prevent speech by a group with opposing views.
As Ryan Holiday noted in a 2015
New York Observer
article titled
"The Real Reason We Need to Stop Trying to Protect Everyone's Feelings,"
In the 50th anniversary edition of
Fahrenheit 451
, "Bradbury includes a short afterword where he gives his thoughts on current culture. Almost as if he is speaking directly about the events above, he wrote: 'There is more than one way to burn a book. And the world is full of people running around with lit matches.'"
A former communist and a former Catholic activist combine forces to cast new light on the organisation that helped fuel the Labor split – Paul Rodan in Inside Story
.
The ABC's treatment of what it calls one of the "biggest national security breaches in Australian history" is a disgrace. It put the identity of its source at risk, but reported very little from the documents, preferring to talk at length about how it got them and handed them over to the government.

Continue reading
Five quirky things to do instead of having a personality Daily Mash
Hear the Otherworldly Sounds of Skating on Thin Ice - National Geographic




"Progress is never permanent, will always be threatened, must be redoubled, restated and reimagined if it is to survive."
"All the goodness and the heroisms will rise up again, then be cut down again and rise up,"
John Steinbeck
wrote to his best friend
at the peak of WWII.
"It isn't that the evil thing wins — it never will — but that it doesn't die."
"DO THE LETTERS 'FO' MEAN ANYTHING TO YOU?"
Yale Student Warns Men Can't Be Left Alone Unless They're Apologizing For 'Toxic Masculinity.'
Two-metre brown snake latches onto man's leg in central Queensland
Australian Nursing Home Residents Fed For $6 Per Day
NEWS YOU CAN USE:
7 Ways To Stop A Plague Before It Spreads.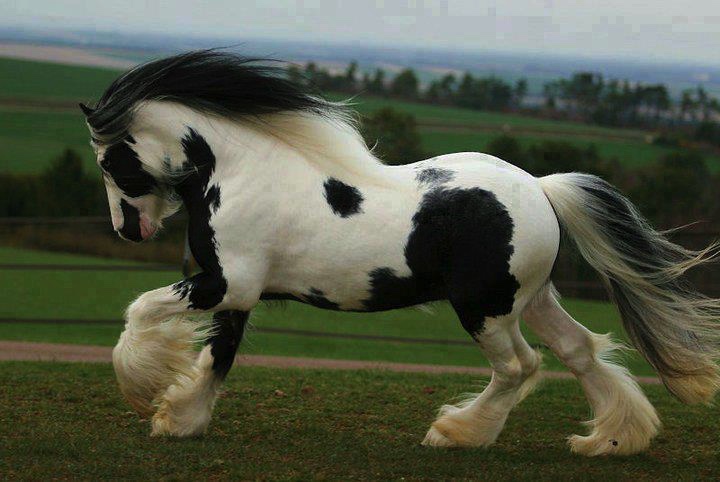 In our long-running series, "How I'm Making It," we talk to people making a living in the fashion and beauty industries about how they broke in and found success.
How many hours should professors work each week? Everyone has a different answer, especially professors.
Case in point: When Nicholas A. Christakis, a professor at Yale University, asserted on Twitter that graduate students should work more than 60 hours each week, a debate ensued. Professors pointed to studies that suggested not everyone can devote more than 40 hours each week to their jobs — for example, if they have kids — or that the institutions and departments they work for may have different standards of work, research, and competitiveness.
Interview with @choire about how he went from amateur blogger to the Styles editor at the NY Times
Zito Madu interviewed
eight Olympic athletes to tell stories about their scars
, their bodies, and major injuries they'd suffered in competition or training. It's a fascinating look at how top athletes see their bodies. For example, here's freestyle skier Devin Logan, on how injuries make athletes smarter:
I have had countless injuries throughout my whole life. Broken bones, sprains, and surgeries. I wouldn't say the injuries get easier because it is always a hard time dealing with an injury that takes you out of something you love, but I would say injuries make you smarter. They make you smarter with how you train to come back and smarter with knowing what is best for you. You start to know yourself and body better, and that's the greatest thing to take away from injuries because things that work for you may not work for others.
Or Ashley Caldwell, on how they can make you doubt yourself:
You train your body and your mind to be the best it can be and when an injury presents itself you feel as though your body betrayed you. That all the hard work, dedication and care you took to be a professional athlete was wasted because your body didn't quite want to do it or couldn't handle it.
J.R. Celski on the difference between athletes and regular people:
An athlete's best friend is their body. A regular person's might be their mind. Athletes spend all day training their bodies, whereas regular people might be required to complete tasks using their minds.
And Alana Nichols, a wheelchair basketball and alpine skier, on her most devastating injury:
Breaking my back and becoming paralyzed wasn't enough to keep me from skiing, but after I destroyed my right shoulder up at Mt. Hood in June 2013, I seriously considered never skiing again. I was left with one functioning limb for six-plus weeks (legs paralyzed and right arm in a sling) but luckily living at the Olympic training center in Colorado Springs. Right dead in the middle of that recovery process, taking medication to manage my pain, and struggling day in and day out to do the simplest tasks of daily living (with my left arm) was when I completely wanted to give up. The doctors at the OTC said I wouldn't make it back to for the Sochi Games the following March, but my physical therapist thought differently. My rehab was excruciating; seven days-a-week (thankfully) of aggressive soft tissue manipulation, dry needling with STEM, and active mobility stretching. I definitely had moments of doubt, but all I could do was take it one struggle bus day at a time.
Madu, who was a professional soccer player himself, has a philosophical approach to all this, influenced by Dante Aligheri:
My fascination with scars stems from my belief of the body as an integral part of the miracle of human beings. The body, to me, is not a shell a person is trapped in. I see the body and mind as inseparable and do not put the mind as the greater of the two. The body is neither inferior nor a limitation. It is necessary and equally glorious.