PERFECT TIMING: Jeff Bezos reveals construction of a massive clock inside a Texas mountain that will chime every day for 10,000 years as a 'symbol for long-term thinking.'
STUNNING VISUALS:
The closing ceremonies of the 2018 Winter Games in Pyeongchang, South Korea on Sunday, were a feast for the eyes. Our personal fave: the drone show, featuring hundreds of lighted drones forming the mascot, Sooharang. The United States came in fourth in the medal count, with a total of 23 (nine of them gold). Norway was first. Here are the complete results. (AP Photo/Charlie Riedel)
I love the Olympics. Like, a lot. I mean, I realize that hosting the Olympics is basically a
gigantic financial sinkhole
. And I understand that the Olympics
aren't part of a massive geopolitical power struggle
anymore. But the athleticism! the competition! the near-perfect score on a third run, after you
lost a ski on your first two
! I love it.
And, of course, I love the tax aspect to the Olympics, a tax aspect that has changed significantly for the last two. See, medalists don't just get a valuable medal and an
adorable stuffed tiger
: the U.S. Olympic Committee
pays
Olympians $37,500 for a gold, $22,500 for a silver, and $15,000 for a bronze.
And, since the Rio Olympics in 2016, (most) medalists don't have to pay taxes on that prize money.
Continue reading
Inspired by Three Billboards
, three real-life billboards in Miami troll Florida Senator Marc Rubio.
↩︎ USA Today
Yuri Milner, who owns eight percent of Facebook, has been coy about his funding. Much came from the Kremlin.
↩︎ The New York Times
For decades, NYPD officers have used flimsy arrests as a scheme for generating overtime pay.
Professional real-estate photos of exorbitantly priced, derelict properties in Sydney
↩︎ The Guardian
A sentiment analysis of every one of Trump's 2,551 tweets during his first year in office—a third are negative
Like Totally Stable Genius
Evidence of Manafort's fraud was exposed because he doesn't know how to save out PDFs—he emailed others to do it.
↩︎ Ars Technica
We're helping people see us as heroes." Interviews with black cosplay fans embracing Black Panther
↩︎ The New York Times
This animation shows how humans have spread and organized themselves across the Earth over the past 200,000 years. The time lapse starts with the migration of homo sapiens out of sub-Saharan Africa 200,000 years ago, with a few thousand years passing every second. As the agricultural revolution gets underway and the pace of civilization quickens, the animation slows down to hundreds of years per second and eventually, as it nears modern times, 1-2 years per second.
NEVER AGAIN:
How did these social media-savvy teens from Parkland, Florida, with great focus and clarity, create a movement? For starters, they have gotten very little sleep. They've tried to remain disciplined, factual and nonpartisan, the New Yorker's

Emily Witt

reports — and, sadly, they were prepared. "We have grown up with this problem," says junior class president

Jaclyn Corin

, who had worked on a 50-page project about gun control for her A.P. composition-and-rhetoric class a couple of months before. "It's not like a new fresh horrible thing that's happening."
6 Sickening Details You Won't Read in Billy Graham's Fawning Obituaries Alternet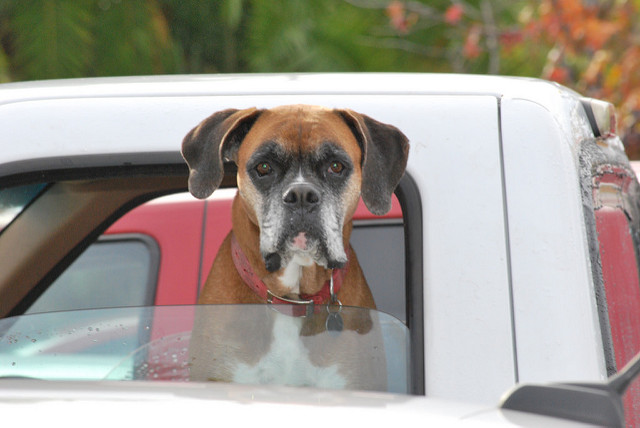 AGAINST HER WILL:
He was the second man to kiss her. It was not love. Those two minutes when, she said, Donald Trump forced himself upon her made her move back home to Ohio, made her run for office, made

Rachel Crooks

fight the man who became president. Profile by the Washington Post's

Eli Saslow
A SOUL, AND A SPINE:
"Journalism may not work as it did in the past," Washington Post editor

Marty Baron

tells an audience at Oxford University. "Our work's anticipated impact may not materialize. The public may not process information as it did previously." So these days, Baron concludes: "We need more than a soul. We also need a spine. I am pleased to report that we have that, too."
Washington Post: "Washington Post reporter Stephanie McCrummen was in Alabama working on a story about supporters of Republican Senate candidate Roy Moore when she first heard a rumor over lunch that Moore — while working as an assistant district attorney decades ago — had allegedly pursued and sexually assaulted teenage girls in the Gadsden area. McCrummen started digging and contacting people whose names had been mentioned in connection to the allegations. Soon, investigative reporter Beth Reinhard joined her in Alabama, and the pair spent weeks knocking on doors, chasing tips and vetting the stories of several women — who eventually agreed to publicly discuss their past encounters with Moore. With the help of Post researcher Alice Crites, the journalists found that the rumors about Moore were based on credible accounts of his past behavior with young women and underage girls. For their reporting on the allegations against Moore — a series of stories that would ultimately impact the outcome of a critical special election — McCrummen, Reinhard and Crites were named Tuesday among the winners of the 69th annual George Polk Awards in Journalism, one of the profession's most revered prizes…" [h/t/ Barclay Walsh]
"When we started, we said to ourselves that this is Swoop, not Snoop"
"We are just looking for connections, or relationship patterns and we can do that without needing to know what the content was."
when it was suggested on the occasion of an address to

Queen Victoria

, to be presented by her judges, that a passage in it, "conscious as we are of our shortcomings," suggested too great humility, he proposed the emendation "conscious as we are of one another's shortcomings";
Most leaders know their strengths — but are oblivious to their weaknesses.

"Everyone has weaknesses, but over the course of administering assessments to tens of thousands of leaders, we have found that most of the time that mild weaknesses do not impact a person's overall effectiveness. Thus, while leaders usually aren't aware of their weaknesses, this doesn't hurt them." (HBR)