What counts is not necessarily the size of the dog in the fight - it's the size of the fight in the dog.
- Dwight D. Eisenhower

CAN'T CATCH A BREAK: Coronavirus has brought to wider consciousness inequalities in areas from healthcare to technology, along various lines that include ethnicity and income.
From Ted Chiang's collection of stories, Exhalation, comes Anxiety Is the Dizziness of Freedom, published online for the first time. In the story, devices called "prisms" allow people to talk to their alternate reality selves, but only for a limited time.
Every prism — the name was a near acronym of the original designation, "Plaga interworld signaling mechanism" — had two LEDs, one red and one blue. When a prism was activated, a quantum measurement was performed inside the device, with two possible outcomes of equal probability: one outcome was indicated by the red LED lighting up, while the other was indicated by the blue one. From that moment forward, the prism allowed information transfer between two branches of the universal wave function. In colloquial terms, the prism created two newly divergent timelines, one in which the red LED lit up and one in which the blue one did, and it allowed communication between the two.
I read Exhalation several months ago; every story was fantastic, but this was one of my favorites.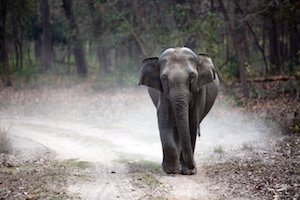 6 Things You Need To Know About The NBA's Relationship With Communist China.
Trump Administration designates Confucius Institute Center as 'foreign mission' of China. "Confucius Institutes on college campuses are often set up under the guise of teaching Chinese language and culture. But U.S. law enforcement agencies have warned that such programs restrict freedom of speech on campus, serve as outlets for Communist propaganda, and attract researchers looking to steal intellectual property."
Steve Saleen Claims Chinese Joint Venture Has Stolen $800M Worth Of His Intellectual Property.
In 2016, Saleen entered a joint venture with the government of Rugao, a city in Jiangsu province with a population of roughly 1.4 million. The plan was for Saleen to use his experience, design, engineering and related technologies worth $800 million in the joint venture while maintaining a majority stake in the company with his American partners. Meanwhile, Rugao would bring $500 million in capital and $600 million in subsidized loans over three years to fund manufacturing sites and operations in exchange for a minority stake.

Writing in The Wall Street Journal, Saleen claims "the deal was a sham." According to the racing legend, the joint venture applied for 510 Chinese patents based on his designs, technologies, trade secrets and engineering developments. He adds that most of these patent filings didn't list him as an inventor. The company, known as Jiangsu Saleen Automotive Technologies (JSAT), unveiled a range of models 12 months ago.

Saleen asserts that the government of Rugao is attempting to take over the joint venture now that it has his intellectual property and patents. He claims that the director of corporate affairs for JSAT, Grace Yin Xu, has been missing since June 22 when she entered a government building shortly after refusing to lie to local law enforcement who wanted her to state Saleen's business partner had provided false information and embezzled money. In addition, the company's vice president of manufacturing, Frank Sterzer, was allegedly detained for six hours by the authorities.
Apparently the company and its IP have been effectively nationalized by the mainland Communist Chinese government.
This story is actually from last week, but seems to have slipped under a lot of radars.
Xi calls on Chinese not to waste food as crop shortage fears grow: State media has gone into overdrive to highlight gastronomic excesses. "State media has gone into overdrive to highlight food wastage and the response by retailers. Broadcaster CCTV pointed to the Daweiwang live streams that show people eating vast amounts of food as an example of encouraging gluttony and food wastage, calling on the public to 'applaud thriftiness.'"
Related: Some Chinese Cities Want to Limit the Amount of Food People Can Order at Restaurants.
I predict this will result in — entirely rational — food hoarding in response.
More on China's likely impending food problems here.
UPDATE: From the comments: "What's a Maoist Resurgency without a proper Mass Famine."
Plus: "Why do socialists always go from 'we will bury you' directly to 'the hoarders and wreckers stole all the food' almost overnight?"
POLAND TELLS THE KREMLIN AND NATO IT'S PREPARED TO FIGHT:
Let's agree that the 21st-century NATO vs. Russia cold war is a small-case version of the 20th-century Cold War. But Russia's invasion and annexation of Crimea and invasion of eastern Ukraine aren't small-case imperialism. Russian hybrid war — political meddling, information warfare, narrative warfare, economic threats, covert attacks and assassination — is a powerful and disruptive cocktail that savages Ukraine and threatens still-free Europe. The war in Ukraine's east, the Donbass, continues, receiving scant major media coverage.

The front's moved east, and strategically, Poland is where West Germany was circa 1960.
People slept on comfy grass beds 200,000 years ago Ars Technica
Warming Greenland ice sheet passes point of no return Phys.org
Interview: Challenges and Opportunities of the Northern Sea Route The Maritime Executive
Watching mushroom clouds from the beach in LA. Apocalypse…maybe not now, but soon! Yasha Levine