Te Papa Tongarewa (Māori for "container of treasures")
"We are born helpless. As soon as we are fully conscious we discover loneliness. We need others physically, emotionally, intellectually; we need them if we are to know anything, even ourselves." C.S. Lewis, The Four Loves Continue reading Almanac: C.S. Lewis on the need for companionship at About Last Night.... Read more
Gin Gin - Gazmo - Evan:
Home to the iconic Berkelouw Book Barn, Bendooley Estate is a destination for wine and food lovers everywhere. Nestled in a truly magnificent rural and vineyard setting just outside Berrima, it is the Highlands most beautiful venue for a relaxed coffee, book-browsing, wine-tasting or a delicious lunch experience. With historic cool-climate gardens adjoining our lakeside pavilion, the Estate is also Australia's premier destination for elegant Barn weddings.
From the stunning stone Cellar Door, to the rustic yet elegant Book Barn housing our restaurant and bookshop, we invite you to experience the beauty and first-class hospitality of Bendooley Estate.
Maroubra: The world's living giants spotted - A mature Blue Whale
"We are truly living in a time of giants." Lofty language like this doesn't happen often in scientific literature. But the person who wrote them, biologist Jeremy Goldbogen, understands: When it comes to writing about whales, the scale and mystery of their lives can be difficult to overstate.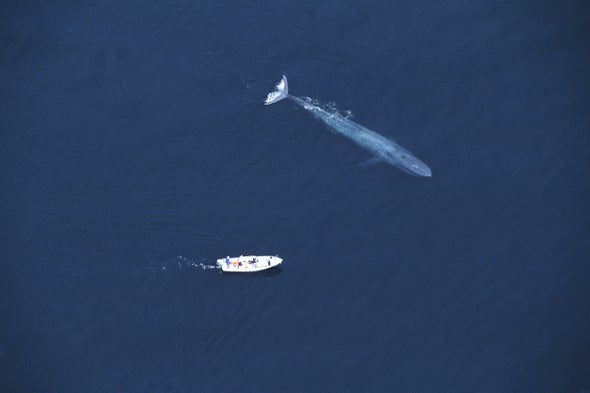 Governments that seem to have done best "are led by people who read fiction" she said, naming Nicola Sturgeon in Scotland, Jacinda Ardern in New Zealand, Katrín Jakobsdóttir in Iceland and Sanna Marin in Finland among them."They are all people who read fiction. What fiction gives you is the gift of imagination and the gift of empathy. You see a life outside your own bubble. If you're sitting there reading your endless biographies of Churchill or Attlee or whatever, you're not looking at the world outside your window. You're not understanding the lives of ordinary people who populate the country you're supposed to be governing. – The Guardian
COLD AND SUNNY: Taking up a diverse role outside of Canberra can be a rewarding and 'fascinating' experience for APS employees, says Matt Williams, station leader at Mawson Station in Antarctica.
Something's truly brewing on Underground. They're on the precipice of true war, and this week's episode finally puts things into that particular perspective. It all begins with Daniel, who's asked by a fellow slave named Bo to read a seemingly important letter that was sent to their master. And it is important, as it kicks off just where we're at in history and how much worse things are going to get before they get better: The letter is all about how "Kansas is bleeding," with a fellow slaver suggesting that this master sell his slaves off down South to avoid a potential (or eventual) attack from John Brown and his men. It's also here where one of the lessons of the episode is brought up, as Bo wants Daniel to teach him to read, not caring about the risk of getting caught. But to Daniel, that's not what he should worry about: "Ain't about the risk. Reading is a curse. All the words — they gave voice to feelings I never told nobody, not even my Bette. And I'm crushing under the weight of the knowledge. It opens up the world to you and shows you how small the one they got us chained to is."
Driven by the dreams of a courageous blacksmith named Noah, some plantation slaves in 1850s Georgia band together to attempt a daring escape. The fight for their lives, their futures and their freedom leads to Noah's risk-filled plan to travel hundreds of miles away via the Underground Railroad.
Native Gardening Corner – Chorizema
The genus Chorizema contains approximately eighteen species and all but one are endemic to Western Australia. The generic name has been said to be derived from the Greek choros (dance) and zema (a drinking vessel), given by the botanist Labillardiere in 1792 when the plant was discovered near a waterhole by a thirsty expedition party.
To find out more click here
They've
announced
the six finalists for this year's John Dos Passos Prize -- famously (?): "the oldest literary award given by a Virginia college or university" -- which: "honors one of America's most talented but underappreciated writers".
These six -- Alexander Chee, Aleksandar Hemon, Gish Jen, Dana Johnson, Hari Kunzru, Valeria Luiselli -- hardly seem very underappreciated; indeed they all seem pretty well-known to me, and several have gotten a whole lot of media-attention in recent years ..... But then this prize has always seemed to have a little trouble meetings its mandate -- Graham Greene (?!??) won the inaugural prize, in 1980 ..... See also all the
previous winners
.
The prize winner will be announced next month




Yes, obviously, humans areanimals, and also obviously, we don't truly know how to get into the mind of a hyena or a fox or a dog, but still: In these books, readers can "expand their taxonomies of personhood: who and what we are willing to grant subjectivity and why." – LitHub



How A Writer Pays, And Then Loses, Attention
Novelist Helen Garner terrified her friends for years with what they called her pitiless writer's eye – detached, curious, and omnivorous. But as she ages, she's found it's harder and harder to pay that attention to the world. Then the virus, and lockdown, arrived. "The daily work habits of 40 years went up in flames and new ones sprouted from the ashes. Instead of going to bed early and starting work straight after breakfast, I wallowed on the couch till one in the morning, feasting on wild-eyed Jewish stand-up and cold case investigations by women detectives." – The Guardian (UK)
The Royal Birmingham Conservatoire, part of Birmingham City University, and the composer Edmund Hunt are to lead an effort to fuse music and historic linguistics to examine the sonic footprints of Vikings and Celts. – The Guardian