U.S. Sen. Mark R. Warner (D-VA), Vice Chairman of the Senate Select Committee on Intelligence, released the below statement on the release of the fifth and final volumeof the Committee's bipartisan Russia investigation titled, "Volume 5: Counterintelligence Threats and Vulnerabilities": "After more than three and a half years of work, millions of documents, and hundreds of witness interviews, I'm proud that the Committee's report speaks for itself. "At nearly 1,000 pages, Volume 5 stands as the most comprehensive examination of ties between Russia and the 2016 Trump campaign to date – a breathtaking level of contacts between Trump officials and Russian government operatives that is a very real counterintelligence threat to our elections. I encourage all Americans to carefully review the documented evidence of the unprecedented and massive intervention campaign waged on behalf of then-candidate Donald Trump by Russians and their operatives and to reach their own independent conclusions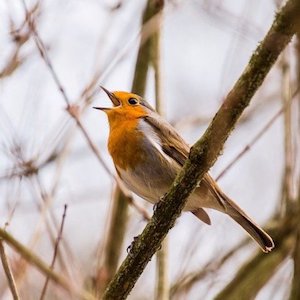 This cannot happen again. As we head into the heat of the 2020 campaign season, I strongly urge campaigns, the executive branch, Congress and the American people to heed the lessons of this report in order to protect our democracy."…
Sydney Theatre Company will lose money in the short-term when it presents its first play since March next month, but the psychological boost is worth it, according to executive director Patrick McIntyre.
The STC's production of Wonnangatta, an Australian gothic fable starring Hugo Weaving and Wayne Blair, will premiere on September 21 to an audience of just 147 people. The Roslyn Packer Theatre at Walsh Bay can usually hold 880.
WHOOOSH! The data was transmitted at a rate of 11 gigabits/s, topping 5G's theoretical maximum speed of 10 gigabits/s, and that's fast enough to download 142 hours of Netflix p/s.
A parliamentary inquiry into the impact of the exercise of law enforcement and intelligence powers on the freedom of the press has recommended measures to improve public interest protections and transparency, with a report tabled today.
Chair of the Parliamentary Joint Committee on Intelligence and Security, Andrew Hastie, said the Committee acknowledges the role of a free press, and that the investigation or prosecution of journalists and media organisations can affect the perception of the freedom of the press in Australia. 'Our report recommends that the role of Australia's Public Interest Advocates be expanded to consider a broader range of warrant applications that may affect journalists and media organisations in instances of unauthorised disclosure of information,' Mr Hastie said. The report also includes recommendations for additional transparency in warrant applications, and recommendations related to the Public Interest Disclosure scheme which allows public officials who suspect wrongdoing to report their concerns. These reforms are aimed at ensuring that appropriate avenues exist for Commonwealth officials to raise their concerns before it is necessary to approach external parties.
'The issues related to law enforcement, intelligence powers and press freedoms are complex, and this inquiry has allowed the Committee to examine a range of matters in great detail,' Mr Hastie said. 'This is an evolving area of law, and the Committee welcomes recent steps taken by Government to bolster the decision-making process when journalists and media organisations are involved in the investigation and prosecution of unauthorised disclosure of information.'

The report can be obtained from the Committee's website.
SO MUCH TO DO: A series of follow-up audits conducted by the Australian National Audit Office over seven years indicates major issues with the long-term implementation capabilities of the APS.